Mr Fraser said the high was more than 10 degrees above the long-term average for Sydney in September, which is 20.1.
A strong high over the Tasman Sea and fairly strong north-westerly winds from the hotter, more central parts of Australia combined to create the high temperatures.
While it will cool over the weekend, it will increase again and come close to 30 degrees in parts of Sydney next Tuesday.
"We've got a cold front moving across the state today, but it is being led by a warmer air mass. North-westerly winds are bringing that across NSW yesterday and today," Bureau of Meteorology forecaster Olenka Duma said.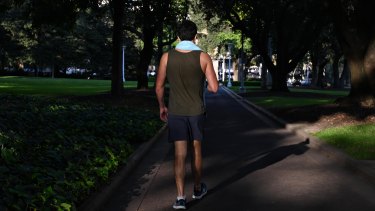 It was a hot day in western NSW on Wednesday, with 31 degrees recorded at Bourke and Wilcannia.
However, things will be much cooler on Friday as the cold front passes through.
"We are looking at a 5 or 6 degree drop," Ms Duma said, with maximum temperatures in Sydney on Friday to hit 23 degrees.
Maximums of 21 degrees are forecast for both days of the Father's Day weekend.
A warning for damaging winds was in place for warm, gusty winds in the Illawarra, Snowy Mountains and parts of the South Coast, Central Tablelands and Southern Tablelands, with speeds averaging 60 to 70km/h. Peak gusts in excess of 90km/h were possible on Thursday.
For alpine areas, winds of up to 80 to 100km/h and gusts in excess of 120km/h were forecast.
Get our Morning & Evening Edition newsletters
Mary Ward is a reporter at The Sydney Morning Herald.
Matt Bungard is a journalist at The Sydney Morning Herald.
Most Viewed in Environment
Loading