In explaining her decision, Ardern said "we only need to look at Melbourne to see what can happen if the virus takes hold".
"To Aucklanders this weekend, do think carefully about your activities," she said, because the virus has spread more often on weekends as people gathered with friends and family.
Ardern and Victorian Premier Daniel Andrews have had a number of conversations since the start of the pandemic. Ardern's office said they discussed "the ongoing response to COVID-19 and shared information on their respective approaches".
While the re-imposition of stage three restrictions following the community outbreak on August 12 had been effective, Ardern said New Zealand was now at a perilous point — the descent into fewer restrictions.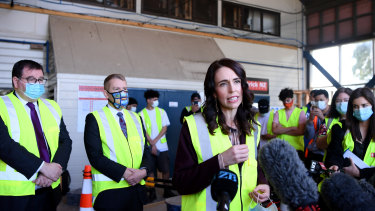 Ardern said "lockdown must always be our last resort" because of the broader impact on the economy, but waiting a little longer to ease restrictions was preferable to moving in and out of lockdowns frequently.
"By going hard and early and particularly with Aucklanders pitching in, we look, at this early stage, to have contained our resurgence," she said.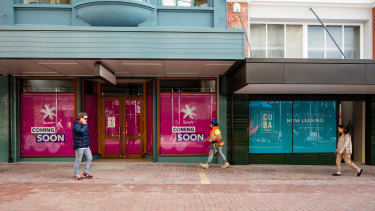 The Prime Minister defended the decision to keep the rest of the country — in particular the South Island, which has had no community cases — at level two by arguing they would ensure any spread to other cities, it would be relatively contained.
More than 300,000 people have been tested since the community outbreak began in Auckland, with a total of 797,990 tests since the beginning of the pandemic.
There are 112 active cases, from a peak of 137. The current total comprises 37 cases in returned travellers and 75 active community cases. Six people are in hospital, with two in intensive care.
New Zealand has recorded a total of 1413 coronavirus cases and 22 deaths since the pandemic began. No deaths have been recorded during the second wave.
James Massola is south-east Asia correspondent based in Jakarta. He was previously chief political correspondent, based in Canberra. He has been a Walkley and Quills finalist on three occasions, won a Kennedy Award for outstanding foreign correspondent and is the author of The Great Cave Rescue.