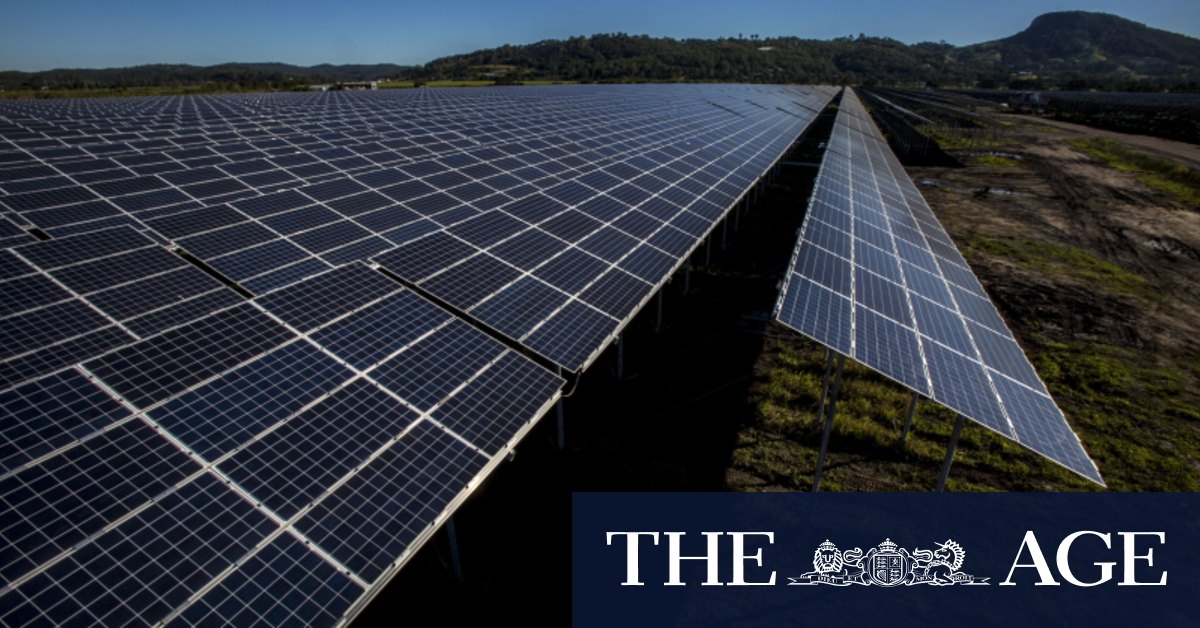 "We will invest $500 million in a Renewable Energy Fund that means our publicly owned energy corporations can increase public ownership of commercial renewable energy projects and support infrastructure," he said on Monday.
Loading
"Partnering with the private sector to increase investment, including renewable investment, is a key platform on which Queensland's economic plan will support jobs and growth.
"The Renewable Energy Fund will complement our $145 million commitment announced by the Premier to announce three new-look energy zones in our state.
"[It will be spent on] a whole range of renewable energy projects including generation and storage and we'll work to develop a mandate for our energy GOCs [government-owned corporations] to enable them to commence operations as soon as possible.
"I think it will be hard to do it before the election but we're going to start progress on that and get those mandates out as soon as possible."
Loading
Energy Minister Anthony Lynham said the Renewable Energy Fund was in addition to the 41 major renewable energy projects that have commenced operations, are under construction or have received financial commitments since 2015 – equating to 6500 jobs.
The state government will borrow the $500 million as part of $4 billion in loans to help stimulate the economy, unveiled in Monday's mini budget.
Another $500 million will be pumped into the Backing Queensland Business Investment Fund, for direct investment in businesses and industry during the pandemic recovery.
The remaining $3 billion was expected to be used to announce major projects in the lead-up to the state election on October 31.
In Monday's mini budget, Mr Dick revealed the $234 million budget surplus forecast for this financial year had been turned into an $8.1 billion deficit.
Total debt, including government-owned businesses, will balloon to $102 billion by June 2021, up from the $83.8 million forecast in December.
Toby Crockford is a breaking news reporter at the Brisbane Times