But councils warned the proposed rate was not sufficient to allow local governments throughout the state to mitigate against the additional costs incurred as a result of extended drought, bushfires, floods and COVID-19.
"It's tough right now for everyone. Of all levels of government, councils have the strongest grassroots perspective on the job losses and economic damage," Local Government NSW president Linda Scott said.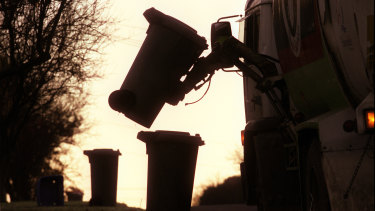 "No council in NSW is looking to increase rates beyond what is necessary. Together, we are working incredibly hard to save jobs and stimulate local economies by investing in community infrastructure projects and community services."
IPART is charged with setting the maximum annual increase that councils can levy ratepayers.
Loading
Last year, the pricing regulator allowed a 2.6 per cent increase, while the rate peg for the previous two years was 2.7 per cent and 2.3 per cent. In 2017-18 the maximum increase permitted was 1.5 per cent.
Ms Cope said the decision to lift the allowable rate increase by 2 per cent in 2021-22 included an adjustment of 0.2 per cent to collect extra revenue for election costs, based on the expected costs for the average NSW council.
"The adjustment will be reversed through the 2022‑23 rate peg, to ensure that ratepayers are not overcharged in subsequent, non-election years."
IPART allows councils to request the ability to levy businesses or households with higher rates than the overall "peg".
Loading
Last year, the tribunal received 13 applications for special rate variations from councils across NSW, including the metropolitan councils of North Sydney, Burwood, Hunters Hill, Ku-ring-gai, Randwick and Sutherland Shire.
The tribunal approved all the applications from the Sydney councils, which were variously requested to pay for environmental works and programs, to build and maintain infrastructure or to improve financial sustainability.
Cr Scott, a City of Sydney councillor, welcomed the recognition of the rising costs for holding local government elections. She is pushing for reforms to create a more flexible ratings system.
"The 2021-22 rate peg is more than half-a-percentage point down on this year, and will certainly go some way to helping local government continue to provide the services and maintain the infrastructure so critical to our communities right now."
IPART said it would not set a limit on percentage variations for annual domestic waste charges levied by local councils in 2021-22. Instead, the tribunal is seeking public feedback as part of a review of those charges.
Megan Gorrey is the Urban Affairs reporter at The Sydney Morning Herald.