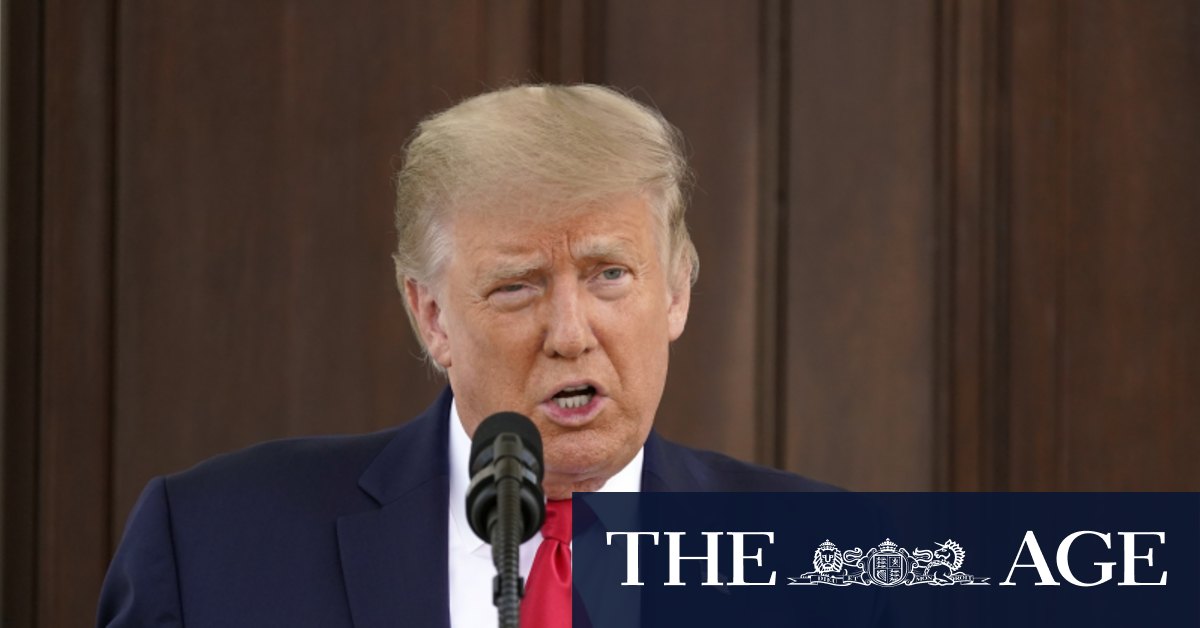 Loading
"We have much more money than we had last time going into the last two months. But if we needed any more, I'd put it up."
Dan Eberhart, a prominent Republican donor, told the Associated Press that two Trump campaign officials had told him the President was considering a personal investment up to US$100 million ($139 million) in the campaign.
He said he doubted Trump would actually spend much of his own money on the campaign, but was trying to create "a little excitement" among conservative donors.
"This is about telling supporters, 'Don't pay attention to the polls, don't pay attention to the media, we're going to win this thing,'" Eberhart said.
Loading
When Biden emerged as the Democratic nominee in March, the Republicans had an estimated US$200 million ($277 million) cash advantage over Democrats but that has all but evaporated two months out from election day.
The New York Times reported on Tuesday (AEST) that the Republican Party and Trump's campaign had already spent US$800 million ($1.1 billion) of the US$1.1 billon ($1.5 billion) it had raised from the beginning of 2019 to July.
The massive outlay included some questionable spending, such as big advertising buys made before many voters had tuned in to the election campaign – including during the Super Bowl in February.
Biden and the Democratic National Committee reported raising a record US$365 million ($506 million) in August, more than doubling the previous record set by Trump in July.
In a call with reporters on Wednesday (AEST) Trump campaign manager Bill Stepien said he was "comfortable and confident" his team would have enough money to compete with the Democrats.
"We are now carefully managing the budget," he said.
"From this day forward to election day, we'll have more resources to spend than we had in 2016 and it won't be close, it will be by a factor of two times or three times what we had to spend on the campaign we were a part of in 2016."
Trump travelled to the battleground states of Florida and North Carolina on Wednesday (AEST).
In Florida Trump announced he would extend a ban on oil drilling off the coast of Florida, Georgia and South Carolina, describing himself as the "great environmentalist".
The Trump administration has championed oil and gas drilling, but the issue is seen as a political loser in Florida because of concerns about how it would affect the state's environment and tourism industry.
Matthew Knott is North America correspondent for The Sydney Morning Herald and The Age.