Mr Brookes said he acknowledged his decision to purchase the business would be viewed as contrary to the "current difficulties" facing bricks and mortar retail but said he planned to transform Colette to have a stronger online offering.
"Owning a fashion retail chain is about true omni-channel retail; a strong online presence and physical stores," he said.
Loading
"Our purchase will enable the business to land in a future post COVID-19 in advance of any cessation of lockdowns and restrictions in the future, and our core offer of handbags and jewellery will continue, with a fresh focus on the strong performing stores retained, and a significant investment in the digital space."
Administrators Vaughan Strawbridge, Sam Marsden and Jason Tracy from Deloitte said the purchase was a good outcome for the business and a "significant achievement" considering the current market conditions.
"The new owners bring with them a significant track record in Australian and international retail and are well-positioned to reinvigorate the brand across a streamlined 35-store network," Mr Marsden said.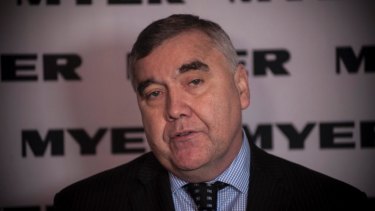 "It [has] been a turbulent journey through the heart of COVID-19, but we have witnessed great resilience and tenacity in the Colette management team and employee base, which will be a great asset to the new owner and a new chapter for Colette by Colette Hayman."
Colette is one of many major retailers which have collapsed this year, with other fashion merchants such as Bardot, Seafolly, Tigerlily, Ishka and Jeanswest also entering administration. Almost all have managed to find buyers, though numerous stores have closed in the process.