Loading
"In any event, possession of EPO is a criminal offence.
"The affidavit of Detective Superintendent White described a proper basis for a suspicion that the
applicant was in possession of EPO and that it had been administered to a horse he trained.
"Although Racing Victoria was not responsible for the investigation and prosecution of criminal offences arising in the context of racing, serious misconduct, which might be both criminal and a breach of the Rules of Racing, is relevant to Racing Victoria and the maintenance of integrity in racing."
The judges added that even if the disclosure of the information had been unlawful, "we would not
restrain Racing Victoria from using the material for the purposes of disciplinary proceedings".
During the Court of Appeal hearing in July, lawyers for McLean argued that police should not have told Racing Victoria that it found syringes in his bedside drawer containing traces of EPO as they had not used that information to charge him with a crime.
"In our respectful submission, the only legitimate use of the material seized was by the police and given that they have determined not to use it themselves, it was incumbent upon them to keep it to themselves and the use by RV should be restrained," Andrew Broadfoot QC, representing McLean, said.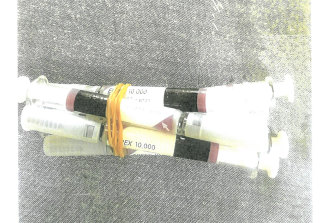 "In this case, between executing the warrant [on January 30, 2019] and the 20th of August, police undertook an investigation into what was seized.
"About the 20th August, 2019, the police, having determined not to bring charges about what they had seized and learned as a consequence, decided to write a very detailed letter to RV and to include various documents containing information learned by them as a consequence of conducting criminal inquiries."