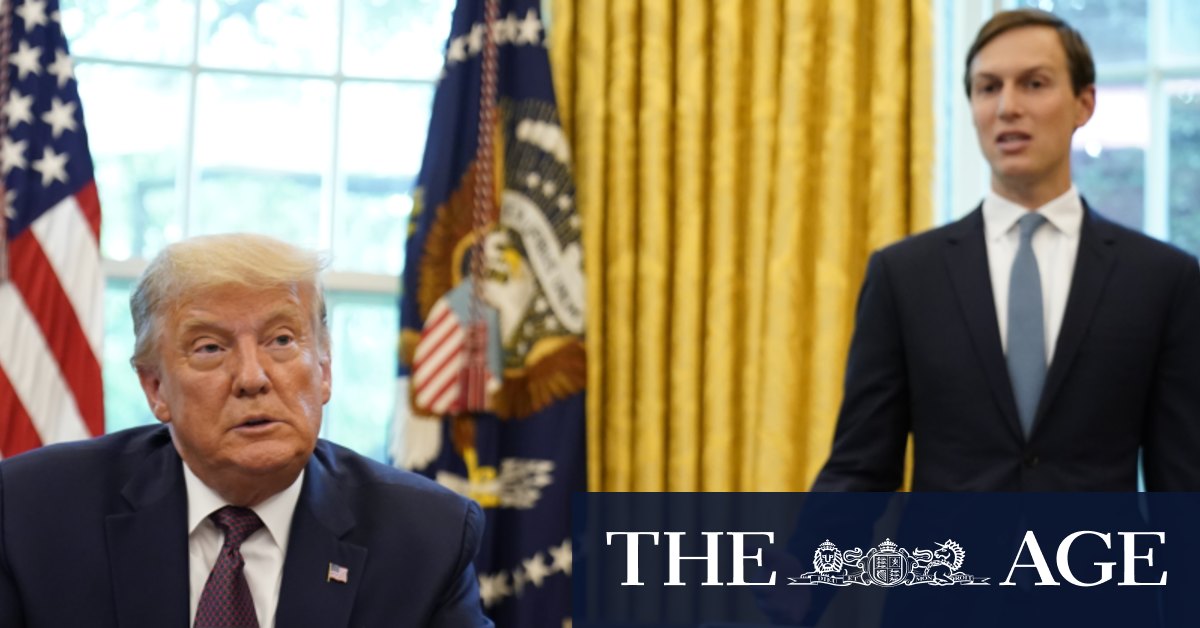 Bahrain, a tiny island kingdom off the eastern coast of Saudi Arabia in the Persian Gulf, has strategic significance for Washington as the host for the US Navy's 5th Fleet.
The agreement was brokered in large part by Trump's son-in-law Jared Kushner, who has led the administration's effort to strike a peace deal between Israel and the Palestinians.
That project has largely been on pause since the administration's January release of a peace plan heavily slanted in Israel's favour that analysts called unacceptable to the Palestinians.
Since then, Kushner and other Trump officials have turned their energies toward Israel's relations with other Arab countries, in part as a means of showing the Palestinians that their demands would no longer dictate the region's wider dynamics.
Loading
The UAE welcomed the decision by Bahrain and Israel to establish relations, which it said it hoped would have a positive effect on the climate for peace and co-operation in the region and around the world.
"The move represents a significant step towards an era of security and prosperity … (and) would expand the scope of economic, cultural, scientific, and diplomatic avenues of cooperation," the UAE foreign ministry said in a statement.
However, a special adviser on international affairs to the speaker of Iran's parliament said the agreement was a great betrayal to the Islamic cause and Palestinians.
"The imprudent leaders in UAE, #Bahrain must not pave the way for the Zionist schemes. They should learn lessons from history. Tomorrow is late! The US lifeline has worn out for years," tweeted Hossein Amir-Abdollahian, also a former deputy foreign minister.