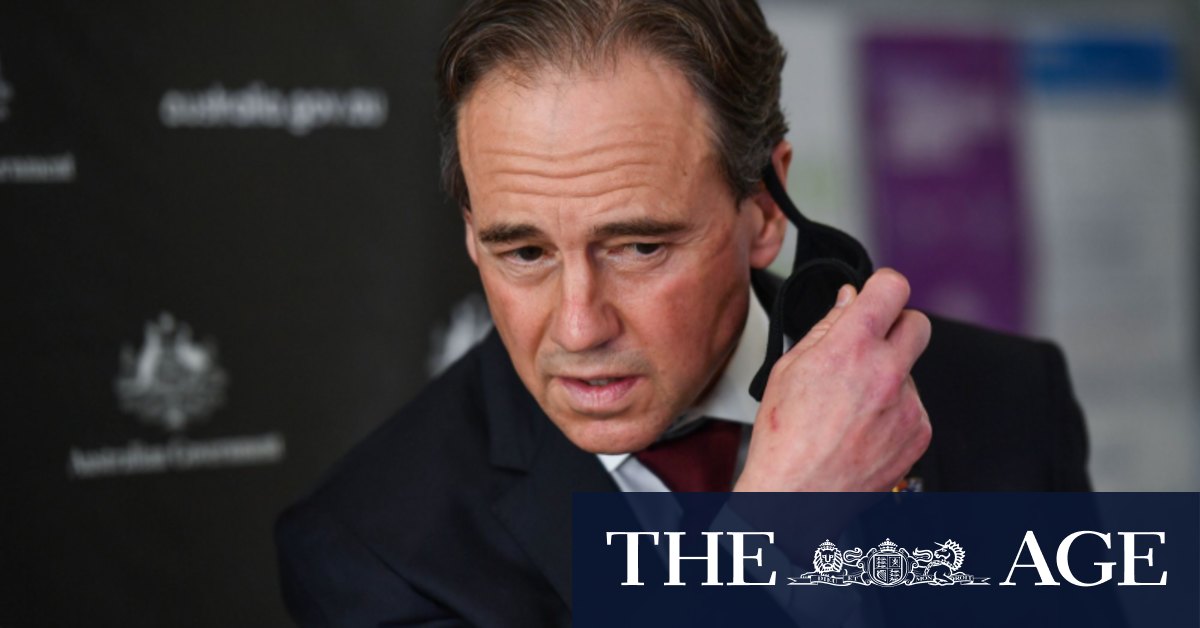 "I remember writing about the National Cabinet when it was first brought together, and everyone was heralding this new generation of politics where people set aside things and got on with the job together for the national interest," says Rob Harris, national affairs editor at both The Sydney Morning Herald and The Age . "That happened for a few weeks – maybe even a few months – but we've got a pretty big body of work to tell us it was never going to last."
Loading
It was perhaps inevitable that Hunt found his political groove in this particular crisis. "I think if you're an ambitious politician, and you're presented with a challenge like this, and you have the intellectual capacity to deal with it – which he certainly has – one part of you must be thinking, 'This is the ride of my life'," says Snow. "There's not going to be a more important job."
Snow and Harris spoke at length about Hunt, with moderation by Good Weekend editor Katrina Strickland, for the latest episode of Good Weekend Talks, a podcast which takes a deep dive into the definitive stories of the day.
The discussion is based on this week's cover story, Race of his life: How Greg Hunt is helping set the pace during the greatest medical crisis since the Spanish flu. Written by Snow, the story addresses everything from Hunt's carefully cultivated life plan, to his humiliating stumble in the 2018 Liberal leadership challenge, to his critical role in the federal government's response to the COVID-19 crisis.
The podcast also looks at parallels and differences with the 1980s AIDS crisis, and the fact that it's Aged Care Minister Richard Colbeck, rather than Hunt as senior minister, who has copped most criticism in the aged care bungle. "It it's all about legacies and reputations," says Harris. "All politicians are the same – they like to claim victory for the things that are done well and they like to deflect the things that haven't worked out the way they should."
Loading
The conversation also examines some of the unusual aspects of Hunt's childhood, including his mother's mental illness and his own search for stability in adulthood. "Greg Hunt is a very controlled person," says Snow. "He really likes to get his information in a very organised way and give it out in a very organised way. He works incredibly hard. He structures his time very tightly. He's always on mission." He is not as big a cultivator of allies in Canberra as some of his colleagues. "A lot of politicians talk about how the true friends you have in life are often the ones you meet before you enter politics," says Harris, which is certainly true of Hunt. "I think once you're in this building – Parliament House – friends can be expendable, depending on the situations you face."
For the full feature story, see Saturday's Good Weekend, or visit The Sydney Morning Herald, The Age and Brisbane Times.
Listen to more episodes by subscribing to Good Weekend Talks wherever you get your podcasts.