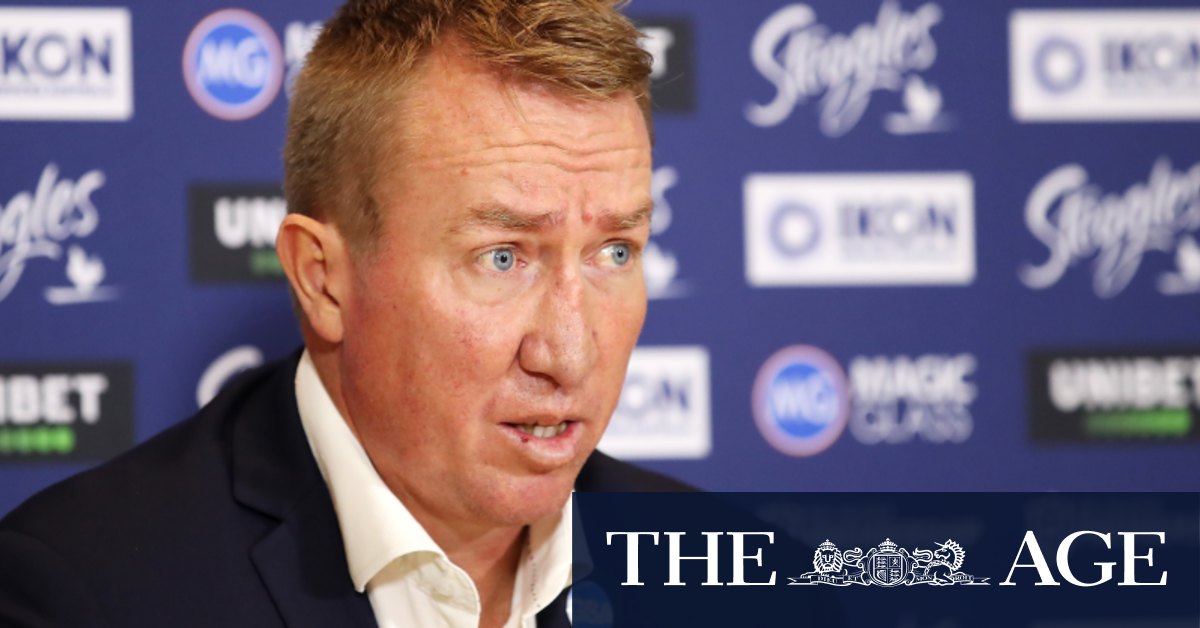 "What we couldn't get going was the reserve grade competition – where a lot of those formation years that some of those young guys that are going to play NRL, that are going to be on our television soon – that couldn't get to play this year.
"That's been very difficult. People don't realise how hard it is for those people to turn up. And their work – even though they come to work each day – their work is essentially on the weekend through performance."
Robinson implored the NRL to find a solution to the problem ahead of the 2021 season and looked to the possibility of a reserve grade competition within the bubble as a possible path to more playing time for fringe players.
"We need to find a solution for next year," Robinson said.
'We're either going to be playing Canterbury Cup or playing in the NSW competition for a team like ours through North Sydney – the way it's always been.
Loading
"Or, we need to create a second tier competition form within the bubble. Because these players need to play.
"Everybody, every team is going through the same. They've been incredible. The group of guys that haven't played but have traded against our first grade have been incredible. Their attitude has been spot on.
"(Assistant coach) Nathan Cayless has really been looking after that group, which has been really positive for us.
"But they still don't get that adrenaline on the weekend. And you do have to manage the welfare side, the wellbeing side of that. That's been important this year. More so than ever."
On field, Robinson couldn't have been happier with Sonny Bill Williams' return to the NRL.
The superstar recruit only played 13 minutes in the 18-6 win against the Raiders but is expected to have his workload increased ahead of the finals.
"I really liked the way that he came on and the energy he brought to the team," Robinson said.
"The combinations that he brought. We want to continue to build that."
Sam is a sports reporter for The Sydney Morning Herald.