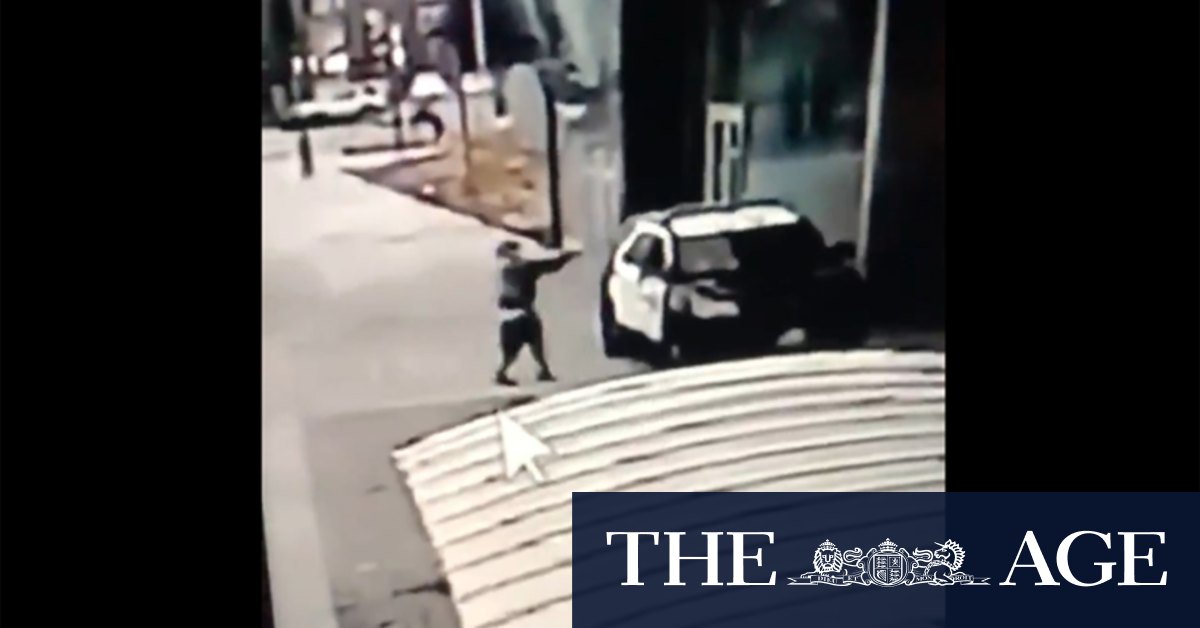 They were able to radio for help, according to the Associated Press.
The Associated Press cited Sheriff Alex Villanueva as saying that the 31-year-old female deputy and 24-year-old male deputy underwent surgery on Saturday night.
In an early morning tweet, Trump called for a forceful response to the incident. "Animals that must be hit hard!" he said.
Later Sunday morning, Trump tweeted of the officers: "If they die, fast trial death penalty for the killer. Only way to stop this!"
Biden also condemned the shooting.
"This cold-blooded shooting is unconscionable and the perpetrator must be brought to justice," the former vice president tweeted Sunday morning.
"Violence of any kind is wrong; those who commit it should be caught and punished. Jill and I are keeping the deputies and their loved ones in our hearts and praying for a full recovery."
On Saturday, anti-police protesters gathered at the hospital where the deputies were being treated.
Authorities are still searching for the suspect and have blanketed the area around the shooting, according to the Associated Press.
Loading
Sheriff Villanueva called the shooting a "cowardly act," echoing Democratic Assemblyman Reggie Jones-Sawyer's words earlier at the news conference. Jones-Sawyer called the deputies "heroes," and Villanueva said the attack was a reminder of the tough and dangerous job facing law enforcement.
"Seeing somebody just walk up and start shooting on them, it's – it pisses me off," Villanueva said. "It dismays me at the same time."
The injured deputies were sworn in 14 months ago, officials said at a news conference.
The shooter fled on foot. Captain Kent Wegener said that despite video capturing the shooting, authorities have only a "very, very generic suspect description" provided by one of the wounded deputies: Identifying details captured through a "fisheye lens," he said, are "going to be deceiving."
Calling the shooting "evil in its purest form," Justice Department spokeswoman Kerri Kupec tweeted that Attorney General William Barr is "monitoring the situation" and that his department will "use all federal tools available to assist in bringing anyone responsible to justice."
The sheriff's department said Sunday that no updates on the investigation were available.
Washington Post