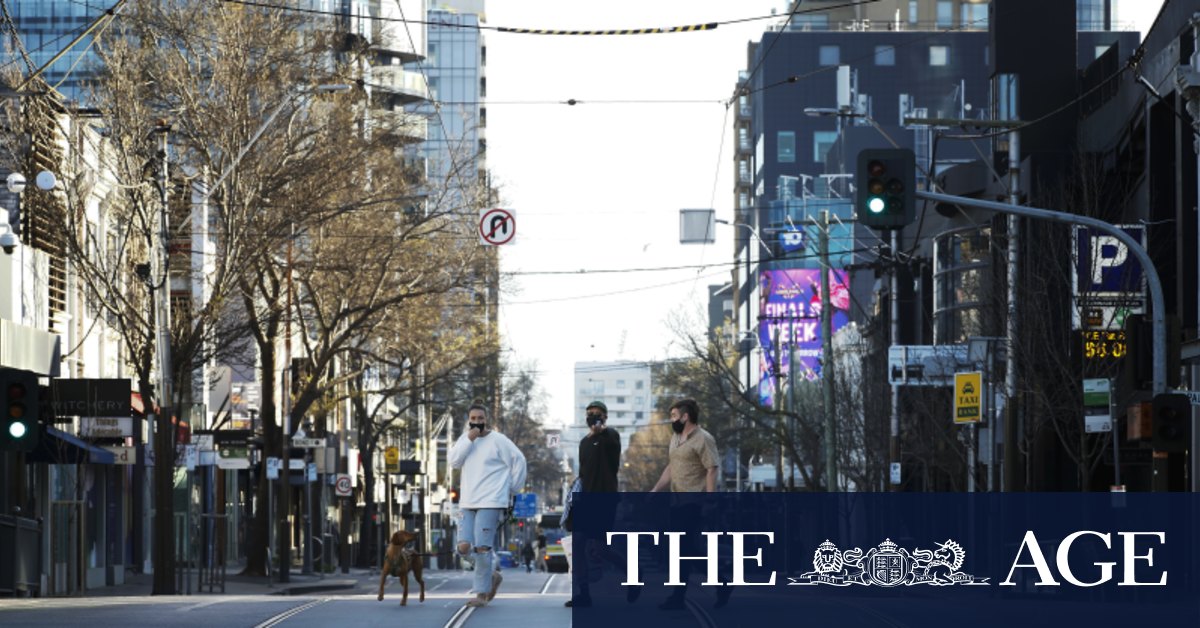 The package will include:
$1.1 billion in cash grants for small and medium sized businesses to companies "most affected" by coronavirus restrictions;
The establishment of a $251 million Licensed Venue Fund with grants of between $10,000 and $30,000;
Payroll tax will be deferred for businesses with payrolls up to $10 million for the full 2020-21 financial year;
A further $137 million in tax relief on top of an existing $1.5 billion program of tax relief;
$20 million for small businesses to help them access digital programs such as Shopify, training and workshops to adapt their businesses to online operations; and
Grants of up to $20,000 to businesses in alpine resorts.
The relief measures include $27 million worth of savings from the waiving of liquor license fees, $41 million savings from a 50 per cent cut in stamp duty for commercial and industrial properties in regional Victoria.
The government said the payroll tax deferral would provide a $1.7 billion "cashflow boost" to businesses.
A planned increase in the landfill levy will also be deferred for six months.
The move comes as the government has faced a push from some parts of the business community to alter its road map for removing coronavirus restrictions to allow for more economic activity.
Mr Andrews said on Sunday he wanted to get to the other side of the second wave of cases, having protected both lives and livelihoods.
"I understand that businesses are desperate, not just for profits, but for their people. They are desperate to open up," he said.
"But being opened for a very short period of time is not the strategy."
Mr Andrews said he would speak to Prime Minister Scott Morrison about the details of the business support later today.
Loading
Industry Support & Recovery Minister Martin Pakula said the new financial support would particularly help businesses who had been closed as a result of the lockdowns.
Mr Pakula named hospitality, retail, accommodation and tourism operators, hair and beauty services, repairs, maintenance, domestic cleaning, outdoor entertainment and passenger vehicles businesses as the primary recipients of the new funding.
"That crucial cash flow will be primarily targeted at those businesses which continue in the next stage to still be closed heave – heavily restricted or restricted," he said.
One group of operators who are singled out in the $3 billion package are those in Victoria's alpine areas and ski fields, with grants of $20,000 to be available to businesses in those areas to cover resort fees.
Local chambers of commerce across Victoria can apply for $20,000 grants to help members operate under 'COVID-normal'.
The grant application portal will likely be open later this week, Mr Pakula said, accessible on the business.vic.gov.au website.
Mr Andrews said there would be more information about "tailored employment support and getting people back to work" in coming weeks.
"The Reserve Bank Governor has left us in no doubt that we've got to spend and invest," he said.
Ashleigh McMillan is a breaking news reporter at The Age. Got a story? Email me at a.mcmillan@theage.com.au
Mathew Dunckley is digital editor at The Age. He was previously business editor for The Sydney Morning Herald and The Age. Based in our Melbourne newsroom, Mathew has almost 20 years experience as a journalist and editor.