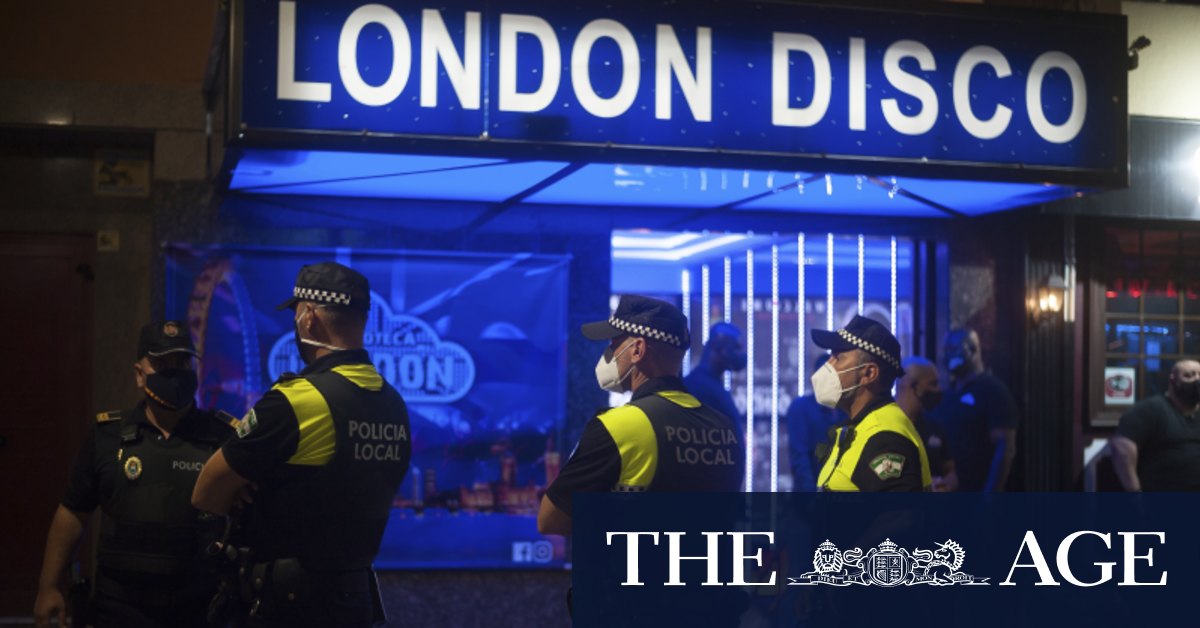 The explosion of Spanish nightlife has been targeted by authorities as one of key causes of the uptick in cases through July and August, leading to a national agreement between the central and regional governments to shutter all bars no later than 1am.
However, parties are often not held in a regular establishment in Spain, where huge numbers of young people tend to gather for outdoor drinking gatherings known as botellóns (raves). On the last weekend in August, police broke up a party of more than 100 people on Valdevaqueros beach near Tarifa, while 300 saw their botellón interrupted in Benimaclet, and 160 people were caught at rave in a warehouse in Barcelona's port area.
Loading
"The number of meetings people have is very high, family life is very active, and we are seeing that a large number of outbreaks are caused by family occasions," says Prof Ildefonso Hernández of Miguel Hernández University in Alicante.
Social gatherings, including family events, have been limited in several regions, including Madrid and Catalonia, to 10 people, while Murcia is the strictest with a maximum of six people.
Figures show that about 25 per cent of cases are in 15 to 29-year-olds, part of the reason, as well as higher detection levels, that the mortality rate is just 0.6 per cent, with less than 5 per cent needing hospital treatment.
The Telegraph, London