An inquest into the deaths of Jack, 15, and Jennifer, 13, is examining, among other things, how Edwards was granted a gun license and access to guns, given his 30-year history of domestic violence offences.
On Tuesday the inquest heard from a clerk at the NSW Firearms registry, whose name was suppressed.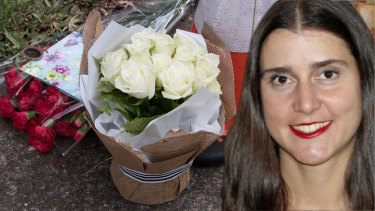 She told counsel assisting the inquest, Katherine Richardson SC, that her role was to access the CNI (Central Name Index) report on Edwards linked to the COPS database, and check it, in order to ascertain whether Edwards was a "suitable person" to hold a license.
An audit of the clerk's use of the database showed she had clicked into links relating to the 2000-2003 AVO one of Edwards' former partners had taken out against him.
"You must have learned at the time he was refused because he had been the subject of an AVO?" Ms Richardson asked.
"Yes," agreed the Registry clerk.
The inquest heard that the clerk had to scroll past a list of 18 "events" on Edwards' police file to get to the 2000 AVO entry.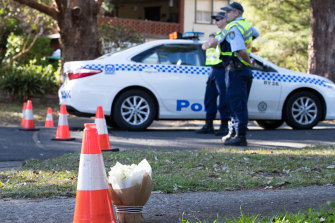 "Fifteen out of the 18 events linked to that CNI related to either AVOs, stalking allegations, assault allegations or adverse interactions in relationships – 15 out of 18," said Ms Richardson.
Ms Richardson also referred to fresh allegations Olga had made against Edwards, with whom she was in a bitter court custody battle, that he had assaulted the two children he would go on to kill.
"One of the first entries you must have seen as you scrolled through that CNI, was an allegation that had been made on 29 December 2016, three weeks before you were doing this task, that Jack and Jennifer were being assaulted by their father," Ms Richardson said.
"I can't say what I looked at at that time," the clerk said.
"It was so long ago…I can't answer if I read it or not, I just cannot remember it."
Loading
Ms Richardson said in accessing the information about the 2000 AVO against Edwards, the clerk must also have scrolled past "an event about assaults on children, children at risk in 2016, John and Olga having a verbal argument listed as 'Domestic violence – no offence'…an interim AVO taken out in 2011".
"You must have seen each of those events before you arrived at the AVO in 2000, do you accept that?" Ms Richardson asked the clerk.
"I accept it," she said.
The inquest continues.
Domestic Family Violence Counselling Service 1800 737 732 Lifeline 13 11 14.
Jacqueline Maley is a senior journalist, columnist and former Canberra press gallery sketch writer for The Sydney Morning Herald. In 2017 she won the Peter Ruehl Award for Outstanding Columnist at the Kennedy Awards