Today's hotel inquiry hearing is under way. You can watch it live, below:
And that's it from Professor Sutton. The inquiry will break now until 2.15pm, when his former Deputy Chief Health Officer Annaliese van Diemen will begin giving evidence.
Professor Sutton did request assistance from Victoria Police – just not for hotel quarantine.
The inquiry has heard the CHO asked for the force's help on March 29, the day international arrivals first started to be quarantined in hotels.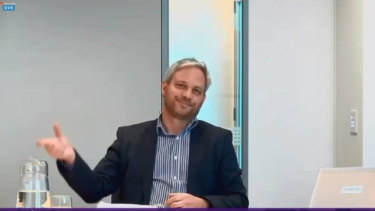 But Professor Sutton envisaged this was for following up individuals at home and to check they were compliant with isolation orders.
He said he left the decisions about hotel quarantine for those running the operation.
A copy of his direction was shown to the inquiry. It was a broad request for police to assist with the enforcement of all directions that were then in place and support authorised officers.
"It was a request to ensure that police had sufficient powers to enforce compliance of all the directions given to the public health emergency," lawyer for Victoria Police Joanna Davidson said.
Counsel assisting the inquiry, Ben Ihle, said those authorised officers would have included those working in hotel quarantine.
It was at least intended to capture, in part, enforcement in hotel quarantine, Mr Ihle said.
Professor Sutton repeated he left the decisions about enforcement to those running hotel quarantine.
A little back and forth between the lawyers over hotel workers and security guards.
Arthur Moses SC, representing Unified Security, the firm that contracted guards to the Rydges on Swanston, made the point that the risk didn't just lie with the security guards.
A hotel worker, six guards and a nurse contracted COVID-19 while working there at the end of May.
The inquiry heard Chief Medical Officer Brendan Murphy wrote to Professor Sutton on June 19 in which he said a hotel worker continued to work while symptomatic and didn't tell anyone because of fear they'd lose income.
Mr Moses was asking Professor Sutton if he had concerns about the nature of the hotel workforce and not just security guards, given Professor Murphy's email.
Lawyer for the Rydges on Swanston, Andrew Woods, objected to the line of questioning.
"The true state of affairs is a hotel employee, once symptomatic and not at work, did not return to work, and that's at odds with evidence about the behaviour of security guards," Mr Woods said.
Professor Sutton said he wouldn't have been able to foreshadow the implications of using private security in hotel quarantine.
The Chief Health Officer has just been cross-examined by Arthur Moses SC, the lawyer acting for Unified Security, one of three main security firms contracted by the government to work in the program.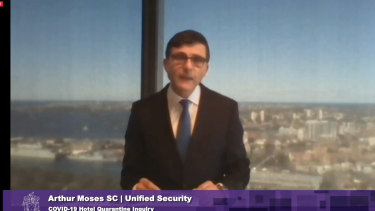 Mr Moses asked if he had of been aware at the start of the program in March that private security was being deployed, would he have raised the same concerns that he had about the transmission risk that the workforce presented.
"I'm not sure anyone at the point in time of decision-making…might have been able to foreshadow some of the complexities of that workforce," Professor Sutton said.
He said he would not have had sufficient familiarity of the workforce to make the same conclusions he can make now.
Just before, Professor Sutton told the inquiry the guards provided a "significant risk of transmission within the community".
Brendan Murphy suggested to Professor Sutton in June that the Defence Force could replace private security in hotel quarantine.
Professor Murphy, then the Australian Government Chief Medical Officer, wrote to Professor Sutton on June 19, after outbreaks of COVID-19 had occurred in the two Melbourne hotels, the Stamford Plaza and the Rydges on Swanston.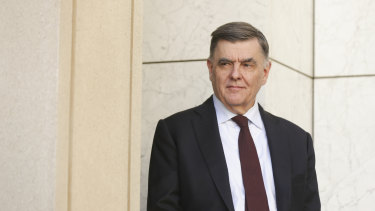 "Been reflecting on the quarantine breaches we have had and the issue raised by Annaliese (van Diemen, deputy chief health officer) today, where a hotel worker continued to work while symptomatic and didn't identify because of fear of income loss," he wrote.
Professor Murphy asked if a provision could be added into the contracts that any hotel worker or security guard who has to quarantine or isolate would be paid their normal weekly hours.
"It would be a minor expense, but would fix this as an issue?"
Professor Murphy then wrote: "If you need a short term surge workforce in the meantime, Aspen or even ADF could help at very short notice."
Professor Sutton told the inquiry couldn't recall whether he passed on the ADF suggestion, but a Health Department commander Merrin Bamert was copied into the email chain.
He replied to Professor Murphy that he was talking to the Department of Justice, who was taking over from the Health Department in running hotel quarantine, about "better options."
The Department of Justice replaced guards with Corrections officers before the program was effectively suspended when international arrivals were stopped for landing in Melbourne in July
Professor Sutton wasn't aware that private security guards were working in hotel quarantine until after outbreaks of COVID-19.
Outbreaks of COVID-19 in the Rydges on Swanston and the Stamford Plaza spread into the community and caused Victoria's second wave.
More than 30 security guards working in the two hotels caught coronavirus.
Professor Sutton said there were a "number of vulnerabilities" with the security guard workforce.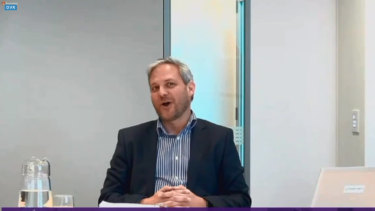 "The demographic of that workforce cohort…provide for significant risk of transmission within the community," Professor Sutton said.
He said the casualised nature of the workforce and the dependency the guards had on that work, led to an incentive to stay at work, "while potentially symptomatic even potentially while diagnosed and aware of that diagnosis."
Professor Sutton agreed with a proposition from counsel assisting the inquiry, Ben Ihle, that the guards were chosen as the "first line" of security without input of a public health expert.
"You're an expert in public health?" Mr Ihle asked.
"I hope so," Professor Sutton replied.
"We all do," Mr Ihle responded.
"And no one asked you for your opinion before private security were brought in to be the first line of hotel quarantine."
Professor Sutton replied: "No, recognising it was a decision made within hours of that…in National Cabinet…and without a recognition of some of those public health issues we're aware of after the fact."
Professor Sutton has been asked about an email from a Victorian public health official warning there was a considerable risk to the health and safety of people detained in hotel quarantine.
The email, the inquiry heard, was from Public Health Commander Dr Finn Romanes and was sent on April 9, within two weeks of the quarantine program starting.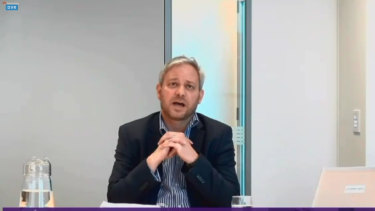 Dr Romanes, a former deputy chief health officer, wrote there was "a lack of a unified plan for this program" and the people running the program were not "satisfied there is a policy and set processes to manage the healthcare and welfare of detainees, for whom this program is accountable."
"There are now considerable complexity and considerable risk that unless governance and plans issues are addressed there will be a risk to the health and safety of detainees," Dr Romanes said.
The email was addressed to state controller Andrea Spiteri and the deputy state controller. Professor Sutton and his deputy Annaliese van Diemen were copied into the email along with Health Department commanders Pam Williams and Merrin Bamert, and department deputy secretary Jacinda de Witts.
Dr Romanes requested an urgent governance review of the program and the program needed a clear leader and direct line of accountability to the deputy chief health officer.
Professor Sutton said Dr Romanes talked to him about his views before he sent the email.
"I did support this as being called out as something that required urgent review," he told the inquiry.
"Absolutely, Dr Romanes was acting on behalf of me in highlighting concerns that he had."
Andrea Spiteri was chosen as the state controller – the lead Victoria's overall health response – instead of Brett Sutton.
Professor Sutton has told the inquiry that while Ms Spiteri was "an excellent leader" in emergency management within the Health Department he did not agree with the decision.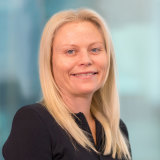 Professor Sutton said it was preferable in a pandemic that someone with public health expertise and experience with communicable diseases was state controller.
He said his views was now different, with the secretary of the Health Department Kym Peake now the state controller.
"Ms Peake is an appropriate state controller at this juncture," he said.
Professor Sutton said he would have preferred being in charge of the state's COVID-19 response when the pandemic began in Victoria.
Under the state emergency plan, the Chief Health Officer is technically supposed to be the state controller – the person who has oversight of the overall pandemic response.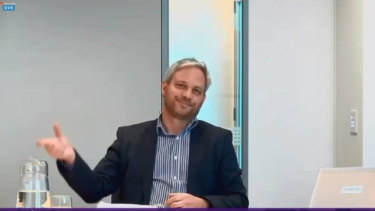 Instead, Health Department deputy secretary Melissa Skilbeck recommended the job go to someone else because Mr Sutton would be too busy as the key public health advisor and face of the pandemic.
Professor Sutton confirmed in the inquiry that he didn't agree with this decision.
"The position [of state controller] has line of sight of operational elements that I as chief health officer and accountable with all the powers that I'm exercising under the Public Health and Wellbeing Act that it's important for me to have line of sight of the application of those controls and to be appropriately aware, to have situational awareness of those operational activities," Professor Sutton said.
Victorian Premier Daniel Andrews is standing by his comments to a Public Accounts and Estimates Committee last month that it was, "fundamentally incorrect to assert that there was hundreds of ADF staff on offer [with hotel quarantine] and somehow someone said no".
Yesterday, the independent inquiry into the failures of Victoria's hotel quarantine program which seeded Victoria's second wave of infections was provided emails that suggest the offer was made on April 8.
The federal government documents provided to the inquiry on Tuesday included an email with the subject heading "assistance re hotel stay security".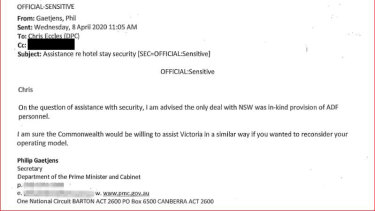 The email was sent by the boss of the Commonwealth public service, Phil Gaetjens, to Chris Eccles, his Victorian public service equivalent.
Mr Gaetjens wrote: "The Commonwealth would be willing to assist Victoria in a similar way [to NSW] if you wanted to reconsider your model" and use the ADF. Mr Eccles replied: "Thanks Phil."
Mr Andrews today said all his statements on the issue had been accurate, and refused to comment further pointing to the fact he is appearing before the inquiry next week.
"That's entirely a matter that relates to a whole lot of detail both within the email and beyond that it's not appropriate for me to get into [now]," he said to a reporter.
"I've answered your question. It's exactly the same answer I gave yesterday because it's accurate, it's truthful and others can seek to play games with this. I'm focused on getting this job done and the statements I've made are accurate."