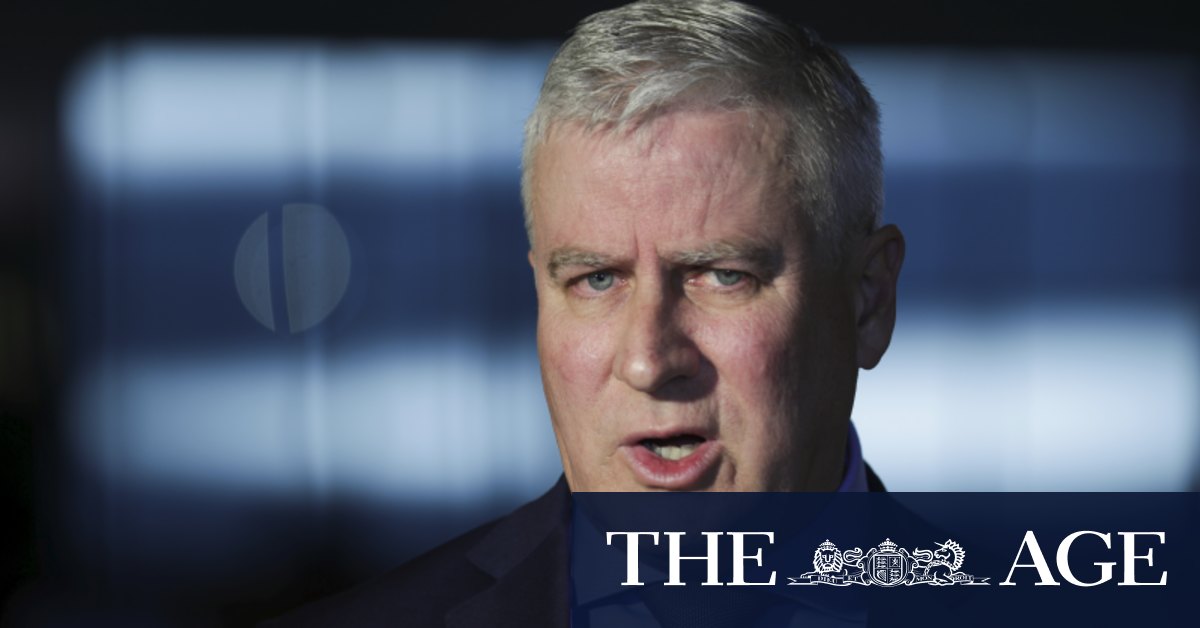 Mr McCormack said an extra 500 people would go into Western Australia, and he urged Queensland to take an extra 500 people into Cairns or the Gold Coast. He is also talking to Tasmania, the Northern Territory and the ACT.
Loading
But until the COVID-19 cases drop in Victoria, Mr McCormack said there would be no international flights into Melbourne.
More than 20,000 Australians have registered with DFAT to say they want to come home, but many more say they have been unable to get flights back.
Airlines have been prioritising business class passengers and cancelling economy tickets, due to the cap on arrivals and capacity in the hotel quarantine system.
Loading
Sydney currently takes more than 3000 people a week, while Perth takes 525 a week and Brisbane takes 500 a week.
Foreign Minister Marise Payne recently announced hardship loans would be established to support Australians stranded overseas who are struggling financially and cannot get home.
Applicants will have to meet strict eligibility criteria to access the loans, and only the most vulnerable Australian citizens still overseas will be provided financial assistance.
On Tuesday, Labor leader Anthony Albanese called for RAAF planes to bring Australians back from overseas "100 at a time".
"There are two large aircraft, but there are other smaller aircraft available as well," Mr Albanese said.
"It is simply unacceptable that the Prime Minister continues to say that there's nothing he can do about it and he hopes to have these families home by Christmas. Well, I think those who are desperate to get home should be brought home in September."
Angus Livingston is the Federal Politics Bureau Chief for The Age and The Sydney Morning Herald, based at Parliament House in Canberra.