Loading
The latest report comes after the Herald revealed last week that Planning Minister Rob Stokes had offered seven concessions on the proposed guidelines of the new koala state environmental planning policy (SEPP) to NSW Deputy Premier John Barilaro on August 21, but received no reply.
Mr Barilaro emerged from a joint partyroom meeting of Liberal and National MPs last Tuesday with his leadership intact despite backing down from his threat to take his MPs to the crossbench over the Coalition's divisive land clearing policy.
Last Friday, Mr Barilaro began a month of leave to deal with mental health issues, leaving his deputy Paul Toole in charge.
Mr Stokes said the introduction of the Koala SEPP "was based on years of scientific research into our declining koala population. Without doing something we risked our national icon becoming extinct".
"The fact is you can't save the koala and remove koala habitat at the same time," Mr Stokes said. "The core of this policy is to protect our koalas for all Australians, and for generations to come."
Independent NSW MP Justin Field said the new information about bushfire impacts underscored the challenges ahead for saving koalas.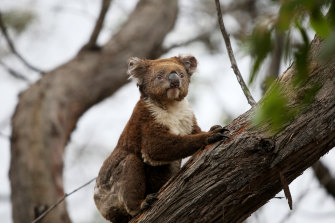 "While the SEPP may stop some inappropriate development destroying more koala habitat, it will do nothing to help the devastated koala colonies recover from the fires," he said.
"Until the forests have recovered, every tree counts, and the government needs to revisit the koala strategy and do more to protect remaining koala populations and unburnt koala habitat."
Analysis from conservation groups such as the Environmental Defenders Office has found the new SEPP "does little more than tinker around the edges".
Rachel Walmsley, EDO's director of policy and law reform, said "farmers can get alarmed when lines are drawn on their properties" but there will be little to stop them continuing to clear land. "It's been blown completely out of proportion," she said.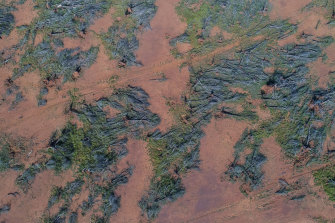 Jeff Angel, the head of the Total Environment Centre, says the new policy would do little to protect habitat of the state's healthiest koala colonies, located on Sydney's south-west growth corridors.
He noted land-clearing had risen as much as 13-fold after the government repealed native vegetation laws in August 2017, and the new SEPP may have been aimed at slowing the mass deforestation.
Loading
It needed the intervention of Environment Minister Matt Kean and Mr Stokes to promise a new national park in the Georges River region last month to preserve habitat, Mr Angel said.
The new SEPP "doesn't actually stop land-clearing", Mr Angel said.
"It creates information and consideration that triggers landholders to at least look at what happens to koalas."
Peter Hannam writes on environment issues for The Sydney Morning Herald and The Age.
Most Viewed in Environment
Loading