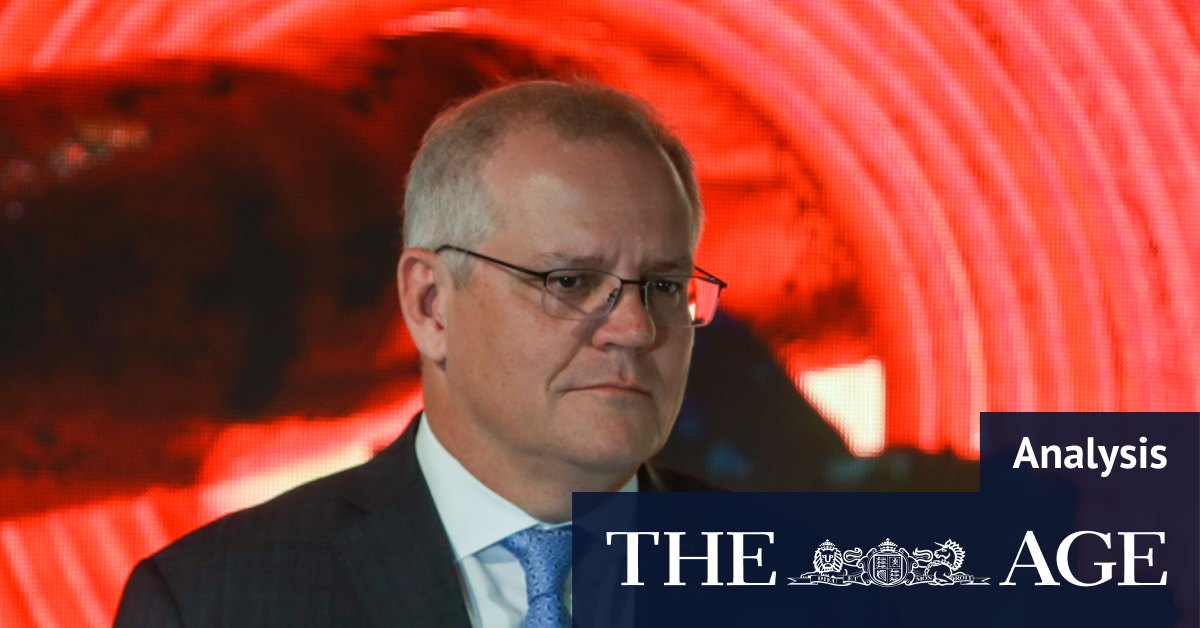 Australians have seen over a decade that nothing happens on climate change without real political commitment.
Loading
Over the past week, Morrison has outlined a huge expansion in gas and an increase in spending on renewables, with the promise that he can keep energy prices down, improve reliability and reduce emissions.
But a target without a deadline is not much of a target at all.
The political wedge is obvious: Morrison sets up a contrast with Labor leader Anthony Albanese, who has committed to net zero by 2050. The economy would still produce carbon emissions, but would offset them with reductions elsewhere.
Labor is easy to wedge at this point of the political cycle. The caucus is divided on climate and is yet to agree on a mechanism to reduce emissions. Without a settlement on that wider policy, it struggles on specifics such as whether to increase the use of gas.
Loading
Labor's direction is fundamental to the outcome because those who want faster action on climate change, with less gas rather than more, can succeed only by helping Labor win an election.
This is obvious to everyone except the zealots who attack Labor on climate and are then dismayed when the Coalition wins.
Morrison counts on the division among his adversaries. He feels no need to offer a more convincing plan to cut emissions.
This is likely to be repeated in the technology road map due within days. It will offer long-term gain, such as a shift to hydrogen as a clean and transportable fuel, without risking short-term pain.
This is a political calculation. It will not change without a shift in the underlying politics. Morrison has infuriated many with his plans for a gas boom, but he can see that Australians want affordable gas for cooking and heating for many years to come. He puts a priority on meeting that demand.
Other targets have no priority.
David Crowe is chief political correspondent for The Sydney Morning Herald and The Age.