If the game does go ahead on December 12, as scheduled at ANZ Stadium, the Kiwis would be forced into hotel isolation by themselves on Christmas Day.
"We haven't agreed to this schedule and are disappointed at the announcement," said NZR boss Mark Robinson.
"All our planning and scheduling was on the basis that the All Blacks last match would be on December 5 to give our players and management time to get home, undertake the 14 days' quarantine back in New Zealand, and then be with their families for Christmas, as will be the case for the other three teams in the tournament.
"We understand the commercial considerations in the scheduling. However, the wellbeing of our people is an incredibly important factor in this also."
It has emerged that when New Zealand were favourites to host the tournament, before SANZAAR awarded hosting rights to Australia, they denied RA's request to play the last game by December 5 for the same reason.
When the tournament was brought this side of the ditch, NZR wanted the game moved forward.
Sources have told the Herald RA agreed to a five-week block in Australia, with a final game on December 5.
However, South Africa and Argentina were not on board, due to player welfare concerns and the fact their squad members have barely participated in rugby this year. It is understood Springboks and Pumas won't be forced into hotel isolation on Christmas Day when they return after a December 12 match.
SANZAAR went to NZR to try and see whether their government could relax quarantine provisions, by way of potentially doing some strict hotel isolation in Australia before their return, or doing the lockdown in New Zealand at their own homes. It didn't come to fruition and SANZAAR, without New Zealand's tick of approval, went ahead and announced the fixture list anyway.
"The 12th of December is an issue for New Zealand but we've exhausted every other option and only one at its very furthest – working through how best we can manage the quarantine," Marinos said on Thursday at the schedule announcement in Sydney.
"There's been massive sacrifices from all stakeholders and South Africa and Argentina have been pretty clear they need the maximum run of weeks in order to ensure their guys can perform at an optimal level. It's something we've got to continue to work through."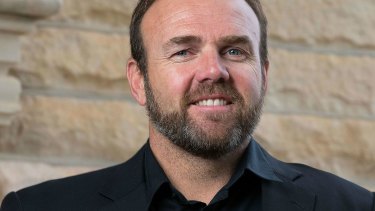 Asked if New Zealand were going to have to suck it up, Marinos replied: "We're going to have to do what we can to make sure we get the desired result for both parties."
Pressed on whether there was a chance New Zealand's protestations could curtail the Rugby Championship, Marinos said: "I don't think so. There's too much at stake. It's just about how we can best manage individual needs of all the unions and this is the challenge we've got with the whole pandemic. There's complexities at every single corner."
Marinos stressed that player welfare would not be compromised. A normal Rugby Championship is played over eight weeks, with a rest weekend following Tests on consecutive Saturdays.
"The reality is we're asking players to play six Test matches in six weeks is pretty arduous as it is with no breaks. You want to condense that window any closer?" Marinos said. "We've got to be cognisant of player welfare but there's also player safety. You've got to manage players from a long-term perspective and make sure we're not increasing their risk profile disproportionately that they could get serious career-ending injuries."
The Wallabies will kick off their Rugby Championship campaign in Brisbane against the All Blacks.
There will be double-headers every Saturday, five of which will be in NSW at ANZ Stadium, Bankwest Stadium and McDonald Jones Stadium in Newcastle.
It will be the first time tier-one rugby nations have taken part in double-headers. Kick-off times are yet to be confirmed.
After returning from playing two Sunday Bledisloe Cup matches in New Zealand on October 11 (Wellington) and October 18 (Auckland), the Wallabies will square off for their third game in a row against the Kiwis in Brisbane.
From there, the Wallabies will return to Sydney for a clash against World Cup winners South Africa at Bankwest Stadium.
Their next Test on November 21 will be against Argentina but the match of the day will be the blockbuster between the All Blacks and the Springboks, with ANZ Stadium set to host the fixture in order to get the largest possible crowd.
Round four of the Rugby Championship sees sides go north for a game in Newcastle before another game at Bankwest Stadium.
The Wallabies' last match of the year will be on December 12 at ANZ Stadium against the All Blacks, which will double as the fourth fixture of the Bledisloe Cup.
"It has taken a lot of hard work to get to this point," Marinos said. "While the rescheduling and re-configuration of the Super Rugby season has not been ideal, all the member unions have been committed in getting rugby back on the field. Our broadcasters and commercial partners have been fantastic in working with us and continually adapting in what has been a very dynamic environment."
Round one – Saturday 7th November – Suncorp Stadium
Argentina v South Africa, Australia v New Zealand
Round two – Saturday 14th November – Bankwest Stadium
New Zealand v Argentina, South Africa v Australia
Round three – Saturday 21st November – ANZ Stadium
New Zealand v South Africa, Australia v Argentina
Round four – Saturday 28th November, McDonald Jones Stadium, Newcastle
Argentina v Australia, South Africa v New Zealand
Round five – Saturday 5th December – Bankwest Stadium
Argentina v New Zealand, Australia v South Africa
Round six – Saturday 12th December – ANZ Stadium
South Africa v Argentina, Australia v New Zealand
Get our Morning & Evening Edition newsletters
Tom Decent is a journalist with The Sydney Morning Herald