"A possibility or even probability in that regard is not enough to support a conclusion beyond reasonable doubt; and accordingly, on the first course of reasoning, evidence as to the identity of the killer of Ms Rimmer and Ms Glennon cannot assist in identifying the killer of Ms Spiers."
He said Ms Spiers must have been stalked and killed, but the circumstances of how she died were unknown.
There were inconsistencies in the evidence of the Mosman Park screams that prevent a conclusion the screams were Sarah's.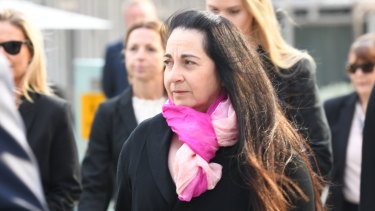 "The propensity evidence makes it more likely that the accused was the killer of Ms Spiers but it cannot prove it beyond reasonable doubt in the absence of any other evidence as to the identity of her killer."
State prosecutors had alleged Ms Spiers was Edwards' first victim. The 18-year-old's body has never been found.
Edwards stood to hear the verdicts and showed more emotion than he had all trial.
He shook his head as he was told he was guilty of the murder of Jane Rimmer and again looked down as Justice Hall found him guilty of the murder of Ciara Glennon, as if in disbelief.
Edwards' trial, which ran from November 2019 to June 2020, largely focused on the forensic evidence recovered from Ms Rimmer and Ms Glennon's bodies, including DNA and common fibres linked to Edwards through his work car and uniform.
At the time of their murders, Edwards was 27-28 years old and had recently separated from his wife after discovering she was having an affair.
The unassuming Telstra technician stalked the streets of Claremont and abducted his victims using his work-assigned 1996 Holden Commodore VS series station wagon.
Both women had injuries consistent with having their throats cut and also had defensive wounds to their forearms, which indicated Edwards attacked them with a knife.
During a struggle before her murder, Ms Glennon scratched Edwards, causing his DNA to become embedded underneath her fingernail.
That last desperate act by the young lawyer would deliver the crucial piece of evidence which would eventually see justice served more than 23 years after her death.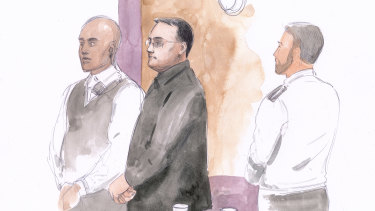 Edwards, who has been in jail since his arrest in December 2016, will be sentenced at a later date for the two murders and two earlier convictions.
Justice Hall's poignant last comment rang out in the courtroom.
"Security, can you take Mr Edwards down please."
Heather McNeill is a senior journalist at WAtoday.
Daile Cross manages the WAtoday newsroom.