Five adults at a child's birthday party picnic were among 114 people fined for breaching COVID-19 restrictions in Victoria over the past 24 hours.
According to Victoria Police, all five adults and their children had travelled more than five kilometres from their homes in different parts of Melbourne to Whittlesea in the city's north for the birthday celebration.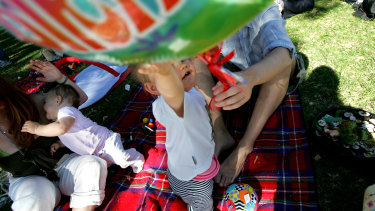 Meanwhile, in regional Victoria, 15 people at a party in a Mildura home were fined. Under current restrictions in country Victoria, groups of 10 are allowed to meet up, but only in public. Up to five people from two households can gather at a home. You cannot have visitors to your home who aren't in your household bubble.
Nine Victorians were fined for failing to wear a face mask, seven were fined at vehicle checkpoints and 37 were caught breaching Melbourne's 9pm to 5am curfew.
Health authorities have detected the COVID-19 virus SARS-CoV2 in sewage at two Sydney locations: Bondi and Malabar in the city's south-east. But it is not unexpected, given current COVID-19 cases in those catchment areas.
The NSW Sewage Surveillance Program tests untreated sewage for fragments of the COVID-19 (SARSCoV-2) virus at 42 sites across NSW.
There were fragments detected in Bondi and Malabar for two-consecutive weeks in September, which was expected given the presence of known COVID-19 cases in the sewerage catchment areas, the latest NSW Health surveillance report shows.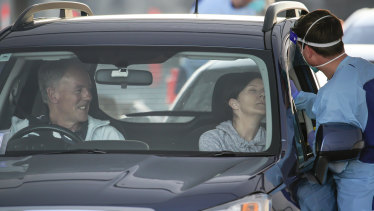 These samples were taken from an area serving more than 2 million people, including Sydney city and quarantine hotels.
An infected person can shed the virus in their faeces even if they do not have any symptoms, and shedding can continue for several weeks after they are no longer infectious.
Testing sewage can help to track infections in the community and provide early warning of an increase in infections and provide supporting data for NSW Health's response.
"To date, the sewage surveillance for SARS-CoV-2 is in the preliminary stages, and further analysis is required to assess the significance of the results," the report says.
Since July, there have been virus fragments detected in samples from Perisher, Newcastle, Byron Bay, Blue Mountains and metropolitan Sydney.
All detections to date, with the exception of Perisher, were in areas with known COVID-19 cases.
It is not currently known how many cases can be detected per population.
"A small number of cases in a large sewage catchment may not be detected by sewage surveillance due to factors such as dilution, inhibition, reduction in shedding over the infection period or movement of cases."
Now to one of my favourite parts of the day – sharing the best moments of your week so far …
"The day is getting longer and the number of cases keeps declining. There's hope for a better tomorrow." – Evelyn Looi
"At the park!! Heaven for parents and children. Just to be able to run free in the beautiful Melbourne sunshine gave us all hope." – Bec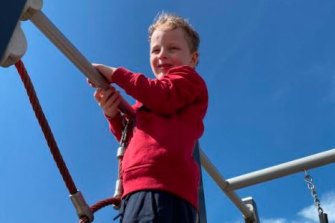 "A run with my run buddy and dogs, and a Lune Lamington Cruffin for Saturday morning." – Anonymous
"September is usually my favourite time of year to travel overseas, but this year I can enjoy the clivias in bloom in the front garden, from my home office." – Seuna
"Enjoying a lazy Sunday with my cat Nutmeg." – Anita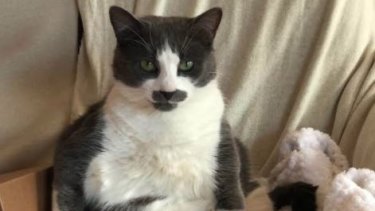 In case you missed it, here's what Premier Daniel Andrews said at his daily press conference earlier today, as well as the latest COVID-19 updates from Victoria:
Victoria recorded 12 new cases of coronavirus today. Two aged care residents in their 80s, both women, sadly lost their lives to the virus;
The new cases bring Melbourne's rolling 14-day average to 26.7, down from 29.4 yesterday;
Sunday will not be a day of "massive steps" out of lockdown for Victorians, Mr Andrews said. More restrictions are set to be eased than originally planned, but the Premier said it will not be a day "when we essentially throw the doors open";
Under the current government strategy, minor restrictions set to ease from Sunday night include the reopening of childcare centres to all families, the reopening of classrooms to more students and allowing public gatherings of up to five people from two different households;
More significant lockdown measures, including the five-kilometre radius rule and the 9pm-to-5am curfew, will not be lifted until late October at the earliest – and only if the number of "mystery" cases with an unknown source over the previous 14-day period is fewer than five;
The "ring of steel" around Melbourne will remain in place until the city's COVID-19 infection rate falls as low as regional Victoria's, the Premier said. Melbourne's 14-day rolling case average fell to 26.7 today, while in regional Victoria it is just 1.1;
Mr Andrews remained steadfast in his refusal to go into detail about requests for Australian Defence Force support in the state's hotel quarantine program ahead of his appearance at the inquiry into the scheme tomorrow;
But he stood by his Health Minister Jenny Mikakos after the Health Workers Union demanded she be sacked for "breathtaking incompetence" over her handling of the pandemic; and
Three Coles supermarkets and a phone repair shop at Queen Victoria Market are among the latest high-risk COVID exposure sites in Melbourne.
Victoria by the numbers
The total number of active COVID-19 cases in Victoria has dropped to 532 from 554 yesterday;
274 active cases are linked to aged care outbreaks (down from 284 yesterday);
83 healthcare workers have the virus (up from 73 yesterday);
10 active cases remain in regional Victoria;
67 Victorians are fighting the virus in hospital, including eight in intensive care, six of whom are on a ventilator;
13,337 tests were carried out on Wednesday; and
Four active cases are linked with disability settings (no change from yesterday).
Earlier today, NSW Premier Gladys Berejiklian made several announcements about the further easing of restrictions at weddings and schools. Here's a recap, in case you missed it:
NSW has recorded one new coronavirus case in the previous 24-hour reporting period – a returned traveller in hotel quarantine. However, an additional case was recorded after the period in a man from south-west Sydney who lives in a residential facility for people with health conditions. The source of the man's infection is under investigation;
A bridal party of 20 will now be allowed to dance at a wedding, an activity previously restricted to just the married couple;
Children playing community sport will now be allowed to have two parents or guardians present at the field or court;
Restrictions at schools will be eased in term four as well: inter-school sport carnivals can recommence; music and choir groups will be allowed; parents can help at non-sport activities; and orientation days for kindergarten and year 7 students can be held (although the year 7s will have to wait until after the HSC, which is also the date year 12 formals will be allowed to be held);
Despite the significant easing of restrictions, the 20-person cap for all gatherings (both indoors and outdoors) will remain in place.
The Premier said Sydney's New Year's Eve fireworks will go ahead in some form. It is likely they will be a short display, performed once at midnight and largely watched on television screens. The Premier said talks were under way with local council, but she hoped the event would be "a symbol of hope".
Health Minister Jenny Mikakos is now more than 2½ hours into her appearance at the COVID-19 hotel quarantine inquiry.
Legal affairs reporter Tammy Mills and state political reporter Michael Fowler are watching closely. Here is their take on the Health Minister's appearance so far:
Victorian Health Minister Jenny Mikakos had slammed the quality of private security companies, saying it was too risky to have them guarding travellers in hotel quarantine and arguing within government that the Australian Defence Force should replace them.
However, she said her proposal to enlist the help of the ADF was rejected "by other parts of the government."
In her statement to the hotels inquiry, Ms Mikakos said that by mid-June – once outbreaks had occurred in two quarantine hotels – it had become clear to her that private security guards were not up to the job of overseeing the hotels.
Ms Mikakos said she was "exasperated" and formed a "very strong view that we should work to replace the security guard workforce".
Ms Mikakos wanted Victoria Police, Alfred Health and other health services staff, protective services officers, sheriffs and a "small number" of ADF members to take control. However, the Health Minister wrote in her statement to the inquiry that this was rejected by the Victorian government.
You can read more here, and follow our rolling coverage of the inquiry, here.
Australians stuck overseas and their families have accused the Australian government of abandoning its citizens over the cap on international arrivals.
In emotional appearances before the parliamentary inquiry scrutinising the government's response to the COVID-19 crisis, Australians have called for the government to immediately remove the cap of about 4000 a week.
Prime Minister Scott Morrison last week announced international arrival caps will be lifted in stages over the next three weeks, with the goal of adding an extra 2000 places.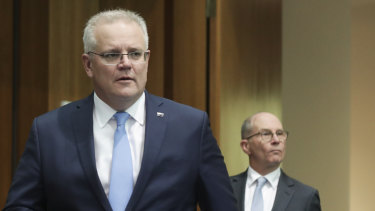 Deanne Vowles, a Newcastle-based teacher has been stranded in Chailey in the United Kingdom, with her husband and children, for six months.
She said prior to this year she had felt "nothing but pride and gratitude for being Australian", but she now feels she has been abandoned by her government.
Ms Vowles also confirmed a report by The Sydney Morning Herald and The Age last month that revealed stranded Australians were being told by consular officials to consider starting GoFundMe-style crowdfunding campaigns if they were running out of money.
"The values that I hold dear to me and that many Australians hold dear to them – never leaving behind a mate, a fair go for all – is what I believed in," she told the parliamentary inquiry today.
"But when seeking help from the country, I've been told from my fellow countryman: 'There's nothing we can do, we get hundreds of calls a day just like yours so we can't do anything about yours, have you set up a GoFundMe page? Ask your family and friends for help.'
"It feels like a long-term boyfriend cheating on me, I have given my life to Australia and in my time of need they have dumped me."
She said she and her husband were getting by on the "charity and kindness of British strangers, friends and family, but nothing from our own country".
"The solution to this problem is so simple – lift the caps," she said.
Melbourne resident Peta Stoyanovich told the inquiry her husband had been stranded in Serbia since July with his mother after needing to travel there when his father died.
She said her mother-in-law "was in desperate need of assistance".
After trying for months to get home, they will now have to travel to Australia separately nine days apart.
"My mother-in-law is really shy, 79, she struggles with the English language, she's vulnerable, she's grieving," Ms Stoyanovich said.
She said she was "shattered by the loss of this confidence" in her country.
"How am I supposed to instil a sense of national pride in my children, friends and people we know about our country when you have so poorly let us down?" she said.
She said the airlines seemed to care more about the plight of stranded Australians than the government.
"Our government has shamefully washed their hands of those citizens to a commercial enterprise. It's just unimaginable," she said.
"They are not stranded, they are abandoned by the government."
More from Treasurer Josh Frydenberg who has flagged emergency support payments will likely stay in place until unemployment is "comfortably" under 6 per cent.
He's using a new two-stage strategy in formulating the upcoming federal budget to cope with the massive impacts of the coronavirus recession.
"Our first priority must be a secure, strong and sustained economic recovery and to drive the unemployment rate down as fast as possible," he said.
The first stage will remain in place until unemployment is on a clear path back to pre-crisis levels, which he defined as being below 6 per cent.
The unemployment rate unexpectedly fell in August to 6.8 per cent but the effective rate is above 10 per cent.
Mr Frydenberg wouldn't say when Treasury forecasts it will get below 6 per cent, saying people must wait for the October 6 budget to learn that.
He said the government would continue to provide "temporary, proportionate and targeted fiscal support, including through tax measures, to leverage private-sector jobs and investment" through this period.
Already, it has paid out $106 billion in direct fiscal support, including the JobKeeper wage subsidies, coronavirus supplement to JobSeeker and other welfare payments, cash handouts for pensioners and cashflow support for small businesses.
The second phase of the budget strategy will be aimed at restoring its fiscal position.
A Supreme Court judge has rejected a bid by lawyers defending the Andrews government to withhold legal documents that address whether extending Melbourne's curfew is a violation of Victoria's Human Rights Charter.
Supreme Court judge Tim Ginnane has ordered the release of several legal documents that detail advice the government received about extending the city's 9pm to 5am curfew.
Restaurant owner Michelle Loielo, who is an active member of the Liberal Party, filed a writ last week arguing the curfew is unreasonable, disproportionate and violates the human rights of millions of Victorians.
Associate Professor Michelle Giles, who is Victoria's Deputy Public Health Commander, is listed as the defendant in the case as she made the decision to extend the curfew on September 14.
On Monday, Dr Giles filed an affidavit in response to the lawsuit explaining how she arrived at her decision, which included examining legal advice about whether the case infringed the Human Rights Charter.
The state government tried to claim the advice was subject to lawyer-client privilege and should not be provided.
But Justice Ginnane found that because the advice was mentioned in Dr Giles' affidavit and influenced her "state of mind", a fact at issue in the case, it had to be released Ms Loielo's lawyers.
"Associate Professor Giles' affidavit may be taken, for present purposes, as her statement of reasons," Justice Ginnane found.
"Those parts that mention her consideration of charter rights suggest that she was, at least in part, influenced by the legal assessments that she was provided. Her affidavit puts the contents of those legal assessments or advices [sic] in issue."
Governments are allowed to legally infringe the rights of citizens if they make a clear intention to do so in the legislation.
Dr Giles said she decided to extend the curfew because information she received indicated "the reduction of case numbers was due to the stage four restrictions being imposed".
The government has said previously the curfew will remain in place until October 26, or until Melbourne reaches a 14-day average of five cases per day. Melbourne's current 14-day rolling average in 26.7.
The curfew came into effect on August 2.
The government's decision to impose the curfew came into focus after Chief Health Officer Brett Sutton and Victoria Police Chief Commissioner Shane Patton both said it was not their idea.
Ms Loielo said she feels "helpless" in the face of ongoing restrictions and fears that seeing the revenue of her business, Unica Cucina E Caffe on the Mornington Peninsula, drop by an estimated 99 per cent may result in her losing her house.
Let's take a moment to check back in with Victoria's hotel quarantine inquiry.
Victorian Health Minister Jenny Mikakos has admitted that the first time she knew that private security was being used to guard the state's hotel quarantine detainees was when outbreaks occurred in mid-May in the Rydges on Swanston hotel, almost two months after the program began.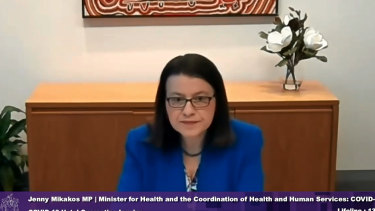 In a testy exchange at Victoria's hotel quarantine inquiry, Ms Mikakos said it was not until those cases among staff and security guards at the Rydges on Swanston that she turned her mind to the role security guards were playing in hotels.
The Health Minister also admitted that, even though the Department of Health and Human Services was the lead government agency on the hotels program, she was never consulted on how it was set up and was not involved in or consulted about the initial decisions that were made.
"As the Minister for Health … do you consider you should have been consulted on these things?" asked counsel assisting the inquiry, Ben Ihle.
"With the benefit of hindsight, it would have been desirable if I had been," Ms Mikakos replied.
She becomes the third Andrews government minister after Police Minister Lisa Neville and Jobs Minister Martin Pakula who has admitted to being ignorant about key decisions made in their portfolios during this pandemic.
Ms Mikakos, who came into the commission under heavy fire today from the Health Services Union of Australia, wrote in a statement that she does not believe it was her health department's role to ensure private security guards and other workers in Victoria's quarantine hotels were adhering to infection control measures such as wearing personal protective equipment.
You can read more here, and follow our live coverage of the inquiry's hearing, here.