"I wish I had better news regarding our beautiful and caring son and brother William Wall unfortunately he is no longer with us," he wrote.
"We don't know how to begin to thank everyone who searched and supported us in the last 48 hours, the list is endless.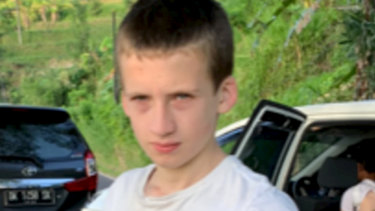 "We are so fortunate to live in an amazing and supportive community."
More than 100 people were involved in the search for the autistic teenager, including police officers, SES volunteers and locals.
There were tensions among some residents after police told them they were not required in the search due to coronavirus restrictions.
Police later said their position had nothing to do with COVID-19 and they had enough resources to search the area.
Mr Wall said William's two older brothers and friends were out all Tuesday night scouring the area for the missing teenager.
He had said the disappearance was out of character for William.