He said the two groups involved knew each other and were known to police.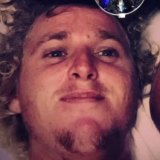 "There are legitimate uses for these knives – but it's how they're used," he said.
"It's that mindset, they honestly think it's Grand Theft Auto and you get a reset button. Well, you don't. There are two consequences of this – death or jail.
"It's not [a gang issue], it's a generational issue. The youth today, for some reason, think it is cool to have their gangster attitude and they carry knives.
"You bring a knife and it's a millimetre between whether you survive or you don't. We had a stabbing two nights ago where only by the grace of God, this person is still alive. When will they learn?
"It's only 12 months ago we had another young man killed in the southern parts of the Gold Coast and it doesn't seem to be sinking in.
Loading
"We have to say to our young people that this is enough, they have got to stop carrying knives, there is no excuse for it and we will come down hard on anyone who is carrying a knife in public.
"Some of our social influencers need to actually use their power for their own good, instead of for their own gain. They could really influence the attitude of some of our young people."
A 21-year-old man from Maryborough and an 18-year-old man from Pimpama on the Gold Coast have each been charged with one count of murder and three counts of assault.
They are due to appear at the Southport Magistrates Court on Thursday.
Superintendent Brendan Smith said the pair were accused of following and assaulting the victims' friends nearby after the victim was mortally wounded in the Surfers Paradise nightlife precinct.
Police were expected to release images of two other persons of interest detectives want to question.
Toby Crockford is a breaking news reporter at the Brisbane Times