African nations came out swinging on the third day of the United Nations annual gathering of world leaders Thursday, calling for dramatic fiscal measures to help economies survive the coronavirus pandemic — which one leader called the "fifth horseman of the apocalypse".
Africa's 54 countries estimate they need $100 billion in support annually for the next three years, pointing out that it's a fraction of the trillions of dollars some richer countries are using to revive their economies.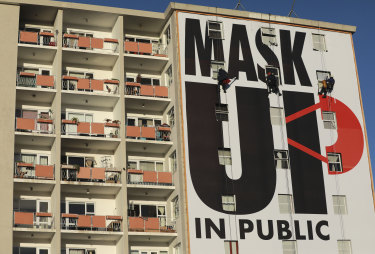 As some world powers go their own way during the crisis — what Zimbabwean President Emmerson Mnangagwa called "the blind pursuit of narrow interests" — the African nations that make up more than a quarter of UN members are leaning hard into multilateralism.
Reminding fellow leaders of what brought the UN to life 75 years ago, President Teodoro Obiang of Equatorial Guinea said the victors of World War II "had conflicting interests but were able for a moment to unite and were able to place the salvation of the world above their own interests".
Now, the world is nearing 1 million confirmed COVID-19 deaths — though experts believe the real toll is likely higher — and untold others are dying from other diseases and hunger.
Debt cancellation is needed to free up more resources to tackle the crisis, African heads of state said. Meanwhile, Africa has tilted into its first recession in a quarter-century, stalling years of success that saw several countries among the world's fastest-growing economies.
The president of one of them, Ivory Coast, called for the extension of a G20 debt moratorium beyond the end of this year and the issue of special drawing rights at the International Monetary Fund.
"I call on all Africa's partners to take bolder measures," Alassane Ouattara said, noting that the fight against COVID-19 and its economic effects has represented 5 per cent of the country's GDP.
In fact, reforms of Bretton Woods institutions like the IMF and World Bank might be needed to "usher in a fairer international order," Gabon President Ali Bongo Ondimba said.
The pandemic has exposed the poor funding of health systems across Africa. In a separate briefing Thursday, a World Health Organisation official said just 51 per cent of health facilities in sub-Saharan Africa have basic water services.
In their UN speeches, delivered virtually by video messages because of the pandemic, some African heads of state acknowledged they must do more, too.
The Ivory Coast leader, for one, pledged that his country will invest $3 billion in its health system from 2021 to 2025.
Health experts say Africa has fared far better than the dire predictions early in the pandemic. There have been over 1.4 million confirmed cases on the continent of 1.3 billion people, and the WHO says the rate of new cases in sub-Saharan Africa has steadily declined for the past two months.
Experts say possible factors include Africa's relative youth, the later arrival of the virus and swift lockdown measures. The relatively low number of international air links has protected the continent but hurt the delivery of some life-saving goods like childhood vaccines.
"The pandemic has reversed our gains" on many fronts, including the strengthening of democracy, Gambian President Adama Barrow said.
Spurred by this year's turmoil over racial injustice and inequality, African nations also rallied around the perennial demand for a permanent seat on the UN's most powerful body, the Security Council — or even two. The council reflects a world order of decades ago that few people in Africa recognise, some said.
"Certainly, Africa's voice on the council will build confidence and reinforce the legitimacy of its decisions," Barrow said.
In short, leaders said, far better collaboration is needed as global crises pile up.
President Roch Marc Christian Kabore of Burkina Faso recalled the UN chief's speech early this year warning against the "four horsemen of the apocalypse," including geopolitical tensions and climate change.
"Unfortunately," he said, "less than two months later, a fifth horseman of the apocalypse — very destructive, the coronavirus — has appeared."
Melbourne GP Tania Siddiqui's 13-year-old daughter Diya has done all she can to enter one of Victoria's low-cost, select-entry high schools.
She's done weekend classes and practice exams to prepare for a three-hour entrance exam which covers verbal reasoning, numerical reasoning, persuasive or creative writing, reading comprehension and mathematics.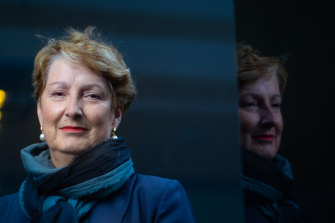 The entrance exam was to be held at the Melbourne Showgrounds to accommodate growing demand. But it has been delayed twice – first in June and again this month – due to COVID-19 restrictions on large gatherings.
No new date has been set, leaving about 3500 applicants and their families in limbo.
Students would normally know by now whether they have been accepted to Mac Robertson Girls' High School, Melbourne High School, Nossal High School or Suzanne Cory High School.
And parents and guardians would know whether to re-enrol their child for next year and pay term one fees.
"We don't know what's going to happen next year," said Dr Siddiqui. "As a parent we don't know, should we pay the fee for next year for the private school or should we wait and see?"
The Department of Education, which runs the centralised selection process, said it would "provide applicants, their families and schools with further information on an alternative date shortly with as much advance notice as possible."
"We know many students are anticipating this exam," a spokesman said.
Dr Leonie Kronborg, co-ordinator of gifted education studies at Monash University, said the delay would put more pressure on students who have already been challenged by the pandemic and remote learning.
Read more: Families in limbo over suspension of school entry exams
In case you missed it, here's a recap of Premier Daniel Andrews' press conference today:
There are now 482 active cases of COVID-19, a drop of 50 cases since Thursday. There were 14 cases announced this morning across the state, with eight additional people sadly dying from the virus.
Premier Daniel Andrews repeatedly refused to answer questions about the hotel quarantine inquiry, which he is going to appear in front of this afternoon at 2.15pm. He also declined to answer questions about evidence yesterday given by Health Minister Jenny Mikakos that she did not seek any briefings on the program for two months, despite her department being the lead agency. "It is not for me to make those conclusions. It is not for me to establish those matters," the Premier said.
Ms Mikakos may have misled the hotel quarantine inquiry on Thursday, because despite her assertion that she only knew about security guards working in quarantine hotels in May, she was present for a press conference with Jobs Minister Martin Pakula at the end of March where security guards were discussed.
Victoria will likely be given more clarity this weekend about plans for opening the state at the end of October because numbers are dropping "ahead of schedule".
Mr Andrews says he doesn't believe there will be any international flights into Victoria until the hotel quarantine inquiry produces its report in November.
Victorian students studying for VCAL and VET qualifications will get special consideration and access to free courses if lockdown prevents them completing their course on time.
Mr Andrews says while some school students may need to repeat the year after falling behind due to online learning, there is evidence that children "do much better when they remain with their age-appropriate cohort". He said there would be further announcements on catching up pupils who have fallen behind.
Two of the COVID-19 cases reported on Friday are people who have a regional Victorian address, but they acquired the virus in Melbourne and have not returned, so they will not be included in the rolling 14-day average of country Victorian cases. There are now just 11 active cases in the regions.
There are 58 people in hospital with the virus. Eight people are still in intensive care, with six of those on ventilators.
Of the Victorian cases announced on Friday morning, there were four found in Greater Dandenong, and one in Casey, but it is not yet clear whether they were linked to the Hallam outbreak.
There are 77 healthcare workers across the state who have an active case of COVID-19.
Europe's summer of suspended reality is drawing to its inevitable close. After four months of basking in sunshine and indulging in overseas holidays, a long-feared second wave is here to spoil the fun.
The taste of normality soured this week when two men who have the ear of British Prime Minister Boris Johnson – chief scientific adviser Sir Patrick Vallance and England's chief medical officer Chris Whitty – delivered grim news about what might replace the continent's temporary reprieve from the worst of COVID-19.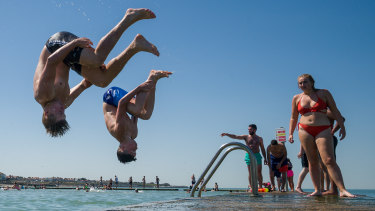 They warned that cases were rising and Britain might hit 50,000 infections a day by October 19 – twice the number of cases that Australia has recorded for the entire year. Some 200 people could die every day from November – just as the northern winter starts to bite – unless new measures were introduced to control the situation, they concluded.
"Cases are increasing, hospitalisations are following, deaths will unfortunately follow that and there is potential for this to move very fast," Sir Patrick said.
France and Spain are also dealing with a surge in cases that can't be explained by an increase in testing. The number of new confirmed cases over the past fortnight compared with the previous one were up 190 per cent in Denmark, 141 per cent in Finland and the Netherlands and 122 per cent in Austria.
For the time being the growth has not been accompanied by a major spike in deaths. The cumulative death rate for the past fortnight in Spain is 2.4 per 100,000 people, compared with its peak of 23.7 in April. France's current rate of 0.9 deaths per 100,000 compares with 20.6 earlier this year.
The difference helps explain why Europeans seem relaxed about the second wave and are hesitant to embrace new nationwide lockdowns. The current state of play seems rosy compared with what they endured in April.
Read more: 'Cases are increasing, deaths will follow': Summer of fun over for Europe
The federal government has revealed a record deficit of $85.3 billion for 2019-20 following massive government spending to help struggling households and businesses get through the coronavirus pandemic.
Last financial year's budget deficit surpasses the previous record of $54.5 billion in 2009-10 following stimulus measures from the Rudd government to help Australia weather the global financial crisis. In 2008-09, the deficit reached $27 billion.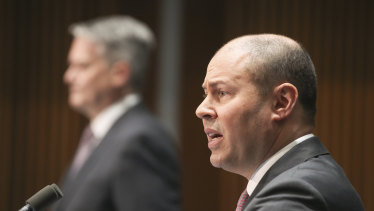 Treasurer Josh Frydenberg said on Friday morning the Australian economy had performed well in the lead-up to the crisis, with unemployment down to 5.1 per cent in February.
"Notwithstanding this strength coming into the crisis, our economy has been hit hard," Mr Frydenberg said. "The underlying cash balance was a deficit of $85.3 billion, or 4.3 per cent of GDP, compared to the forecast surplus of $5 billion, or 0.3 per cent of GDP at [the mid-year update]," he said.
"This is a half a billion improvement from what was estimated in terms of the deficit, but a $93 billion deterioration forecast [from] the end of the last year."
Net debt increased to $491 billion and gross debt jumped to $684.3 billion.
Read more: 'Our economy has been hit hard': Budget deficit blows out to record $85.3b
Rio de Janeiro: Rio de Janeiro's famous annual Carnival spectacle will not go ahead in February because of Brazil's continued vulnerability to the pandemic.
Rio's League of Samba Schools, LIESA, announced on Thursday night (Friday AEST) that the spread of the coronavirus has made it impossible to safely hold the traditional parades that are a cultural mainstay, tourism magnet and, for many, a source of livelihood.
Rio's City Hall has yet to announce a decision about the Carnival street parties that also take place across the city. But its tourism promotion agency said in a statement on September 17 that without a coronavirus vaccine, it is uncertain when large public events can resume.
"Carnival is a party upon which many humble workers depend. The samba schools are community institutions and the parades are just one detail of all that," said Luiz Antonio Simas, a historian who specialises in Rio's Carnival. "An entire cultural and productive chain was disrupted by COVID."
Brazil's first confirmed coronavirus case was on February 26, one day after this year's Carnival ended. As the number of infections grew, the samba schools that participate in the glitzy annual week-long series of parades halted preparations for the 2021 event. Thursday's announcement removed the cloud of uncertainty that has hung over the city – one of the worst hit by the pandemic in Brazil.
Nearly all of Rio's samba schools are closely linked to working class communities. The "schools" are in effect community associations with thousands of fervent supporters much like football clubs. Their processions include elaborate floats accompanied by tireless drummers and costumed dancers who vie to impress a panel of judges on several criteria. Tens of thousands of spectators pack the bleachers of the arena, known as the Sambadrome, while tens of millions watch it on television.
Before the schools began competing in the 1930s, Carnival was celebrated in dance halls and haphazardly on the streets, Simas said. The parades entered the purposely built Sambadrome in the 1980s, and have become Rio's quintessential Carnival display.
The immense labour required for each show was already stymied by restrictions on gatherings that Rio's governor imposed in March. Even with those measures, the metropolitan region, home to 13 million people, has recorded more than 15,000 deaths from COVID-19.
Premier Daniel Andrews says he doesn't believe there will be any international flights into Victoria until the hotel quarantine inquiry produces its report in November.
He said the state government needed to be entirely sure that whatever scheme replaces the bungled hotel quarantine provisions shuttered in June were "as robust as it possibly can be".
"It depends on what is in that final report in terms of what system, structures … we have reset the program, we are doing some work in the background to make sure that we can respond to the report as quickly as possible," he said.
"But it is not possible for us to anticipate what will be in that final report.
"I have tried to be as clear as I can on multiple occasions that we will wait for that report before I ring the Prime Minister and say flights can come back."
Education Minister James Merlino said he could not imagine international flights opening for school students anytime soon, with the decision "entirely dependent on the case numbers".
Mexico passed 75,000 confirmed coronavirus deaths on Thursday, as the pandemic ravages Latin American nations with large informal economies where workers have grappled with the twin threats of hunger and contagion.
Mexico has the world's fourth-highest coronavirus death toll, according to a Reuters tally, behind the US, Brazil and India. Despite closing schools and offices six months ago, the Mexican government has struggled to contain the virus' spread.
On Thursday, the Health Ministry reported 490 further fatalities attributed to the highly contagious respiratory disease caused by the novel coronavirus, putting total deaths to date at 75,439.
More than half of Latin America's active population have informal jobs in areas such as street commerce and domestic labour. In Mexico, working from home or strict social-distancing measures can mean no income, since the welfare safety net is small.
The sprawling and densely populated working-class neighbourhoods of Mexico City have been among the hardest hit by the virus and the ensuing economic pain.
Alejandro Castillo, 68, never stopped selling colourful women's leggings at his stall in Mexico City's outdoor Tepito market during the pandemic, but sales have dropped by a third.
"It's like a nightmare, because you can't see when it's going to end," Mr Castillo said.
Still, Mr Castillo considers himself lucky. One fellow vendor and his son recently tested positive for COVID-19, two weeks after a nephew died of the disease. Another nephew of his colleague was so weakened by the virus that he can barely speak.
Latin America remains the epicentre of the coronavirus pandemic, even as infections spike again in Europe and the global death toll is likely to surpass 1 million this weekend.
In Mexico, numbers have remained stubbornly high for months even after coming off summer peaks, as the government prioritised increasing hospital capacity over tests and contact tracing.
The confirmed coronavirus caseload stands at more than 715,000, according to government data.
With the testing rate far below most other large countries, Mexican officials recognise the true numbers are much higher.
President Andres Manuel Lopez Obrador reiterated on Thursday that infections and deaths were declining.
"In Mexico, we haven't had – knock on wood – a new outbreak, we're trending downwards in general," he said at his morning news conference.
But for stall-holder Mr Castillo, the danger still feels uncomfortably present.
"Cases have been growing closer recently. And there's still not really a policy to deal with the pandemic, at least that's what we see," Mr Castillo said.
Reuters