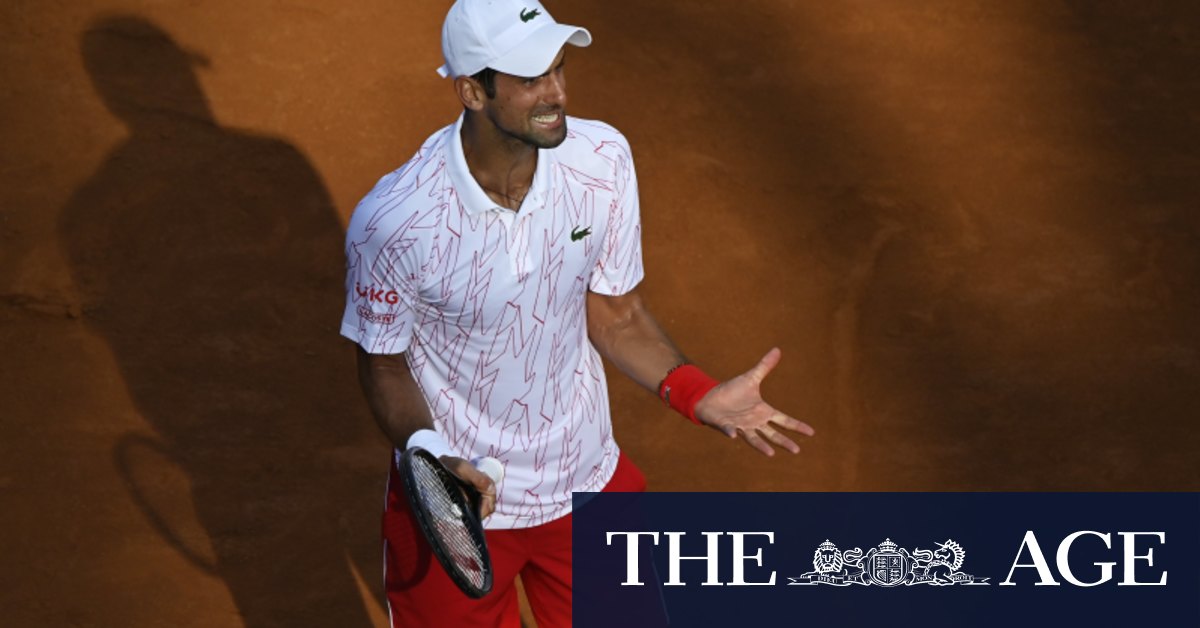 Paris: Novak Djokovic said he will not let the ball incident that caused his US Open disqualification affect the way he manages his emotions on court as he makes his grand slam return at Roland Garros.
The Serbian, disqualified in New York after accidentally hitting a line judge with a ball, bounced back by winning the title at the Italian Open, where his temper got the better of him as he smashed a racket in his quarter-final match.
While he said he would be more careful and that the incident had left a scar, Djokovic added that he will not rein himself in when it comes to showing his emotions on court.
"Of course, it was a shock for me and a lot of people. But that's life, that's sport. These things can happen," Djokovic, who is chasing an 18th Grand Slam singles title at the French Open, told a news conference on Saturday.