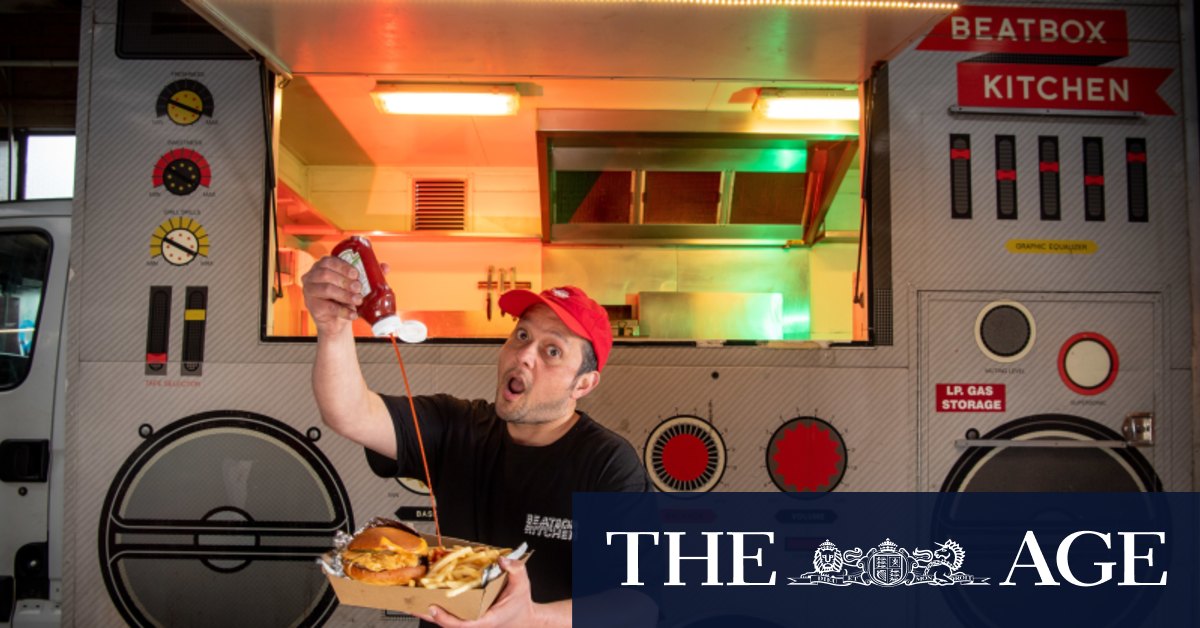 "The second lockdown was such a shock to everybody's system, especially around the trucks and people moving around – closing seemed like the right thing to do for us," he said.
"But then as spring hit, about a week ago, it just felt like it was time to reopen."
From Monday, groups of up to five people from two households will be allowed to gather outdoors – the perfect setting for take-away street food.
"It's not pretentious, it's immediate," Mr Rashid said.
"We're basically the smallest kitchen with the biggest dining room."
Linda Huynh, owner of the Vietnamese food truck Nuoc Mama, said she also had to close her truck during lockdown, because she couldn't afford to keep it running.
She said having to shut her windows was "heartbreaking", because selling her food is so personal.
"It's like you're selling them your mum's or your dad's home-cooked family meal, your way," she said.
Before coronavirus, Nuoc Mama sat alongside Taco Truck, Beatbox Kitchen and Trailer Made at Clifton Park, Brunswick, and Ms Huynh said the relationships she's built over the years with various truck owners are part of her strategy for getting back to business.
"We've been talking about taking the truck out once restrictions ease, because a group of us look more attractive as opposed to one truck," she said.
"A whole gang of us, tacos, Vietnamese, ice cream, maybe Mexican, down at Victoria Street will draw a crowd."
Ms Huynh said Moreland City Council's flexibility around permits and food trucks during coronavirus would make getting back to business smoother and she hopes other councils make it easier for her to pull up outside the city's busiest parks.
"Moreland is the best, they are so supportive of these sort of businesses, they're great – I wish all the councils could be more like that."
With his taco and burger trucks parked across the city in St Kilda, Port Melbourne, East Brunswick and West Brunswick, Mr Rashid said he hopes the easing of restrictions will mean people will feel more comfortable approaching his trucks again.
"Melburnians have shown they are resilient, they can wait, and we've definitely learnt a lot of things in the last few months."