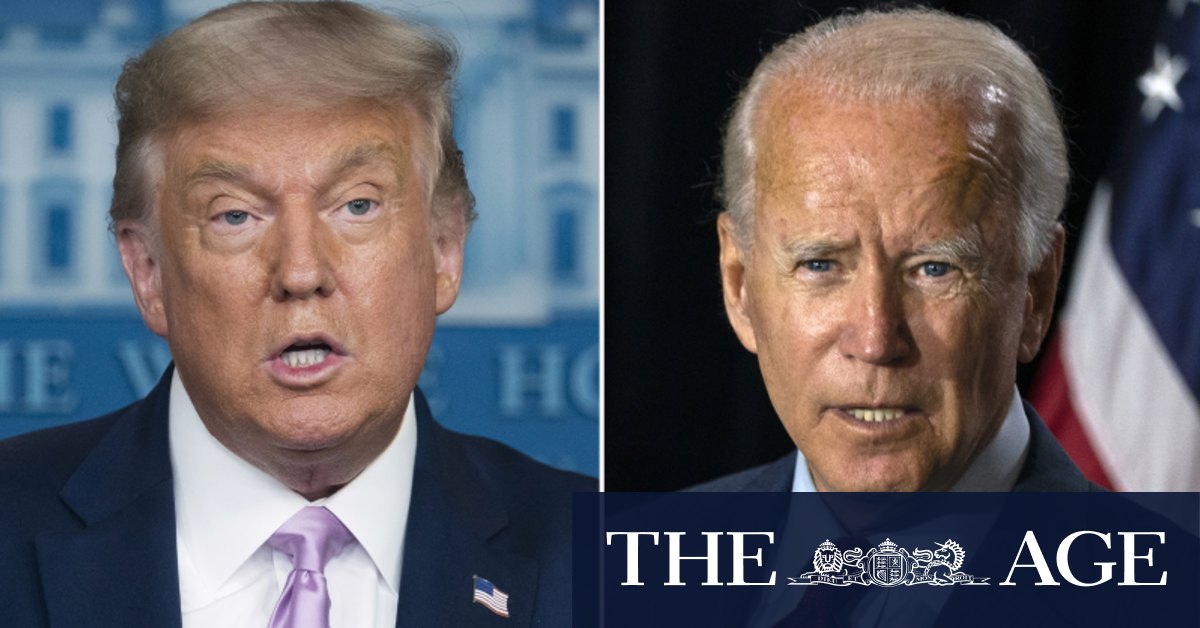 He hoped Mr Biden would reverse "appalling trade policies" and corporate tax cuts, provide leadership to combat climate change and improve issues of racism in the US if he won.
Loading
Australian Council of Trade Unions chief executive Margaret McKenzie warned a Trump victory would "herald further chaos and unpredictability in the world economy".
"We should understand that we need to preserve a relationship with our biggest trading partner, China," Ms McKenzie said. "Accordingly we need to distance ourselves from the US position, Biden may soften this and be less protectionist generally."
St George Bank chief economist Besa Deda said a Democratic president was more likely to lean towards greater social assistance, with business footing the bill.
"A continuation of a Republican president would maintain the volatility of current policy trajectories. These trajectories have created a degree of uncertainty among investors," Ms Deda said.
AMP Capital chief economist Shane Oliver said the knee-jerk reaction from the market to a Trump win would be a positive for the US, with lower taxes and regulation expected, but a negative for the global economy including Australia.
"A Biden victory would be [seen by the market as] a better outcome for the rest of the world via smoother, more predictable policy making, a return to traditional foreign policy relationships and a more diplomatic approach to resolving trade issues," Dr Oliver said.
"Ultimately, I suspect that Biden, if elected, will go easy on tax hikes and that a return to more stable policy making and avoidance of trade wars will benefit both the US and the rest of the world including Australia."
However, University of Melbourne professor Neville Norman warned Mr Biden "could do more damage than Trump" on issues of trade deals with Australia and interest rates.
Loading
Newcastle University professor Bill Mitchell was also more circumspect about a future under Mr Biden, saying he did not necessarily think he would be more progressive than Mr Trump on issues such as health care, the environment and social policy.
Prof Mitchell said Mr Trump had spent freely on the wrong things but had broken the narrative about debt ceilings while Mr Biden was more fiscally conservative.
"The style will be different but the substance will largely remain the same," he said.
"The only substantial shift might be on the way the US views China, which may impact on our relationship with China for the better given that Trump has been the first international leader to really call China out over various matters."
Jennifer Duke is an economics correspondent for The Sydney Morning Herald and The Age, based at Parliament House in Canberra.
Shane is a senior economics correspondent for The Age and The Sydney Morning Herald.