Spending on social infrastructure will deliver the biggest employment bang for our stimulus buck and fix the crisis in our care sectors. It will expand labour supply and enhance national wellbeing.
Fiscal stimulus equal to 1 per cent of GDP in our labour-intensive, feminised social care sectors like aged care, early childhood education and care, education, and health, will deliver a direct employment boost almost five times greater than that generated in construction from the same 1 per cent investment, recent analysis shows. The boost to indirect employment (jobs in industries connected to care) and induced employment (jobs created by the spending of newly employed care workers) is also significant.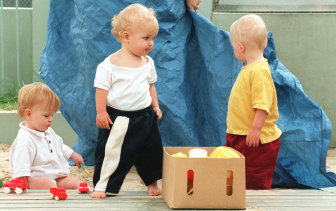 Women gain two-thirds of the total new jobs created under this care investment scenario, compared with only one-third if stimulus focuses on the construction sector. Importantly, the size of the boost to male employment is almost the same under both scenarios. This approach will support more Australians back to work – men and women.
COVID-19 has shown us that social infrastructure is essential for a functioning economy. The pandemic has exposed and exacerbated the crisis in aged care, which found itself unprepared and under-resourced, andhighlighted the critical economic role of early childhood education and care services. Workforce shortfalls in both sectors can be addressed through fiscal stimulus.
Recent analysis by the Grattan Institute also shows that an additional annual investment of $5 billion in the childcare subsidy scheme would boost GDP by about $11 billion each year through increased workforce participation of parents – mostly mothers.
UNICEF reports the number of vulnerable children has increased on account of pandemic-induced unemployment and the impact of lockdowns on children's health and schooling. Universal early childhood education and care can help prevent the long-term damage caused by disruptions to children's learning caused by the pandemic and pay strong economic dividends in the future.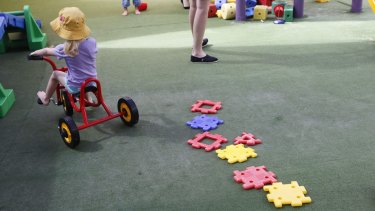 KPMG modelling shows the Australian economy receives $2 for every $1 invested in high-quality care over a child's life, due to increased labour force supply, the productivity boost delivered by a more educated workforce, increased tax collected, improved health, and reduced expenditure on remedial social services.
The benefits of investment in the care economy will extend beyond the COVID-19 recovery. Fiscal stimulus in the health, education and care of Australians builds human capital and promotes the wellbeing of all Australians, especially children.
Loading
Budget policies that are employment-rich and include all workers must match the structure of our economy and workforce. Stimulus in social infrastructure is urgently required alongside construction. Australia's prosperity and wellbeing depends upon it.
Elizabeth Hill is an associate professor of political economy at the University of Sydney and co-convenor of the Australian Work and Family Policy Roundtable.