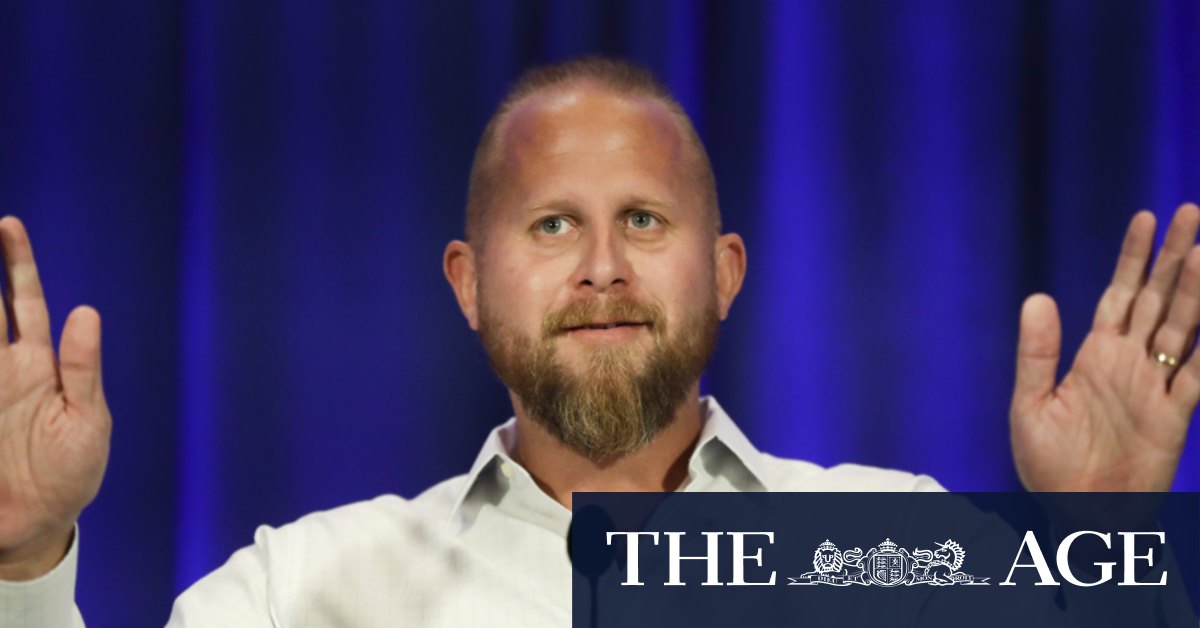 Loading
US media company Politico first reported the move. It referred to a statement on Wednesday by Parscale and his wife in which she denied he abused her.
The couple said they eagerly waited for facts to come out. In a police report on Sunday, Candice Parscale told officers her husband hit her.
She called Fort Lauderdale police and told the officers upon their arrival that "her husband was armed, had access to multiple firearms inside the residence and was threatening to harm himself".
Parscale was in the house with 10 guns and had been drinking heavily when the police arrived, according to a police report released on Monday.
His wife had escaped the house after he cocked a gun and threatened suicide, the report said.
Her arms were bruised, and she told officers that her husband had hit her days earlier, according to the report.
He was tackled by a SWAT team and taken to hospital under Florida law.
In February 2018, Trump announced that Parscale, who had worked on his 2016 campaign as digital director, would serve as his 2020 campaign manager.
But in July this year, Parscale was demoted following accusations of profligate spending and anger from Trump over a rally in Tulsa, Oklahoma, in June.
Trump was expecting a large crowd, but just 6000 supporters turned up amid concerns over attending an indoor rally during the coronavirus pandemic.
Parscale, who had publicly claimed that the Tulsa event had more than 1 million RSVPs, took much of the blame for the botched rally.
Documents later showed that he and the campaign had pitched the President on a number of smaller and outdoor venues, including a proposed drive-in rally. His key mistake was promising Trump such a large crowd and saying so publicly, advisers said.
Parscale ultimately stayed on the campaign as a senior adviser helping with digital efforts and other tasks.
He was angry over being demoted by Jared Kushner – Trump's son-in-law and senior adviser, with whom he had been close – rather than by the President himself, according to people familiar with the situation, who spoke on the condition of anonymity to reveal internal discussions.
But Parscale had spoken to Trump in recent weeks and had returned to the campaign's headquarters in Arlington, Virginia, for meetings. He also had helped put together some of the videos for the Republican National Convention last month.
Parscale had told others that he was upset by his demotion. He said he felt under attack in recent weeks because of the stories about the questionable spending and financial problems in the campaign.
Trump advisers said they had grown concerned about Parscale in the days following his ousting as campaign manager, three people familiar with the matter said, but had felt he was doing fine in recent weeks.
The Washington Post
❏ Support is available for those who may be distressed by phoning Lifeline 13 11 14; Mensline 1300 789 978; Kids Helpline 1800 551 800; beyondblue 1300 224 636.