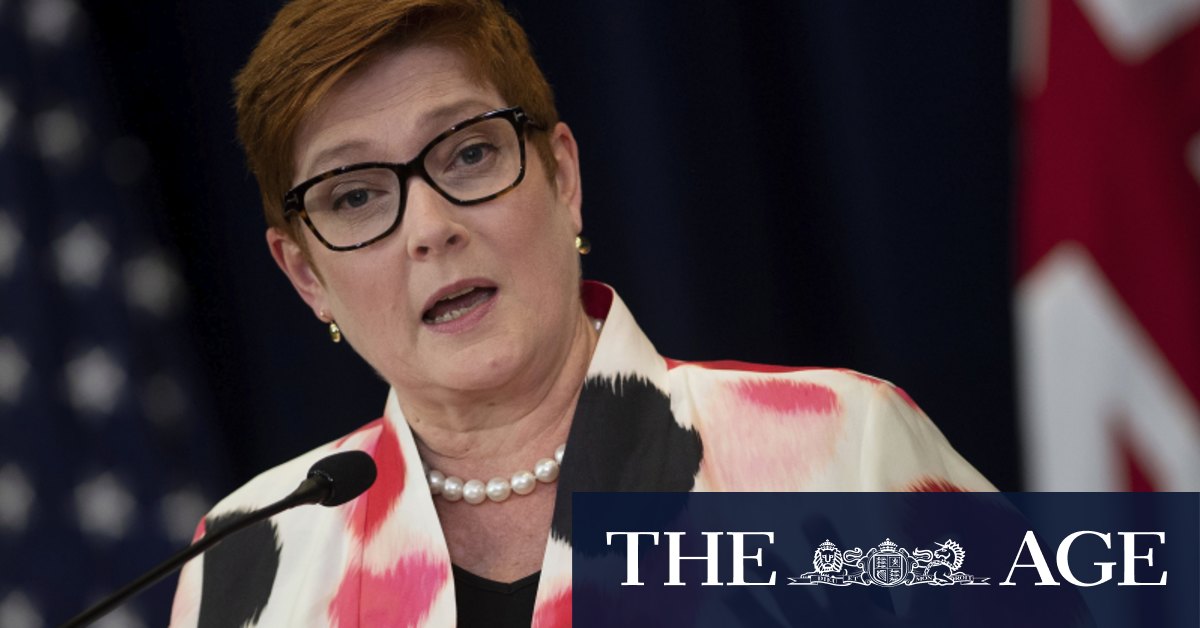 The ministers plan to discuss measures to counter disinformation campaigns by authoritarian states, amid concern about the way in which China has used social media to undermine democracies across the region during the global pandemic.
Australia's Department of Foreign Affairs and Trade has already set up a new taskforce to counter online disinformation, with the Morrison government concerned about the effect on developing nations throughout the Indo-Pacific.
The four countries will also discuss ways to help each other develop domestic critical minerals processing industries, as an alternative to sourcing minerals from China.
The need to develop local industries that can supply critical technologies, such as 5G, will also be discussed.
Australia was the first of the countries to ban Chinese telco Huawei from next-generation networks, but the three other countries have followed in introducing some kind of restriction on the tech giant.
Senator Payne said the meeting was "another important step forward for this grouping of Indo-Pacific democracies", following their first meeting in New York last year.
Loading
"We will discuss strengthening cooperation to support regional responses to the health and economic dimensions of COVID-19, including on vaccines, supply chains and quality infrastructure investment," she said.
"This visit is an opportunity to advance Australia's interests, deepen ties with like-minded partners, and reaffirm our shared commitment to promoting a stable, inclusive and prosperous region as we work towards COVID-19 recovery."
Senator Payne said the meeting came at an important time for the Indo-Pacific region, "when our shared interests are under unprecedented pressure, including as the region responds to COVID-19".
"We are committed to working together, and with all countries in the region, to chart a road to recovery in a way that helps all countries reinforce their sovereignty and resilience," she said.
Loading
Senator Payne will have a series of meetings in Tokyo over Tuesday and Wednesday with US Secretary of State Mike Pompeo, Japanese Foreign Minister Toshimitsu Motegi and Indian External Affairs Minister Subrahmanyam Jaishankar. She will then stop off in Singapore for talks with its foreign minister Vivian Balakrishnanon Thursday.
Two staff from Senator Payne's office and two DFAT officials will accompany her on the trip, with all having to self-quarantine in their own homes on return to Australia.
It will be only the second time Senator Payne has travelled overseas since international travel ground to a halt because of the coronavirus, after she went to Washington in July for annual Australia-US Ministerial Consultations.
Anthony is foreign affairs and national security correspondent for The Sydney Morning Herald and The Age.