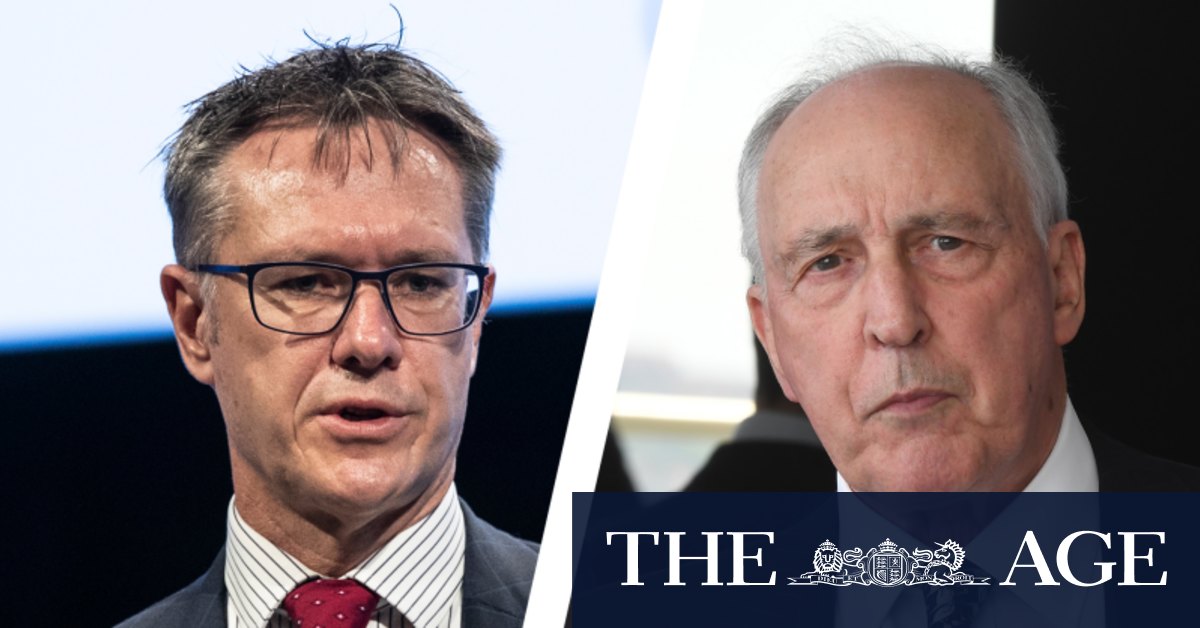 "Opposing views are not taken into account. Decision makers seem hostile to a consideration of evidence or research."
Loading
Mr Keating attacked the RBA in September, saying it was so afraid of breaking central banking orthodoxy that it was hindering the Morrison government's efforts to help those left out of work during the coronavirus-induced recession and was unwilling to consider unusual actions to help the economy. He said Dr Debelle was conducting a "guessing competition" on what incremental steps the bank could take to help.
Dr Tulip is now chief economist at the Centre for Independent Studies and published an article on Friday agreeing with Mr Keating, further arguing there "is something structurally wrong at the RBA" and most board members were business leaders with little economics training or monetary policy background.
He confirmed with The Sydney Morning Herald and The Age he was the author of the RBA farewell note, but declined to say whether his views are widely held among staff at the central bank, saying he'd prefer others spoke for themselves.
"[These concerns] had been building up over nine years," he said, but added "there was a lot I loved about the RBA".
Loading
His farewell email also said the Bank excused its disagreements with mainstream macroeconomic thought as "differences of judgment" but failed to explain its position in detail and to address the counter arguments.
"Our disagreements over the zero bound [taking interest rates to zero] or financial stability reflect 'judgment' in the way that disagreements over climate change, the health effects of tobacco, or vaccination reflect judgment," he said.
"It would be more accurate to say that one side respects the research while the other side believes what it wants to believe."
He warned the "environment makes the organisation dysfunctional" including his view that the media failed to report on the bank correctly, freedom of information legislation stifled policy discussions and the public criticised errors of commission but ignored errors of omission.
He did, however, said the RBA's Research Development Paper made major contributions to public discussion, which he had been involved with, and he was impressed by the research department.
The RBA has been contacted for comment.
Jennifer Duke is an economics correspondent for The Sydney Morning Herald and The Age, based at Parliament House in Canberra.