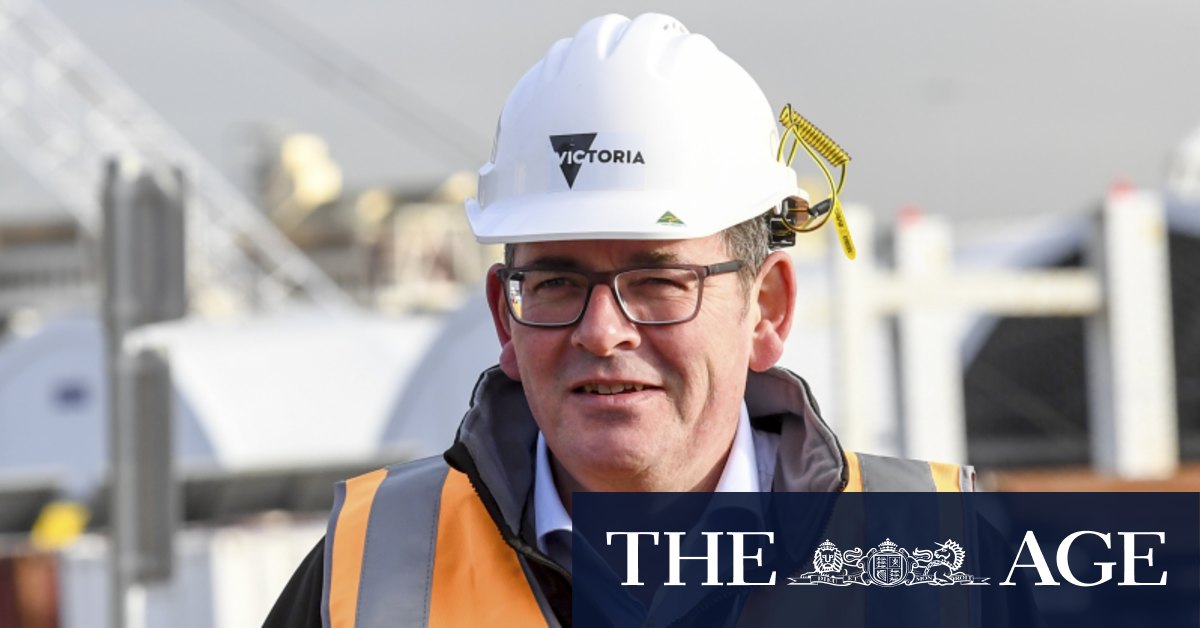 During a press conference on Saturday morning Mr Andrews hit back at any suggestion the government had not acted quickly enough on infrastructure.
Loading
"The government I lead has done more building than any government in this state's history and if Josh Frydenberg would like a lecture rather than giving lectures … if he would like to understand more about the things we have done, let me begin now," Mr Andrews said.
He then proceeded to list several projects underway or completed during the pandemic, including level crossings, reaching the halfway point of tunnelling on the $11 billion Metro Tunnel and starting work on the North East Link.
"Really, I think the federal treasurer perhaps needs to be a little bit better briefed and he might start by speaking to his boss," Mr Andrews said.
Loading
"Because I speak to his boss and we have a strong partnership and we are going to have some important announcements to make."
Mr Andrews said he had a good relationship with Mr Morrison and the Victorian state budget would be a "massive program of works … unprecedented in terms of repair, recovery, confidence, growth, jobs [and] securing peoples' futures".
"Hundreds of thousands of Victorians build these projects. And to just wash away the work they've done is completely unfair," he said.
"But on behalf of all Victorians, we will not be lectured. No Victorian will be lectured from the Commonwealth government about infrastructure, about building things."
He said the last six years had seen more concrete poured in Victoria than at any other time in history.
"Again, I'm not sure where the commentary comes from, but I think is have a chat to the Minister. Which I have no interest in playing … It is factually wrong."
The Treasurer responded to Mr Andrews's spray on Saturday morning: "He is feeling the pressure," Mr Frydenberg said.
Jennifer Duke is an economics correspondent for The Sydney Morning Herald and The Age, based at Parliament House in Canberra.