Three of the nine new cases of coronavirus in Victoria have been linked by health authorities to known outbreaks, including one linked to Coles Williamstown and another to Corrigan Produce Farms in Clyde North.
Another case has been linked to The Butcher's Club outbreak at Chadstone shopping centre. The total number of cases linked to this outbreak is now 24.
Six of the nine cases recorded in the past day remain under investigation.
There are currently 227 active cases in Victoria, a decrease of 14 since yesterday. Four of these are in regional Victoria, an increase of one since yesterday.
There are 30 people being treated in hospital, one less than yesterday, including three in intensive care.
The number of active cases in healthcare and aged care has dropped. There are 29 healthcare workers with the virus (three fewer than yesterday) and 77 active cases relating to aged care (a decrease of 14).
The total number of cases in Victoria now sits at 20,220, with the overall total increasing by 11 due to two cases being reclassified.
Of today's nine new cases, there are four in Casey and single ones in Greater Dandenong, Hobsons Bay, Hume, Whittlesea and Greater Shepparton.
The Queensland Deputy Premier is due to give a COVID-19 update at 3.30pm. Watch it live here:
An investigation into a central Queensland aged care nurse who sparked rapid health response after testing positive to COVID-19 has found the woman did not breach public health restrictions.
Officials had previously said they believed the North Rockhampton Nursing Centre worker had contracted the virus during a trip to Brisbane and had been infectious from May 3 and developed symptoms two day.
The nurse returned a positive test on May 14 after working a number of shifts and returning to the site after being sent for testing.
Extensive testing of the centre's 270 residents and staff failed to detect any single additional case.
Queensland Health director-general John Wakefield said the investigation found the public health response was "appropriate" to prevent an outbreak at the centre.
"The investigation found the nurse did not breach Aged Care Direction No. 3," Dr Wakefield said in a statement on Monday. "We have notified the nurse of the findings."
The since superseded public health direction banned anyone from entering a residential aged care facility if they had a fever of 38 degrees or more and symptoms of "acute respiratory infection".
Those who returned from overseas or been in known contact with a confirmed case of COVID-19 were also barred from entering aged care sites.
Dr Wakefield said the report would be released with confidential and privacy information redacted.
A Melbourne man caught travelling on a train to buy rice more than five kilometres from his home was among 125 Victorians fined for breaching lockdown restrictions over the last 24 hours.
Of the 125 people fined, 13 were found without a face mask and 17 were caught flouting travel restrictions at vehicle checkpoints.
Police said 10 men were fined after being found partying in a short-term rental apartment in Melbourne's CBD.
Another man was stopped on an inbound train at Southern Cross Station. When police asked why he was travelling, he told officers he was heading into the city to buy rice.
Five males were also fined after being found gathering in front of a home in Boroondara. Two were more than five kilometres from home and told police they had travelled to repair the brakes on their friend's car.
---
Thank you for joining me today. My colleague Simone Fox Koob is taking the reins and will bring you the latest updates throughout the afternoon and evening.
The Victorian opposition has urged the state's hotel quarantine inquiry to seek former police chief Graham Ashton's phone records to uncover the "missing six minutes" of evidence that could reveal who made the fateful decision to hire private security guards.
Shadow Attorney-General Edward O'Donohue has written to the chair of the inquiry, former judge Jennifer Coate, suggesting the Premier's chief of staff Lissie Ratcliff, Police Minister Lisa Neville's chief of staff, or a senior Department of Premier and Cabinet deputy secretary be called to give evidence.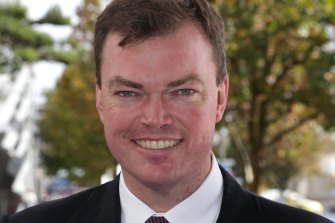 Mr O'Donohue has also urged Justice Coate to seek text messages, including messages sent via WhatsApp and other services, as well as their phone records.
"The decision to use private security was central to unleashing the second COVID-19 wave which has seen nearly 800 Victorians die, nearly 20,000 become infected and has driven thousands to the wall," Mr O'Donohue said in his letter.
"In that context, it is even more critical the board vigorously pursue the answer to the question [on who made the decision to engage private security] and exhaust every available line of inquiry."
The inquiry last month heard that Victoria's former police commissioner Graham Ashton sent a text message to Department of Premier and Cabinet secretary Chris Eccles at 1.16pm on March 27: "The suggestion is Victorian arrivals are conveyed to a hotel somewhere where they are guarded by police for 14 days."
Six minutes later, he texted Australian Federal Police Commissioner Mick Kershaw: "ADF will do passenger transfer and private security will be used."
"OK, that's new," Mr Kershaw responded.
"I think that's the deal set up by our DPC [Department of Premier and Cabinet]," Ashton texted back at 1.32pm.
In his evidence, Mr Eccles told the inquiry he did not know about the use of private security at the time. Mr Ashton told the inquiry he did not remember who he spoke to about that arrangement.
Mr O'Donohue has called on the board to make an application to see Mr Ashton's incoming phone records to determine who he spoke to in the time between texting Mr Eccles and Mr Kershaw.
"It is possible that another person, with the appropriate authority, communicated with Mr Ashton during this six-minute window … and advised him that the decision to use private security had been made," Mr O'Donohue wrote.
"The number of people who hold such authority is extremely limited."
On the last day of hearings, counsel assisting Rachel Ellyard described the use of private security as a "creeping assumption" and a "collective decision without a collective".
In questioning Premier Daniel Andrews, she said: "We really should know, shouldn't we?"
"Yes," the Premier responded.
Let me draw your attention to this opinion piece from Ross Gittins ahead of tomorrow's federal budget:
Think about this: despite a rocketing budget deficit, Scott Morrison is planning to press on with, and even bring forward, highly expensive tax cuts for high income-earners at just the time we're realising that the 40-year pursuit of Smaller Government has been a disastrous failure.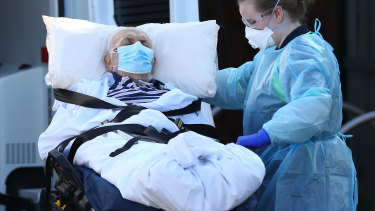 Wake-up No. 1: the tragic consequences of the decision to outsource hotel quarantine in Victoria have confirmed what academic economists have long told us, and many of us have experienced. Contracting out the provision of public services to private operators cuts costs at the expense of quality.
Wake-up No. 2: efforts to keep the lid on the growing cost of aged care have given us appalling treatment of the old plus high profits to for-profit providers and some not-for-profits seeking to cross-subsidise other activities.
A new report by Dr Stephen Duckett and Professor Hal Swerissen, of the Grattan Institute, summarises the aged care system's ''litany of failures'', as revealed by the royal commission, as ''unpalatable food, poor care, neglect, abuse and, most recently, the tragedies of the pandemic''.
There was a time when aged care was provided by governments, particularly in Victoria and Western Australia. But as the population has aged, successive federal governments have sought to limit the role of government by having aged care provided first by religious and charitable organisations and then by for-profit businesses.
The report's authors note how little we spend on aged care. Countries with well-functioning aged care – such as the Netherlands, Denmark, Sweden and Japan – spend between 3 and 5 per cent of gross domestic product, whereas we spend 1.2 per cent.
Just when we thought 2020 had thrown everything possible at us, another unfortunate news item comes and smacks us in the face.
It's this: if you're wearing a mask, and your breath has a less-than-rosy odour, you can't blame the mask. That's just how your breath actually smells, writes Larissa Ham.
If your own breath is making your eyes water, what's causing it? And what can you do?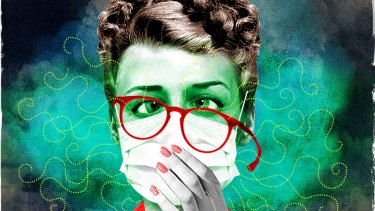 Sydney dentist Dr Mikaela Chinotti, who's also an oral health promoter with the Australian Dental Association, says bad breath can be a result of poor oral hygiene, and bacteria being left around the mouth – or on the tongue.
In many cases, she says there are simple steps you can take to start improving your breath.
These include staying hydrated, brushing your teeth thoroughly twice a day, cleaning between your teeth and even brushing your tongue (either with a tongue scraper or the back of your toothbrush head), which tends to harbour bacteria.
Flossing should be done daily, and if you feel a mouthwash is needed, Dr Chinotti suggests going for an alcohol-free version that won't have a drying effect.
Chewing gum or breath mints will generally help stimulate the saliva. "But in the end, if there is an underlying cause, the mints or the chewing gum is just going to mask the smell as well," she says.
And if none of the above suggestions work, a visit to the dentist or GP is your best bet to restore that minty fresh breath – mask or not.
It's that time of the afternoon when I like to share today's cartoons, which are on the subject of political leadership.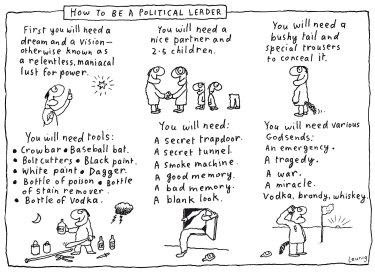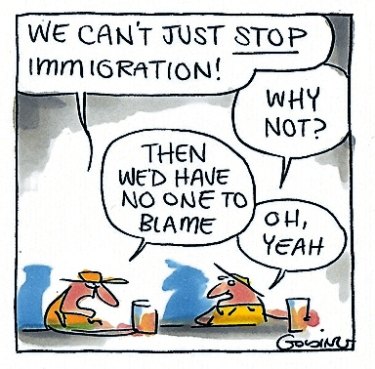 And here's a great one from the weekend on the world's most famous COVID-19 patient …
We have an update from court reporter David Estcourt, regarding a class action against the Andrews government over its handling of the hotel quarantine program.
Anthony Ferrara, owner of Keilor Park restaurant 5 Districts NY, is the lead plaintiff in the class action that could drag former health minister Jenny Mikakos and Jobs Minister Martin Pakula to court, alleging their bungling of the hotel quarantine program led to the imposition of restrictions that devastated businesses throughout Victoria.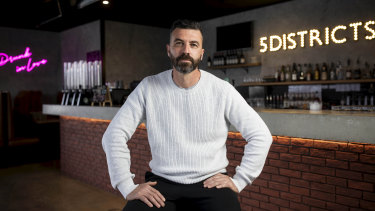 But the government's lawyers have asked a court to delay the class action until the hotel quarantine inquiry, led by former judge Jennifer Coate, releases findings in November.
The Andrews government is facing a number of lawsuits aimed at different aspects of its handling of the pandemic, including up to three class actions and a separate Supreme Court challenge to their since-ceased curfew policy which is set to be decided in coming weeks.
Genomic testing has shown that almost all the cases of COVID-19 during Victoria's second wave of transmission – which at its peak was generating more than 700 cases a day – could be traced back to a handful of infections among security guards at two quarantine hotels in Melbourne.
5 Districts NY owner Anthony Ferrara claimed the drop in his business was directly due to stage three and four restrictions, which he alleges were introduced as a result of mistakes made by Ms Mikakos, Mr Pakula and their department secretaries during hotel quarantine.
"Our situation is not our doing. We are calling to account those who put us in this dire position," Mr Ferrara said.
Norfolk Island Administrator Eric Hutchinson says he thinks it was the right decision for the island to go into total lockdown in March, but he is glad flights from Sydney to the island will resume once more.
Norfolk Island and Lord Howe Island reopened to NSW and the ACT last week.
"It was March 16 we declared a state of emergency here and declared a ban on people from the mainland, and we knew the impact it would have because tourism can be up to 80 per cent of our economy here," Mr Hutchinson told Deborah Knight on 2GB this afternoon.
He said the lockdown was a "difficult decision but it was the right decision".
"We have limited facilities here and we have an older cohort," he said, adding the island's population of about 1700 was keen to welcome tourists back after six months without visitors.
"It was a chance for them to take a big breath and reflect on the things they love about the place they call home," he said.