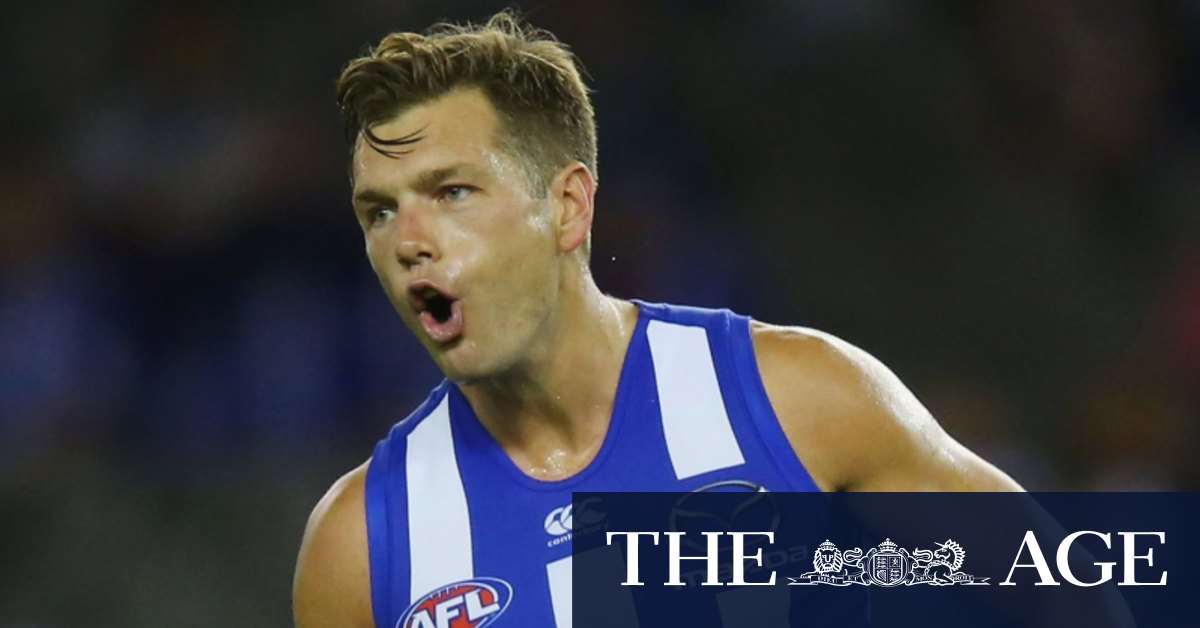 "The reality is all options are alive," Higgins said at Tuesday's TAB virtual spring racing launch.
"Clearly I'm still a contracted player, there is the possibility that I'll continue there but at the same time – and I said this last year when I was going through negotiations talks of moving teams as well – that I'll always put what was best for the club first.
"I did that last year, if it was best for me to move on and we were going down that path and avenue of bringing young guys in given my age, as much as I love the club and I wanted to stay, that I would be open."
Higgins said he had conversations with coach Rhyce Shaw and football boss Brady Rawlings at the end of the season but was due to resume those chats when he returned to Melbourne.
"The fact that I'm still on the road and given the season we had, there were conversations at the back end of the year," he said.
"Those conversations are due to be picked up when I get back to Melbourne.
"To be honest, the conversations are exactly the same this year.
"They're open and honest and I've had communication with Rhyce and Brady in the last couple of weeks while we've been in the hub and the plan was to get away and have a family holiday and spend some time outside of the bubble over a couple of weeks.
"I haven't had any communication with the club since we left the hub two weeks ago and then sit down and plan what those options are and work out what's best for both parties.
"At the end of the day I'm contracted because there's a little bit to play out there."
Geelong – who remain in the premiership window – shape as a potential home for Higgins, who came through the Falcons' TAC Cup system as an under-18 player. But he could not say whether they had any interest.
"There was some speculation around it last year," he said.
"When I get back next week I'll sit down with respect to the footy club and get their thoughts on it and sit down with my management.
"I'm sure that'll all play out in the coming weeks."
Real Footy
Keep up to date with the best AFL coverage in the country. Sign up here to our Real Footy newsletter delivered to your inbox on Mondays and Fridays.
Damien Ractliffe is the Chief Racing Reporter for The Age.