Loading
"Recovery [from the fires] will be slow and surviving wildlife will have limited food and shelter in unburnt areas and will compete with or [preyed] on by feral animals," it said.
Invasive Species Council's conservation officer Candice Bartlett said that, as the horses were very mobile, most would have moved out of the way of the fires.
They were also likely to recover faster than many native animals, adding to a population estimated in 2019 by the government at about 20,000 and growing at an annual rate of 23 per cent.
"There is a need for a continued, sustained and accelerated removal of horses from the national park," Ms Bartlett said.
Environment Minister Matt Kean and Nationals leader John Barilaro clashed in August over the government's horse policy.
Mr Kean refused to halt the removal of feral horses from three parts of the national park but agreed to a new horse count that is likely to delay the release of the long-awaited horse management plan until late this year, at the earliest.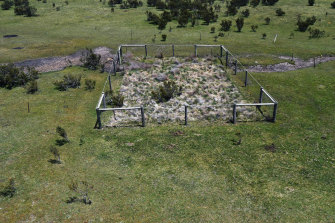 The Herald contacted the office of acting Nationals leader Paul Toole for comment.
A spokesperson for Department of Planning, Industry and Environment said the National Parks and Wildlife Service would conduct the survey this spring to "generate an updated and scientifically rigorous estimate of the wild horse population".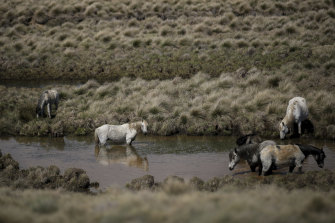 Loading
In the meantime, control measures to remove from the Nungar and Cooleman plains and Kiandra would continue. Some 200 horses have been trapped and removed to date, the spokesperson said.
Other feral animal programs in Kosciuszko and surrounding national parks had also removed more than 2,000 deer, pigs and goats.
Labor's environment spokeswoman Kate Washington said the council report "once again confirms the need for urgent action to reduce the number of feral horses" in the national park.
"Every credible piece of scientific evidence points to increasing damage to this sensitive habitat caused by feral horses," Ms Washington said.
"The government needs to stop arguing amongst itself, stop prioritising feral horses and start protecting native species instead."
Australian National University professor Jamie Pittock said the thousands of horses left in the park were causing "immense damage…to really significant ecosystems".
Alpine skinks and the broad-toothed rat were among the threatened species having the grass they need for shelter from predators trampled on or eaten by the feral horses, Professor Pittock said.
"Any delay [of horse removals] makes the situation worse," he said.
Get our Morning & Evening Edition newsletters
Peter Hannam writes on environment issues for The Sydney Morning Herald and The Age.
Most Viewed in Environment
Loading