Carlton's Cinema Nova is pushing for a return to cinemas, saying they can conduct safe experiences for movie-goers to prevent any spreads inside cinemas.
CEO Kristian Connelly said 2020 had itself felt like a disaster movie, and that the independent cinema is determined to see people return over the next few months.
Cinema Nova say that epidemiologists suggest that the nature of cinema, like mask wearing and socially distanced aircraft travel, is a safe environment due to being in a large space with patrons all facing the same direction.
"The positive support shown by our patrons indicates an eagerness to return," Ms Connelly said
"The health of our patrons and staff continues to be our top priority and we are confident that we can deliver both a safe place to visit and work."
With Labor's caucus growing restless and frustrated with a sense of ongoing political irrelevance, Opposition Leader Anthony Albanese's budget reply comes at a critical moment for the relatively new leader.
What the public policy response to the coronavirus pandemic, and the economic recovery that now confronts Australia, is expected to feature heavily.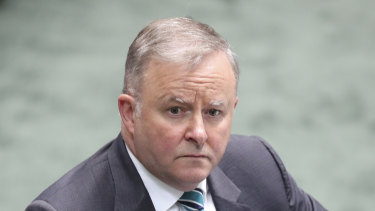 A large rump of the Labor caucus growing restless and frustrated as they drift through an extended period of virtual irrelevance and impotence during the COVID-19 pandemic.
The Age and The Sydney Morning Herald will be taking his response from Parliament House live, with reportedly some big announcements coming from a leader keen to prove his metal against the government.
Our national affairs editor, Rob Harris, has written this piece outlining the stakes for Mr Albanese.
He says that in the days after Anthony Albanese ascended to the Labor leadership, he declared himself a straight talker and told voters that what they saw was what they would get.
But that in the 18 months since that straight talk, some of his colleagues observe, has been replaced by a tendency to waffle. Or, as his predecessor Kim Beazley once observed of himself, prone to "prolix".
Read it here, and stay tuned for 7.30.
US President Donald Trump has returned to the White House after leaving hospital, where he spent three nights being treated for COVID-19.
He made a dramatic return, landing in a navy helicopter before taking off his mask and giving "thumbs up" and salutes to the cameras.
He has urged Americans not to be afraid of COVID-19 or let it dominate their lives.
Becoming a subscriber also gets you exclusive behind-the-scenes content and invitations to special events. Click on the links to subscribe to The Sydney Morning Herald or The Age.
The next six months could witness one of the biggest consolidations of corporate power in the United States in almost a century, yet a variety of legal and economic factors may leave the federal government unable to stop it.
The essence of the problem is that during the extended economic crisis created by the coronavirus pandemic, many large companies — and especially their stockmarket values — have been growing rapidly while their small-business competitors have faced something of an apocalypse. More than 400,000 small businesses have already closed, and millions more are at risk.
Concentration of power in a small number of big companies is not, itself, new. Corporate concentration has grown significantly in recent years, bringing with it increased corporate profits and a falling share of income going to workers, researchers have shown. In addition, corporate capital investment has slowed, and so has the rate of new business formation.
Scholars have debated why all of this has happened — new technology, the decline of worker bargaining power and the failure of antitrust authorities are all said to be causes — but the facts themselves are stark.
The global network of tankers, pipelines and refineries that makes useful fuels out of crude oil is built on long-standing patterns of consumption: so much petrol for the world's drivers, a certain amount of diesel for trucks and a proportion of jet fuel for aviation.
The pandemic economy has turned that upside down, radically reshaping demand as different parts of the energy system recover at different speeds. Fear of the virus has persuaded millions of drivers to forgo mass transit and get in their cars. Meanwhile, international travel is a vestige of a year ago and thousands of airliners lie mothballed.
Although crude prices remain in the doldrums, stuck near $US40 a barrel for the past four months, a three-speed demand recovery is starting to show in obscure corners of the oil market. India, ravaged by the Asia's worst COVID-19 outbreak, has started to import petrol.
In Europe, drivers are using almost as much fuel as before the pandemic even though overall economic activity remains depressed. In Asia, where the divergence has been strongest, petrol inventories have plunged in recent weeks.
By contrast, the market for jet fuel, about 8 per cent of the global market pre-pandemic, remains dire, with idle tankers floating fully laden holding unwanted cargoes. Surplus fuel is being blended into diesel, causing knock-on oversupply.
Victoria will not follow the NSW quarantine model of telling anyone linked to a coronavirus outbreak to self-isolate for 14 days even if their initial COVID-19 test result is negative.
Hundreds of NSW residents who were potentially exposed to coronavirus at the Crossroads Hotel in July were told to isolate for 14 days even after receiving a negative COVID-19 test. The same advice has been given to people in subsequent outbreaks across Sydney.
But Premier Daniel Andrews said he does not want to divert resources from where they are needed most. "I don't want people sitting at home for 14 days when there's no good scientific reason for them to do that," he said.
"It's one thing to ask you to stay at home, but we go and check that you are [at home]. So, if we've got enormous numbers of people who really don't need to be then that's where your resources get focused, rather than where they should be focused, which is based on the latest evidence, the latest intelligence, the latest science about who's the greatest risk."
His comments came as Victoria recorded 11 new cases on Thursday, including two in regional areas.
Fourteen crew members who travelled to Mackay on the central Queensland coast to help set up a local show have been booted out of Queensland after it was discovered they used incorrect passes to travel from Victoria.
Queensland Deputy Premier Steven Miles said it was "an emerging matter" that was under police investigation.
Mr Miles said the 14 people travelled into Queensland in trucks carrying amusement rides using a freight pass, which he described as "not appropriate" for their purposes.
Mr Miles said the crew were identified by local police, immediately quarantined and tested. All returned negative results for coronavirus.
The local show in Mackay will go ahead, without the amusement rides the crew were carrying.
Queensland recorded another day of zero new cases on Thursday. Only four active cases remain in the state, down from seven on Wednesday.
There were 4192 tests carried out in the past 24 hours.
Earlier today, Premier Daniel Andrews was asked about Victoria's current approach to contact tracing and ring-fencing outbreaks. This was his explanation:
"Say the four of us are at a cafe. One of us tests positive, but we've got no connection other than that cafe. We might be asked to isolate because we could potentially be a close contact of each other.
"If, however, it turns out that none of you three test positive after three days say, then the advice to you about how long you need to isolate and therefore the knock-on for your close contacts … and their close contacts … that may well change.
"I know it's frustrating … a group of people were told one thing on day one, [but] things change as things evolve.
"This is a jigsaw where you don't get all the pieces when you open the box.
"Advice will change to different people at different times."
Five cases were linked to an existing cluster based at Liverpool Hospital, but the other three – although linked to each other – were without a known source.
Under the Queensland government's roadmap, NSW must last 28 days without recording a coronavirus case with no known source for its state border to reopen.
Ms Berejiklian said she thought Queensland's policy was "illogical".
It's been quite the day for press conferences. There's another on the Gold Coast now with Queensland's deputy premier Steven Miles.
While it's been spruiked as a hospital announcement, there will no doubt be questions on the border wars. You can tune in here: