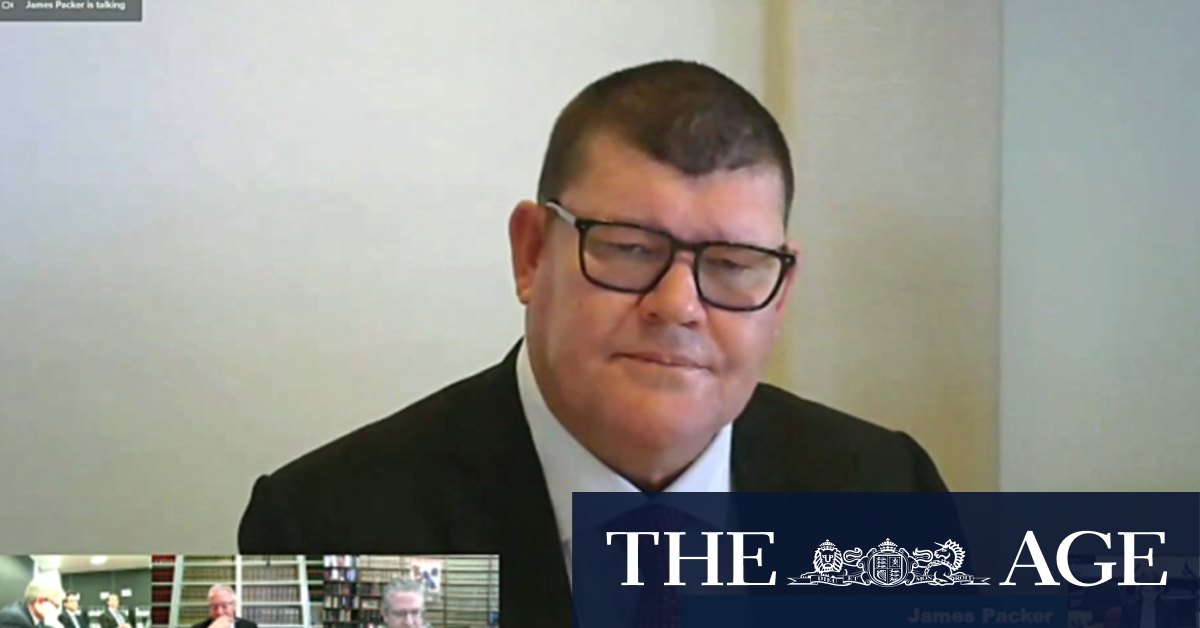 "Perhaps you're right."
Asked by Commissioner Bergin what could be done to address the "dysfunction" at Crown that led to it going into business with Triad-linked junkets, fail to stop money laundering at its Melbourne and Perth casinos, and put its staff in danger of arrest in China, Mr Packer flagged his possible sell down from the company.
Loading
"I think that the Crown board has a lot to think about in terms of who the right people are for the right jobs," he said. "I think caps on shareholders may be something that you will think about."
Mr Packer owns 36 per cent of the shares in Crown but has had no official role with the company since he stepped off its board in 2018. Mr Packer is, however, a "close associate" of Crown under NSW casino laws because of his large shareholding, which requires him to be a person of "good repute".
It was to that end the inquiry examined on Tuesday a series of threatening emails Mr Packer sent to a Melbourne businessman in 2015, which he agreed were "shameful" and "disgraceful" and attributed to his bipolar disorder, for which he was now being treated.
"I think this has been a terribly painful and terribly shocking experience for the board as it has been for me," Mr Packer said. "I won't be going on the board again. I think the board will be more independent than it was in the past.
Loading
The inquiry, which has the same powers as a royal commission, was triggered by a series of reports by The Sydney Morning Herald, The Age and 60 Minutes about Crown's connection to organised crime, money laundering and risky behaviour in China.
Mr Packer also agreed that he had been aware of "rumours" about junket operators having links to crime gangs.