Almaty: Kyrgyzstan's President Sooronbai Jeenbekov said on Friday he was ready to resign once a new cabinet was appointed to end the power vacuum in the Central Asian nation gripped by unrest since opposition supporters seized government buildings on Tuesday.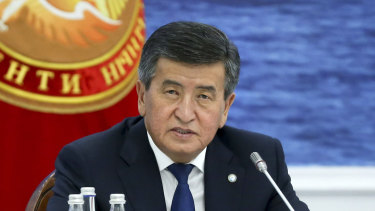 While his offer, made in a statement, could facilitate the transfer of power later, it may do little to resolve the political impasse, which prompted regional power Russia to describe the situation as chaos.
After forcing the cabinet to resign and the election commission to annul the results of Sunday's parliamentary election that triggered the protests, opposition groups have so far failed to agree on who would lead a provisional government.
The former Soviet republic's outgoing parliament has also not convened or appointed one of at least three interim prime minister candidates, with some MPs saying they feared for their safety.