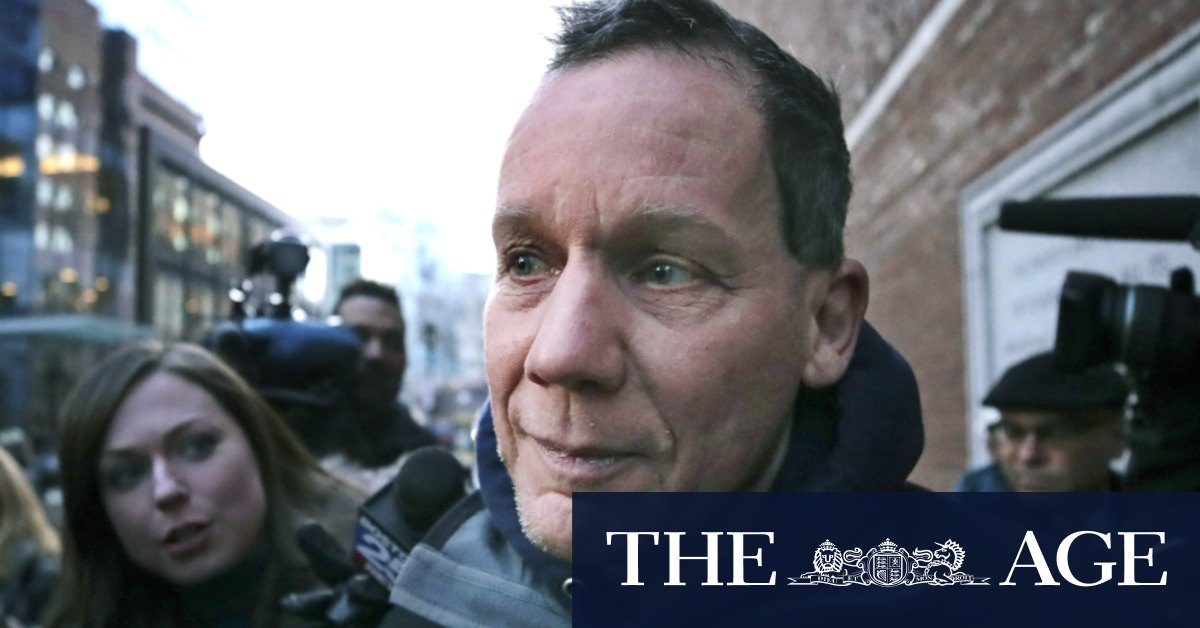 Loading
"Harvard is cooperating with the United States attorney's office in the prosecution of Professor Lieber," the lawsuit says. "It is disturbing that Harvard acted solely in its own self-interest by turning its back on a dedicated faculty member who suffers from a terminal illness and who is presumed innocent. More importantly, it is illegal."
Lieber has follicular lymphoma, a form of blood cancer, according to his lawyer.
The lawsuit argues that Harvard, for years, benefited from Lieber's research, which attracted $US10 million ($13.8 million) in research grants to the university, but then "left Professor Lieber in the lurch, seeking to distance itself from him through denial of his advancement and indemnification requests."
Jason Newton, a spokesman for Harvard, said the university could not comment on pending litigation.
Loading
Derek Adams, a former federal prosecutor who has consulted with universities on similar cases, said universities typically distance themselves from researchers who come under federal investigation because the institutions rely heavily on government grants and because grant submissions are made in the university's name.
"I'm not saying that the universities throw the professors under the bus," Adams said. "I just think that when you have criminal charges filed, in most cases it makes it impossible for them to continue to stand side by side."
He said he was not aware of a single case in which an accused researcher had remained employed through a criminal trial, or where a university had "taken ownership themselves of misconduct."
Lieber came under federal scrutiny in 2018, when investigators began questioning him about secondary sources of income.
Prosecutors say he misled investigators and Harvard about participating in a Chinese recruitment program called Thousand Talents, in which generous grants are used to attract foreign-educated scientists to China.
This summer, he was charged with failing to disclose his Chinese sources of funding, filing false tax returns and failing to file a report of a foreign bank account. The charges could result in a prison term of more than 10 years or fines of more than $US500,000.
According to court documents, Lieber signed an agreement to become a "strategic scientist" at Wuhan University of Technology in China, entitling him to a $US50,000 monthly salary, $US150,000 in annual living expenses and more than $US1.5 million for a second laboratory in Wuhan.
Prosecutors say he was informed in 2012 that he had been selected to participate in the Thousand Talents plan. But in 2018, when investigators from the Defence Department questioned him about second sources of income, he told them he had never been invited to participate in Thousand Talents, prosecutors said.
Harvard was then required to submit a detailed report about Lieber to the National Institutes of Health, which had provided $US10 million in grants for his research projects. He told university officials that he "is not and has never been" a participant in the Thousand Talents plan, prosecutors said.
Adams, a partner at Feldesman Tucker Leifer Fidell, said this element of the charge put Harvard at odds with its professor.
"Harvard's interests clearly do not align with Charles Lieber's interests," he said. "Their interest is in protecting Harvard University so that trust is built back up between the school, NIH, and the federal government. It would be a challenging situation for Harvard to stand shoulder-to-shoulder with Charles Lieber."
New York Times