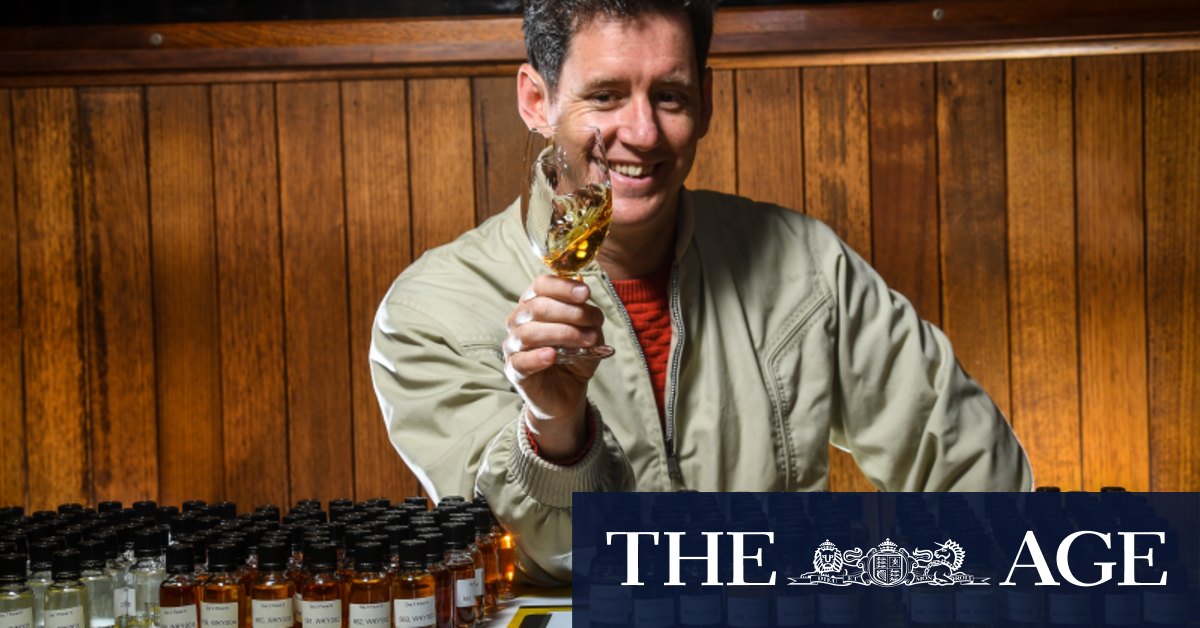 The awards, in their sixth year, are usually held at the Melbourne Showgrounds and have been put off three times since May.
But Mr Costello said they were deemed too important to the booming local spirits industry to cancel, and so for the first time, in a considerable logistical feat, they will be held remotely.
The 40 judges, from as far away as South Australia and Queensland, have each received, by post, up to 80 entry samples. The 30-millilitre bottles have been debranded and given categories and numbers, and on Tuesday and Wednesday the judges will taste their samples live on Zoom and enter their scores via an online app.
Mr Costello, no relation to Nine journalist Seb Costello, said the Australian spirits industry had "gone nuts" in recent years.
When Bad Frankie opened in 2014 there were about 80 home-grown spirits on the market, from 20 distilleries. Today there are more than 700 products from about 300 distilleries.
Loading
Award entry numbers have leapt from 300 last year to a 620 this year.
Trophies will be awarded in 13 categories, including best whisky, best gin, best liqueur, champion micro batch and the coveted champion Australian distiller, which was won in 2019 by Tasmanian company Hellyers Road Distillery.
Mr Costello said winning a category could mean thousands more sales and be a handy marketing tool.
It could also be a quality gauge for distillers' creations against their peers, which is particularly important with 80 per cent of entrants being in the industry fewer than five years.
One common question is how judges avoid becoming intoxicated. Mr Costello says they spit out most of each drink. Every entry is contemplated for about 15 minutes. Judges keep their palates clean by drinking water and eating sliced green apple, dark chocolate and wafers.
Mr Costello said judging was more tiring than intoxicating.
"Trying to figure out and describe taste is so hard that we're all absolutely stuffed by the end of it. You wouldn't think to try and be drunk while doing it. It would be too hard."
The winners will be announced at an online event on November 12.