Victorian Premier Daniel Andrews is due to give the daily COVID-19 update at 11am AEDT after the state recorded 12 new cases and one death in the numbers reported on Sunday morning.
A male crew member of a second cargo ship anchored off Port Hedland has tested positive to coronavirus.
WA Health Minister Roger Cook said the crew member on Vega Dream reported feeling unwell and has since been transferred to Hedland Hospital.
Mr Cook said the man had returned a "weak" positive result to a bedside test with those results being sent to Perth for verification.
"At this stage we do not have any reason to believe there is any cause for concern, either for the other crew members who are all reporting well or for the Port Hedland community," he said.
"I want to assure everyone that every precaution is taken in these situations to make sure we look after the patient in question but also those people around them."
The hotel quarantine inquiry has ordered Department of Premier and Cabinet secretary Chris Eccles and his staff to hand over their phone records, as the board seeks to establish who made the fateful decision to hire private security to guard returned travellers.
Evidence tendered to the inquiry last month revealed then-Chief Commissioner Graham Ashton texted his Australian Federal Police counterpart, Reece Kershaw, on March 27 that private security would be used in a "deal set up by our DPC".
Mr Ashton gave evidence he could not remember who he spoke to in the department, and Mr Eccles said he did not know about private security at the time Mr Ashton messaged Mr Kershaw.
At 1.12pm, Mr Ashton texted Mr Kershaw: "Mate. Question. Why wouldn't AFP guard people at The hotel??"
At 1.16pm, Mr Ashton texted Mr Eccles: "Chris I am getting word from Canberra for a plan whereby arrivals from overseas are to be subjected to enforced isolation from tomorrow. The suggestion is Victorian arrivals are conveyed to a hotel Somewhere where they are guarded by police for 14 days. Are you aware of anything in this regard?? Graham".
No response appeared, according to the evidence tendered to the inquiry.
Six minutes later, at 1.22pm, Mr Ashton texted Mr Kershaw: "Mate my advise [sic] is that ADF will do Passenger transfer and private security will be used".
"OK, that's new," Kershaw responded.
"I think that's the deal set up by our DPC," Ashton said.
Premier Daniel Andrews on Sunday morning announced the inquiry asked him and his senior staff to hand over their telephone records for March 27, the day the hotel quarantine program had been hastily set up.
The Department of Premier and Cabinet received a similar letter, a spokesman confirmed.
"The Secretary of the Department of Premier and Cabinet, Chris Eccles, has received a request from the Board of Inquiry to submit phone records and will respond accordingly," a spokesman said.
"All requests from the Board of Inquiry have been, and will continue to be, responded to comprehensively."
The letter does not name individuals, instead it has requested that all relevant records be handed over.
A spokeswoman for Police Minister Lisa Neville said neither she nor her office had been ordered to release their phone records to the inquiry.
NSW Health has issued alerts for shoppers at five businesses in Sydney's south-west after contact tracers identified some of the positive cases reported yesterday attended the venues last week.
Anyone who attended the following venues is considered a casual contact and should monitor for symptoms and get tested if they develop.
Big W at Carnes Hill on October 4 between 3pm and 4.30pm
Aldi at Edmondson Park on October 4 between 6.30pm and 7pm
Chemist Warehouse at Casula on October 6 between 12.30pm and 1pm
Bunnings Crossroads on October 7 between 2pm and 3pm
Costco at Casula on October 9 between 3pm and 3:30pm
NSW Health also noted fewer people undertaking COVID-19 tests recently and urged anyone with symptoms in western and south-western Sydney to get tested.
The Box Hill Hospital coronavirus outbreak has grown to 12 cases up from ten yesterday according to latest figures from the state's public health team.
Three staff members, two patients and seven household contacts have so far tested positive to the virus.
Of today's 12 new cases, four are in Hobsons Bay, three in Monash, two in Casey and single cases in Darebin, Frankston and Whitehorse. Community transmission cases have risen by two in the past 24 hours.
The Frankston family outbreak has grown to 13 cases, while six cases have been linked to Electra Park Medical Centre in Ashwood in the city's east.
Asymptomatic testing is now being conducted for any staff member who has been into the affected ward at Box Hill Hospital.
These tests are being conducted as a matter of urgency, the health department said.
Testing is also continuing in response to the Chadstone Shopping Centre outbreak, which has swelled to 33 cases, and the related outbreak at the Oddfellows Café in Kilmore which is linked to six cases.
Anyone who visited Chadstone shopping centre between 23 September and 8 October should get tested even if they have only mild symptoms.
There are currently 189 active cases in Victoria, five of which are in regional Victoria. All five active cases are in Mitchell Shire.
From 11:59pm tonight, all Victorians must wear a fitted face mask when they leave home.
Masks must be fitted and must cover the nose and mouth and bandanas and scarves are no longer permitted.
The Victorian Chief Health Officer recommends a mask with three layers.
COVID-19 could end the days of cramming university students into large lecture halls, and that will be no bad thing, Victoria's newest vice-chancellor says.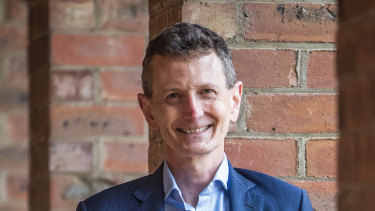 Six weeks into the top job at Federation University, Duncan Bentley says the regional institution will persist with many of the remote teaching and learning practices it had to switch to when its campuses were shut in March, even once students are permitted back on-site.
"We will never go back, as far as we can help it, to large lectures where students come for the first couple of weeks and they get bored and don't hang around," Professor Bentley said.
Federation University's main campus in Ballarat and its smaller ones in Gippsland and the Wimmera are mostly devoid of students and staff, even though many other coronavirus restrictions have been relaxed in regional Victoria.
It was a no-surprises federal budget for the independent and Catholic school systems, which educate 36 per cent of Victorian students and are subject to long-term funding arrangements.
But school funding is back under the microscope as the country battles a recession and the educational consequences of long bouts of remote learning.
The 2020-21 budget showed non-government schools will receive $12.8 billion in federal funding this year and government schools will pocket $9 billion.
Under the Gonski 2.0 needs-based school funding arrangement, private and government schools receive big jumps in federal funding in coming years.
Federal government funding of non-government schools will rise 26 per cent over the next three years to reach $59 billion. This is in addition to tuition fees.
And funding for government schools will increase 22 per cent over the same period, totalling $40 billion, on top of state government funding.
Western Australia has recorded two new COVID-19 cases.
Both are international travellers, one from India and the other from the UK.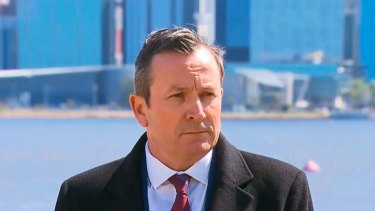 WA Health Minister Roger Cook said both were in quarantine and did not present any public health risk.
The latest cases bring the state's total to 694.
It comes after WA Premier Mark McGowan confirmed the state hadn't had any detected community infection of the disease for six months.
"Six months today without any community cases, which is a good result," he said.
"It shows the measures we've used, including our hard border with the east have worked."
Boutique travel agent Orley Makler spent the first three months of the pandemic in Australia "dismantling what I'd spent the previous six months putting together".
She knew what it could mean for her business but could not have foreseen in March that her fortunes would swing from hiring a sixth staff member to living on $750, then $600, a week.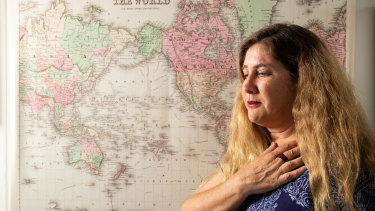 One by one she unpicked bookings for travellers from Sydney's adventurous demographics: "Clients wanting to go all over the world, to weddings, reunions, 80ths, multi-generational tips, corporate, gap year kids …
"Every level of our client base was booked to go. We had over 100 bookings in the first three to six months of the year," says the Maroubra woman.
The number of applicants for the Australian Defence Force has spiked nationwide and the pandemic is considered to be the major cause.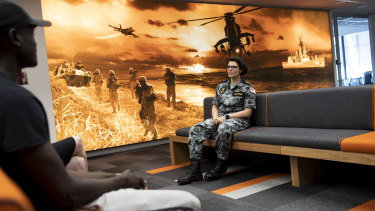 Recruiting figures show a 23 per cent rise in applications from January to August. The highest increase was in Victoria (43 per cent), followed by NSW (25 per cent) and the ACT (23 per cent). The number of women applying to enlist has also risen, by 25 per cent.
Brigadier Duncan Hayward, director-general of Defence Force Recruiting, said there had been 59,213 applications in the year to August, compared with 48,000 in the same period last year.
"We have seen about a 23 per cent increase in applications between January and August and we aim to fill about 8000 roles a year," he said.
If elected Queensland premier on October 31, LNP leader Deb Frecklington has vowed to "have a good hard look" at how the state's Chief Health Officer manages the border exemption unit.
"We need compassion, we need consistency in decision-making, and we certainly need some common sense," she said.
When asked if Queenslanders could have confidence that she would stand up to the Prime Minister or NSW Premier if they wanted her to overrule the health advice of the state's top doctor, Jeannette Young, Ms Frecklington said: "I will follow the medical advice.
"What I will say is this, if I am premier, Queenslanders can have confidence that I will show consistency, compassion and common sense," she said.
Deputy Premier Steven Miles said the border exemption unit, which was created "from scratch" to deal with very sensitive situations, did not deserve to be criticised.