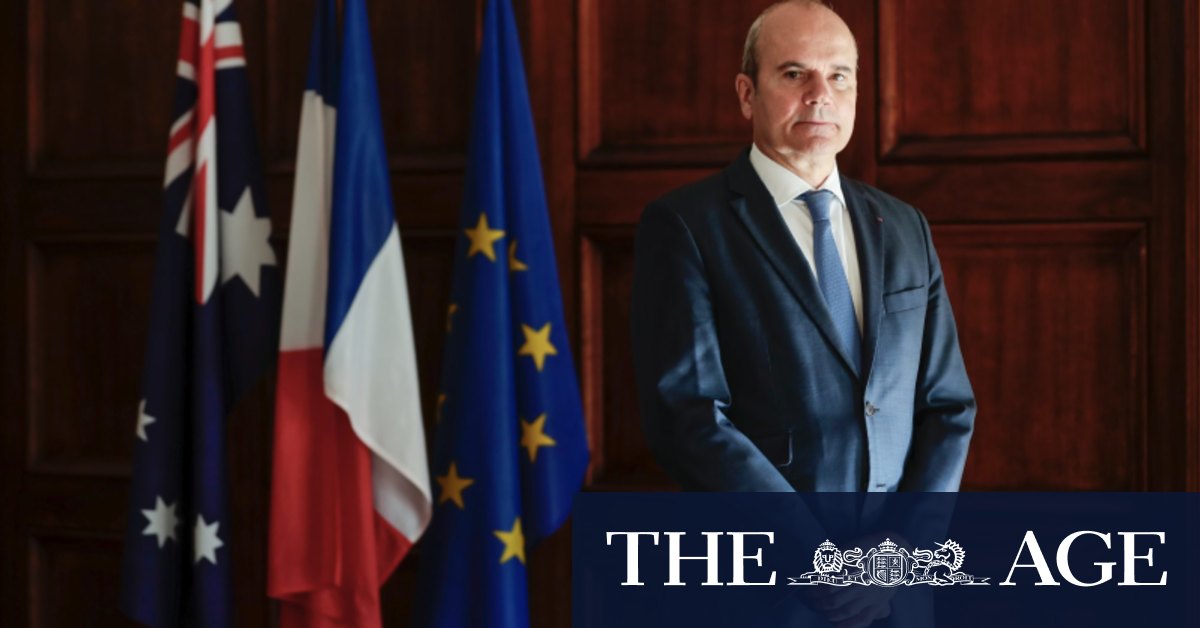 Australia, due to its proximity and economic links to China, has been seen as the vanguard of Chinese relations with the west, but is now regarded as a key regional ally for international partners in their attempts to preserve the rules-based order. The US has also significantly escalated its embassy presence in Australia after adding more than a dozen positions in order to use Canberra as a base for its Indo-Pacific operations.
Loading
The coronavirus has catalysed European anxiety over the Chinese government's actions in Hong Kong, treatment of Uighur's in Xinjiang, military incursions in the South China Sea and political interference.
Penot warned in June that international norms were being increasingly challenged, and this deconstruction "will probably accelerate with the current COVID crisis".
"France and Australia have a special responsibility there to ensure that the world post COVID does not become worse and, if possible, that it becomes better than the world before," he said.
France has more than $176 billion in foreign direct investment across the Indo-Pacific, which stretches from the coast of Africa to the Coral Sea and includes French territories home to 1.6 million people. The area accounts for 17 per cent of France's exports and 14 per cent of its imports. Paris' Indo-Pacific strategy notes "the global economy's centre of gravity has shifted from the Atlantic to the Pacific".
Parly told the Shangri-La Dialogue in Singapore last year that trade wars, tech wars and wars of words were "only the beginning" of a sharp decline in international relations.
"It takes no Kissinger to see the building blocks of a global confrontation taking shape here in Asia," she said.
"History is replete with big power competition. The slowly assembling parts of a tragedy do not mean that the tragedy is inevitable, but pretending to ignore what looms does not help."
France is the latest European power to change its outlook on China and the region. In September, Europe's largest economy, Germany, which has long had a strong relationship with Beijing, published its first Indo-Pacific strategy with a focus on increasing diplomatic pressure on China.
"We want to help shape [the global order] so that it is based on rules and international cooperation, not on the law of the strong," German Foreign Minister Heiko Maas said.
Eryk Bagshaw is the China correspondent for The Sydney Morning Herald and The Age. Due to travel restrictions, he is currently based in Canberra.