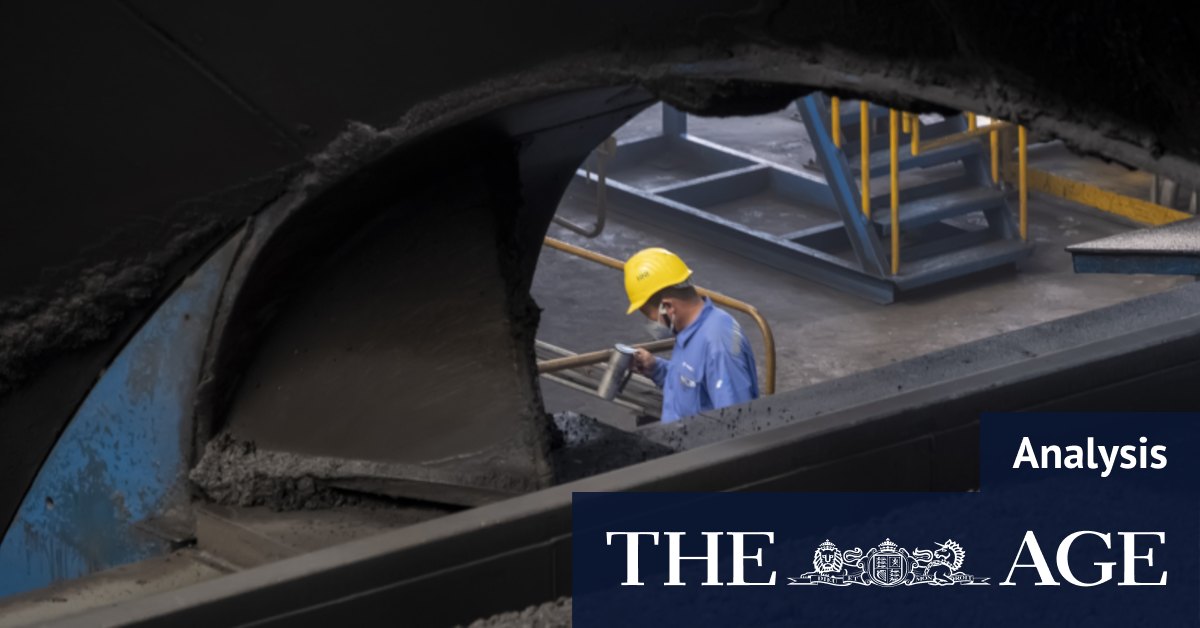 President Xi Jinping has been pushing for his model of "internal circulation" to drive the economy, meaning China produces and consumes at home. "Since the 2008 global financial crisis, our economy has been transforming to one where internal circulation plays the main role," Xi said in August.
Loading
"In the future, the distinctive feature of the domestic market guiding the national economy will become even more obvious."
Now the government is increasingly forcing utilities to buy local to make it more competitive and stimulate the local economy, even if the price is up to 60 per cent higher than the Australian product.
There is no formal notice, the instructions have only been given to energy providers verbally and the Australian government is not expecting anything to be written down, because if they were, they would almost certainly be in breach of World Trade Organisation regulations.
The same goes for the mills that have been pumping out steel for Chinese infrastructure. The volume of Australian coking coal, which is combined with iron ore to make the alloy, surged in the first half of this year, up by a huge 67 per cent. But the jump – and a potential stockpile of resources – masked a looming and fundamental threat to our long-term exports.
As coronavirus restrictions on transport out of neighbouring Mongolia ease, a massive new mine Tavan Tolgoi, filled with coal that is similar in quality to Australia's, is expected to compete for the supplies China needs to build infrastructure when it opens next year.
There is a further complicating factor. Total demand for coal is likely to fall over time because of local pressure on "blue sky" outcomes. By that, China's leaders literally mean smog-less days, which have become more common as industrial output fell during the coronavirus pandemic. The pressure to deliver will only accelerate as China promotes its net-zero emissions by 2060 policy.
The outcomes are domestically driven but the political implications for Australia are nonetheless significant, turning China's market priorities into a new tool of foreign influence.
The Coalition and Labor now face a major challenge ahead of the next election, particularly in the coal country Queensland seats of Dawson, Capricornia and Herbert, as well as the Hunter in NSW.
Here politicians will tell voters that their futures are secure, when the market is telling them anything but.
Australia sends about a quarter of all of its coal to China. If China's falling demand is not made up by demand from other economies, particularly Japan and India, the Coalition will wear some of the blame for Australia's deteriorating relationship with Beijing.
Labor will have to work out how it sells post-coal jobs to electorates that have largely rejected their plans for the past three elections.
Eryk Bagshaw is the China correspondent for The Sydney Morning Herald and The Age. Due to travel restrictions, he is currently based in Canberra.