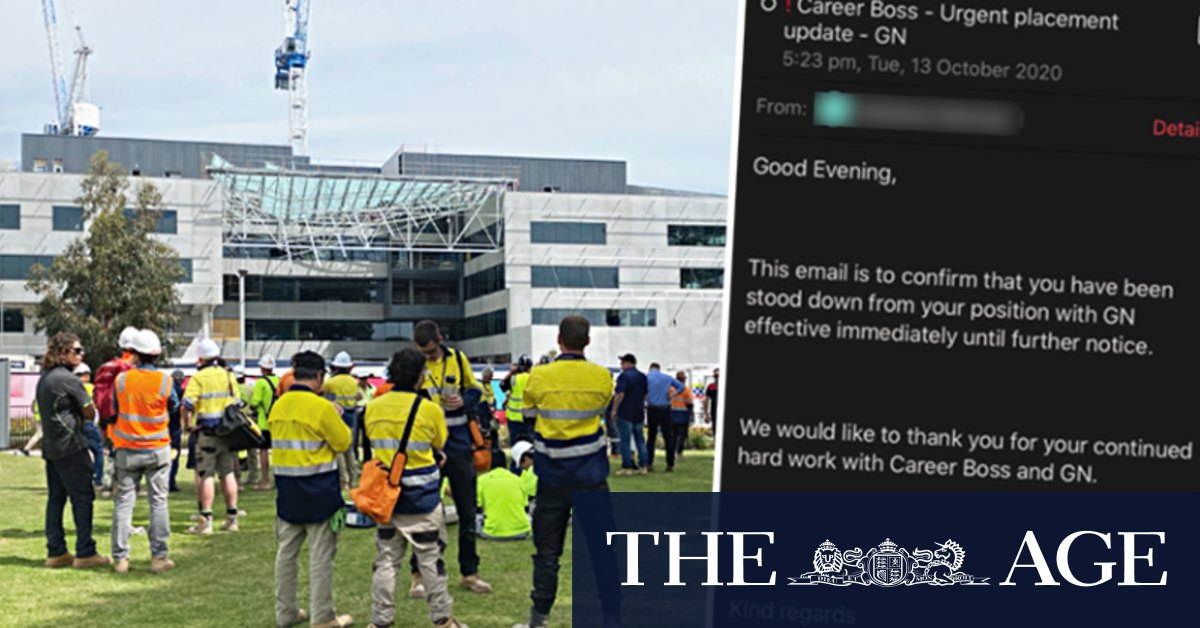 Construction, Forestry, Mining and Energy Union state secretary Mick Buchan said the union was trying to get workers home in a fit state of mind after the horrific event.
"What universe are these people living in where they think it's appropriate to tell people they're sacked the day they go through something like this," he said.
"After the death of the young worker yesterday, a lot of people from all the unions, MATES in Construction, and industry representatives spent the rest of the day talking to young workers who witnessed the event to comfort and support them and make sure they were in a fit state of mind to go home to their friends and families.
"Then we find out that at 5.30 the very same afternoon some of them get an email to say they're sacked. No notice, no severance, no job to go to the next day and no income as of that moment."
Following the union's intervention, the company, along with construction firm Lendlease agreed to redeploy the workers to other sites.
The other man who fell from the roof, aged 27, was rushed to Royal Perth Hospital and underwent emergency surgery on Tuesday afternoon. He remained in a critical condition on Wednesday morning.
Another worker, also 27, was on a lower level of the building when he was dragged down by the falling structure and plummeted 10 metres.
He was in a stable condition in hospital on Tuesday.
Career Boss WA has been contacted for comment.