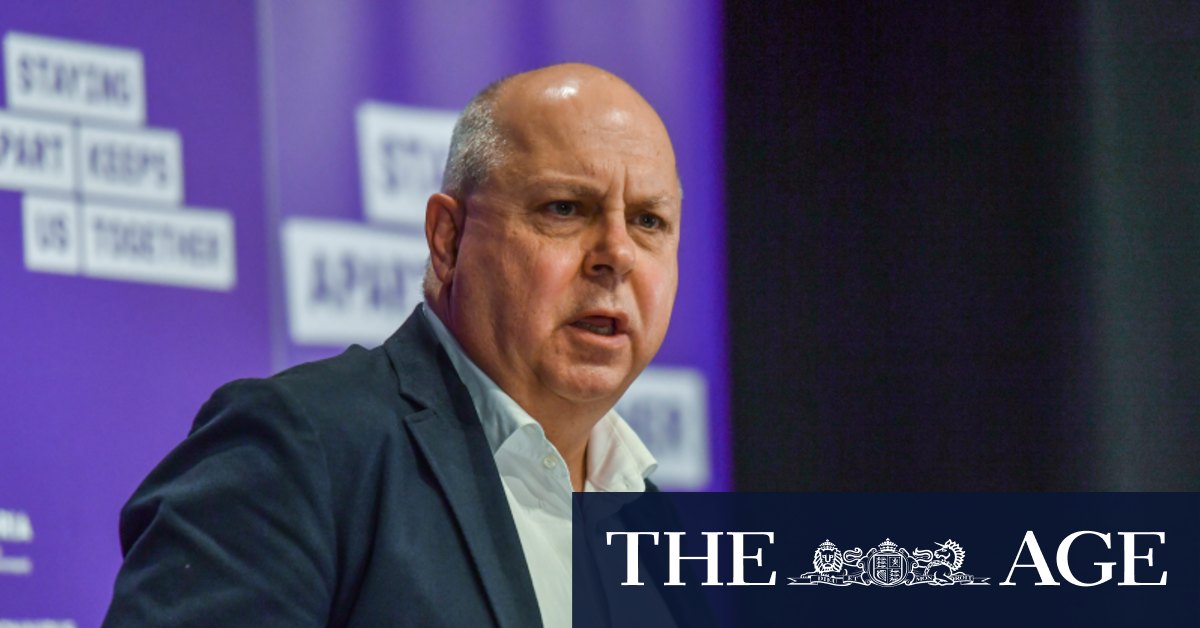 "We need not pursue surplus," Mr Pallas said.
"We need not to be so obsessed about debt that we fail to remember our principle obligation is to the wellbeing of Victorians and use our balance sheet and our capacity to protect them."
The financial report, tabled in State Parliament on Thursday, shows the state's spending grew by nearly $6 billion in 2019-20, with Mr Pallas blaming the effects of the pandemic and bushfires at the start of the year.
But the government also conceded that the $1.8 billion growth in the public-sector wage bill to more than $27 billion – partly driven by pay deals for teachers, police and public health sector workers – played a big role in the growing employee costs.
Net debt grew to more $44 billion in the 12 months to June 30, the report shows, attributed to increased borrowings to fund the government's big-spending COVID-19 response.
In bad news for the economy, the state spent less than its target of a record $15.8 billion on infrastructure during the financial year, with the $4 billion underspend again blamed on the pandemic.
The closures of Crown Casino, hotels and clubs as part of the public health response to COVID-19 deprived the state government of gambling taxes, contributing to the overall $1.3 billion slump in tax revenue. The downturn in the national economy has led to a reduction of Victoria's GST revenue from the Commonwealth of $1.7 billion.
Mr Pallas said his budget next month would contain a special effort to get female-dominated professions back to work, foreshadowing a direct government hiring blitz in the health, education and social-services sectors.
Loading
The Treasurer acknowledged that stimulus efforts so far had concentrated heavily on capital spending, which protects or creates jobs in male-dominated industries like construction.
But opposition treasury spokeswoman Louise Staley said Thursday's figures showed that Labor was mismanaging the state's economy before the coronavirus crisis began and that the increased borrowing was helping to pay for cost over-runs on big infrastructure builds.
"The budget was in deficit before COVID struck and when we look at the almost doubling of debt to $44.3 billion, most of that increase occurred before COVID hit," the Liberal frontbencher said.
"We're here because of Labor's financial mismanagement, they can't manage projects … and the Treasurer has completely absented himself from the field of financial oversight."
Get our Morning & Evening Edition newsletters
The most important news, analysis and insights delivered to your inbox at the start and end of each day. Sign up here.
Noel Towell is State Political Editor for The Age