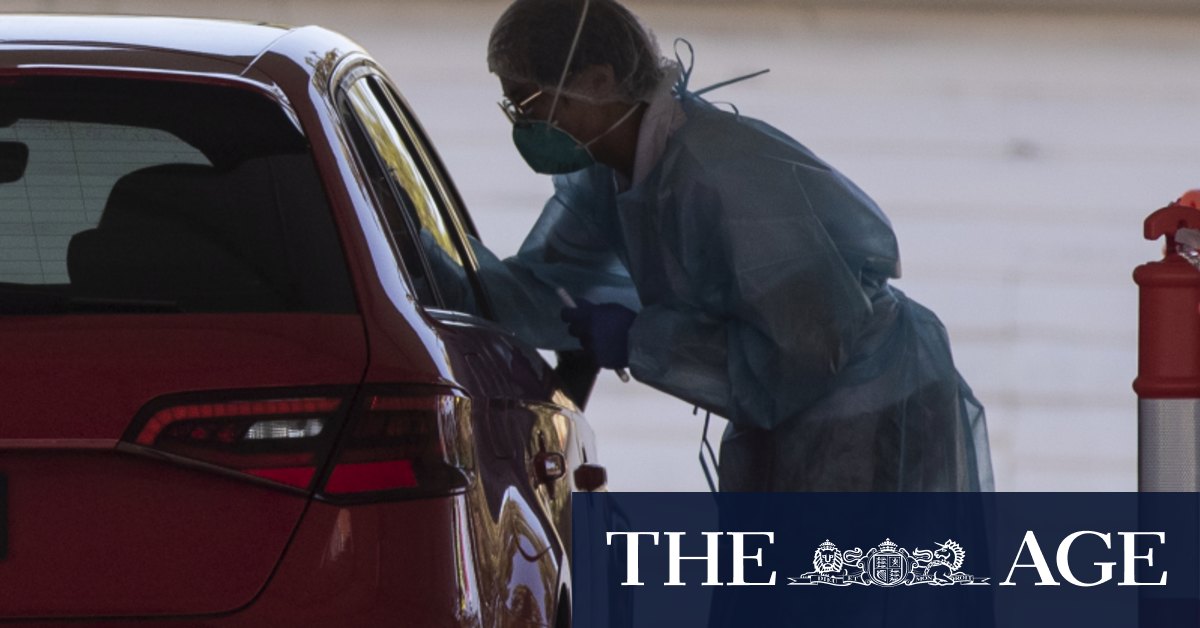 Staff and students at the school have been asked to self-isolate as contact tracing begins, along with a deep clean of the school.
Loading
The Oran Park cluster now numbers 18 cases and the Liverpool Private Clinic cluster has hit 11.
One of the new cases confirmed on Saturday visited Woolworths Oran Park on Friday, October 12 between 7pm and 7.30pm. Anyone who was at the store at this time is being urged to monitor for systems and get tested if they develop.
"Everyone plays an important role in helping to contain the pandemic by getting tested quickly and following social distancing rules," NSW Health's Dr Stephen Corbett said on Saturday.
"Get tested on the day you get symptoms – don't wait to see if they go away. Assume it's COVID-19 until proven otherwise by a test. There is no limit on how many tests you can have."
Loading
NSW Health is currently treating 68 COVID-19 cases, with none in intensive care.
With a total of 2,890,116 tests now conducted in NSW, there have been a total of 4144 confirmed cases. The latest figures from Victoria confirm the state has a firm grim on its months-long outbreak, with only one new case. The state's 14-day rolling average is now at 8.1.
Saturday is the second time this week that NSW has recorded more locally acquired cases than Victoria. The last time this happened was in June, before the surge south of the border that led to thousands of cases and hundreds of deaths.
Federal Health Minister Greg Hunt welcomed the Victorian numbers and said the epidemiological conditions were right for restrictions to be eased.
"Victoria should now be able to move to the next step in line with NSW," he said on Twitter.
Victorian Premier Daniel Andrews hit back at the pressure from Mr Hunt, a Victorian MP, who has joined other federal Liberals in calling on the state government to move away from lockdown.
"If Minister Hunt is genuinely suggesting that we are keeping this lockdown on because somehow we think Victorians are enjoying it or it is a choice that we are making, this is just – it's just wrong," Mr Andrews said.
"I will boldly predict that whatever I stand up here tomorrow and announce, there will be members of that federal government, some who are from Victoria but I don't think they're for Victoria, who will be out there saying, 'It is not enough, you should have done more'."
Get our Morning & Evening Edition newsletters
Fergus Hunter is a crime reporter for The Sydney Morning Herald.