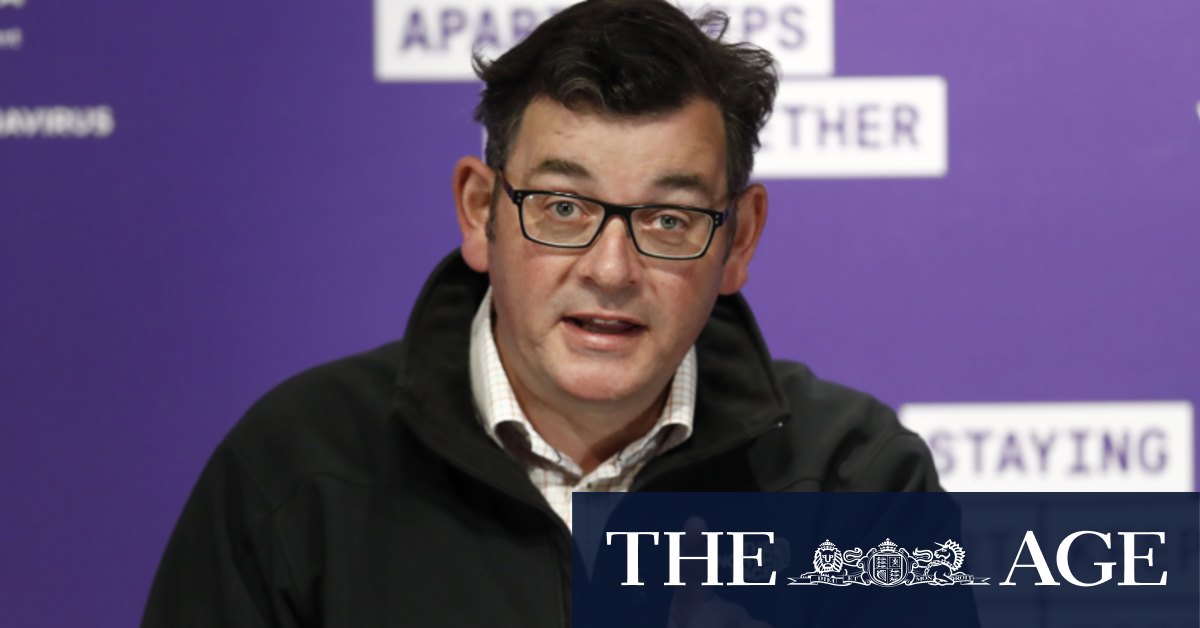 "We have a federal minister saying somehow it is my fault … I have a bit on at the moment, right? But apparently I should add to what I do and monitor every single person at Sydney Airport," the Premier said.
Loading
"Come on. We've got a bit to get on with … International borders are not the responsibility of the state government and what happens in Sydney is not the responsibility of our state government.
"Let's all work together to get this right, but until there is an acknowledgement that something has gone wrong here, I'm not interested in blame. Let's fix it."
The one-way travel bubble from New Zealand to NSW and the Northern Territory began on Friday, but Mr Andrews told Prime Minister Scott Morrison that Victoria "would not commit to this proposal" until international flights into the state resumed.
On Sunday morning Mr Tudge said Victorian Chief Health Officer Brett Sutton was at the expert medical panel meeting where issues around the trans-Tasman bubble agreement were discussed.
He said Professor Sutton had not raised any concerns, but the Chief Health Officer disputed claims he was present at the meeting when the issues were being raised.
"I was not there for the beginning and not there for that part of the conversation that was referenced yesterday. I was in at the 45-minute mark or thereabouts … so I was not there for that particular discussion," Professor Sutton said.
"I was there for broader discussion about a risk stratification process for international arrivals where, how the assessment may be made, that was discussed."
Western Australia Premier Mark McGowan has also called for better management of the trans-Tasman bubble after 25 travellers from New Zealand slipped into Perth Airport without exemptions.
Loading
Mr Andrews said: "Seriously, my advice to minister Tudge is, instead of stubbornly defending this, work with us and let's make sure Victoria is not part of a bubble … we never agreed to be in.
"Now, if that isn't possible … let's talk about what else can happen. I don't want to shut our border, but he should have a conversation with his boss.
"We cannot just have people wandering into the place from another country. It is New Zealand today, but who knows what … the next bubble is, who that is with."
Jared Sherburd, a New Zealander with Australian permanent residence, arrived in Sydney from Auckland on Friday. He says he boarded a domestic flight to Melbourne three hours later without any fuss from officials. The 30-year-old mechanic said he told health staff at Sydney Airport he was heading onwards to Melbourne when they were administering the mandated temperature and health checks for overseas arrivals.
"First, she said I'd need a permit, but she checked with her manager and then said I didn't need one any more. I'd called [Victoria's] Department of Health and Human Services on Monday, days before I left, and they said there would be no problem," he said.
Mr Sherburd was bemused that the New Zealand travellers had become the centre of a political and public health storm.
"What's the issue? There's a travel bubble between New Zealand and NSW. People from NSW are permitted to come to Melbourne. I live in Melbourne. I don't get the fuss."
Mr Sherburd had gone to Hamilton in August after his father became ill, and was blocked from returning to Australia in late September despite attempts to get clearance from the Department of Home Affairs.
"This bubble was my chance to get back to my job and where I'm living, so I wasn't going to wait around," he said.
Mr Sherburd said he had since been contacted by the Department of Health, which sent a representative to his house on Saturday night to drop off a piece of paper listing Victoria's current lockdown restrictions.
Sumeyya is a state political reporter for The Age.
Chris Vedelago is an investigations reporter for The Age with a special interest in crime and justice.