At about 6am, a passer-by saw Mr Anderson lying on the ground at the reserve, using his arms to try to cover his face as Mr Flame stood over him punching and kicking him.
"The passer-by called out to the accused 'stop it'," Mr Christofi said. "The accused paused, looked at the passer-by for a moment, then continued on with what he had been doing."
Mr Christofi said a second bystander saw Mr Flame "kicking Liam Anderson to the body and to the head with considerable force, while Liam Anderson lay on the ground motionless".
When police arrived Mr Flame was sitting on Mr Anderson and refused to move, with police having to drag him off and handcuff him. An ambulance was called but Mr Anderson died at the scene from significant blunt force head injuries.
Mr Christofi said Mr Flame was "ranting about Satan" and had froth in the corners of his mouth when he was taken to Manly Police Station. He told police several hours after the incident that he "kept taking more and more MDMA and had a psychotic trip or something".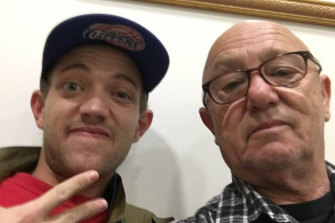 "He said that everything went weird and he felt possessed," Mr Christofi said. "He said he came to believe that Liam Anderson was a demon and 'just wanted me dead'."
In a later interview, Mr Christofi said, Mr Flame told police he "was in this illusion where he wanted to kill me, so I had to kill him" and "when I started attacking him, it's like he was a demon and I was an angel."
Mr Christofi said tests showed Mr Flame had a concentration of MDMA in his blood that was "high and within the toxic range".
Defence barrister John Stratton QC told the jury there is "no dispute" his client killed Liam Anderson, who was his "best mate".
But, he said, his client was "labouring under a severe psychiatric illness" at the time – schizophrenia – and was having "frightening hallucinations" which led him to believe Mr Anderson was a demon who was trying to kill him.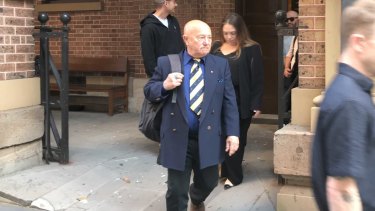 "[He believed] that he had no choice but to kill his good friend," Mr Stratton said.
"The case for the accused Mathew Flame is that he killed Liam Anderson but did not murder him."
Mr Stratton said after the jury has heard all of the evidence in the case the true verdict will be not guilty by reason of mental illness.
The trial continues.
Get our Morning & Evening Edition newsletters
Georgina Mitchell is a court reporter for The Sydney Morning Herald.