The Mill Stream was also "a stone's throw from residents who live in Bay Street, Botany, and the Botany Public School", with the potential for obnoxious odours to linger in the area for days after a discharge, he said.
He said it was time for federal Transport Minister Michael McCormack to reject Sydney Water's request to extend its licence beyond next March, and demand the utility "develop a workable alternative".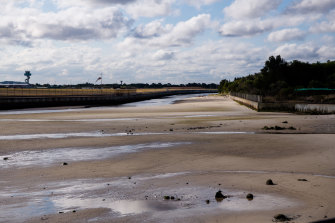 A spokeswoman for Deputy Prime Minister McCormack said the application is being considered by the Sydney Airport Environmental Officer (AEO).
"The AEO is currently assessing the application, proposed environmental management plan and the written submissions received on the matter to determine whether to grant the current authorisation request," she said, adding a decision is due by October 28.
The Herald understands Sydney Airport has complained the outflows are "the largest and worst performing in NSW", releasing the equivalent of hundreds of Olympic swimming pools of sewage.
Apart from threat to humans from waste including sanitary products, syringes and toilet paper, the sewage discharges also attract birds to an area only metres from the airport's north-south runway. Data from the Australian Transport Safety Bureau shows the airport has about 120 bird strikes a year.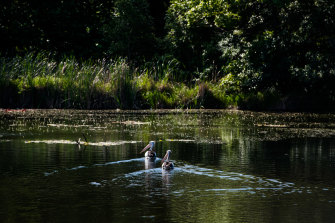 The Herald approached Sydney Airport for comment.
The NSW Environment Protection Authority said the renewal of the licence was a matter for the Commonwealth Department of Infrastructure, although it noted it had launched a successful prosecution of Sydney Water in 2017 for discharges during maintenance work.
A Sydney Water spokesman said wastewater overflow points "play a critical role in protecting public health", and were standard practice for developed countries around the world.
Loading
"These overflow points are purposely designed to operate during wet weather conditions, to prevent excess wastewater backing up in the network and overflowing into our homes, yards and public places," he said, adding those conditions meant the waste was "heavily diluted with stormwater".
Sydney Water was advancing "a range of initiatives to reduce the occurrence of discharges", as part of $160 million in related works earmarked for the 2020-2024 period.
It was also working closely Sydney Airport to identify options to improve "environmental and aviation safety outcomes in the area" he said.
Peter Hannam writes on environment issues for The Sydney Morning Herald and The Age.
Most Viewed in Environment
Loading