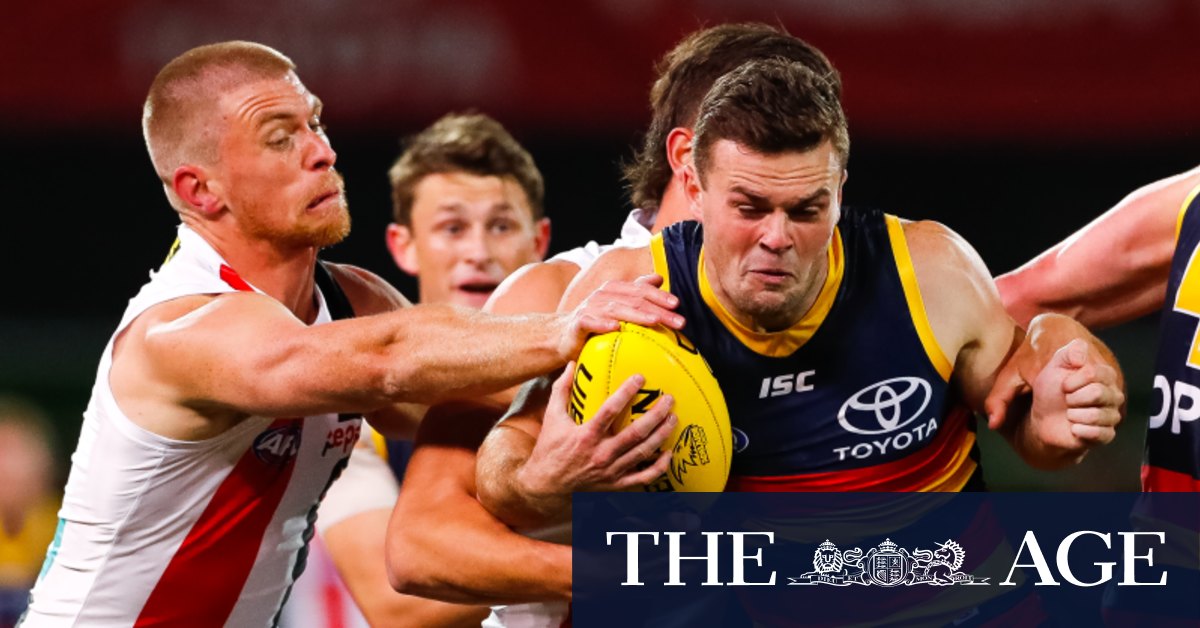 Twelve months ago Crouch was seeking million-dollar-a-year contract terms to move to a new club.
No club valued him at that level and the terms he has been offered by St Kilda this year are well below that initial hefty contract request. They are unlikely to be sufficient to fit the AFL's secret and constantly moving free agency compensation formula to deliver Adelaide pick two as compensation. That is, a compensation pick after Adelaide's first draft selection, pick one.
Typically a contract has needed to be in the range of the higher end of more than $700,000 a year over at least three years for a player to draw a first-round compensation pick. The player's age is important in the formula but there is also a strong discretionary component from the AFL in deciding value and appropriate compensation.
Crouch, 26, had been chasing a long-term contract, however interest in him had only been lukewarm following another injury-interrupted season that finished in ignominious fashion when he was suspended for two matches after being caught in possession of illegal drugs.